ISIS Vows to Conquer Rome, Throw Gays Off 'Leaning Tower of Pizza'; Expert Says Europe's Mediterranean Coast Like Vulnerable US-Mexico Border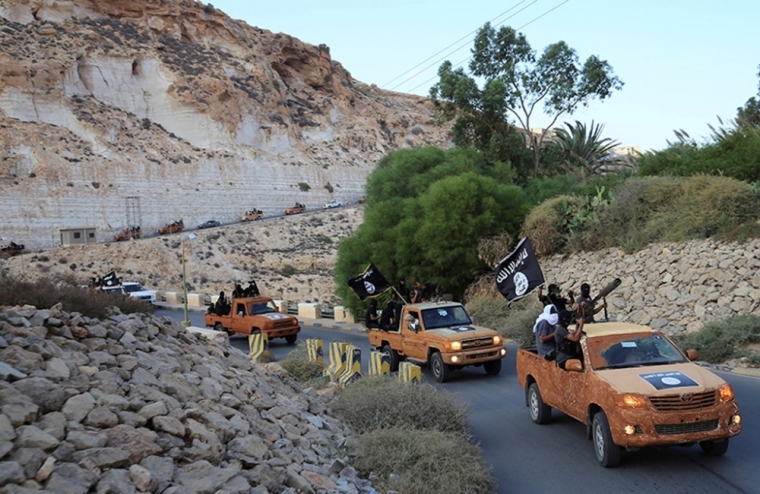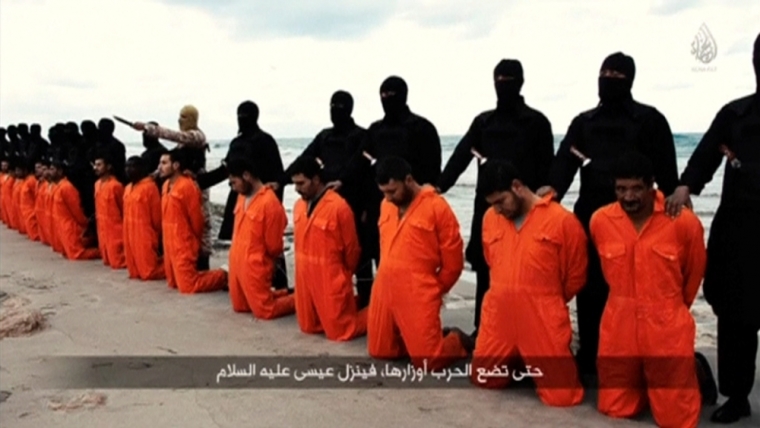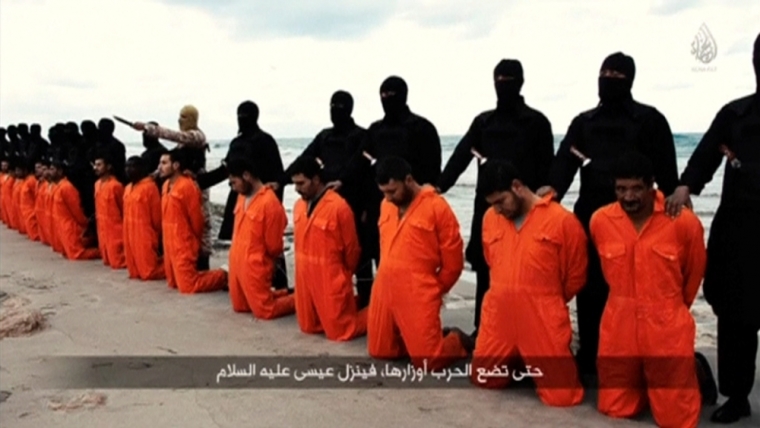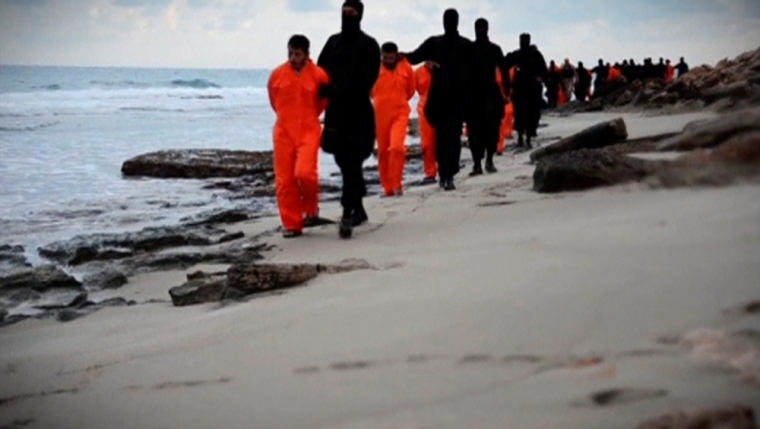 View Photos
As concern grows that the Islamic State terrorist organization is plotting to use its foreign militants to infiltrate Europe and conduct attacks, an ISIS-linked Twitter account has vowed ISIS will conquer Rome, install sharia law and throw homosexuals off the top of the "leaning tower of pizza."
Days after the Islamic State released a video threatening to "conquer Rome by Allah's permission," the Daily Mail reports that an ISIS supporter, who is strongly linked to the terror group, expanded on the threat against the Italian capital in tweets posted last Saturday.
"#We_Are_Coming_O_Rome, we will conquer & establish the justice of #shariah," the ISIS supporter posted using the Twitter handle @abu_britani2. "We will use to the leaning tower of pizza [sic] to throw off homosexual."
"We_Are_Coming_O_Rome, we are coming with slaughter," @abu_britani2 continued in another tweet.
Islamic State has established footholds in North Africa, and is now within relative striking distance from southern European countries. Its strongholds remain in Iraq and Syria, but militant groups in Egypt and Libya and other countries around the world have pledged allegiance to ISIS' caliph, Abu Bakr al-Baghdadi, and have also vowed to help expand his caliphate.
An ISIS affiliate group in Libya, formerly known as the Islamic Youth Shura Council, has seized the coastal Libyan town of Derna, which is located not too far across the Mediterranean Sea from Greece and Italy. The Libyan militant outfit, which pledged its allegiance to ISIS in November, calls itself the "Barqa" provincial division of the Islamic State. In its latest video, where it vowed to conquer Rome, the militant group showed the beheadings of 21 Egyptian Coptic Christians.
Senior fellow at The Foundation for Defending Democracies, Dr. Emanuele Ottolenghi, who is also an Italian-born citizen, told The Christian Post on Tuesday that Italian citizens should not be worried just yet by ISIS' threats of conquering Rome. However, Europeans should be concerned because the continent's coastline is so vast and hard to patrol.
"I don't think this represents a reason for concern for the Italians but I think all of Europe should raise their level of preparedness because there is a presence of ISIL in North Africa and there is a presence of ISIL in the Middle East," Ottolenghi said. "They should be extremely concerned about the ability of ISIL to infiltrate and exploit the immigration trade. The Mediterranean is the European soft-underbelly equivalent to the U.S.-Mexican border."
"It's an area where you have thousands of miles of coast to patrol, especially in the good weather months," Ottolenghi continued. "From March and April into October, you have thousands of people trying to make the crossing."
Ottolenghi explained that illegal smuggling networks charter ships that will take African and Arab immigrants from the coast of North Africa to the southern European doorstep. He suspects militants could easily use such smuggling operations to sneak into Europe.
"That happens all the way from Gibraltar to the Northeastern coast of Greece. Italy is one of the closest, alongside Gibraltar, is one of the closest points in terms of crossing," Ottolenghi said. "Getting people disguised as innocent and desperate Arabs or Africans trying to cross over in search of a better life is something that would allow ISIL to get their operatives, in significant numbers, inside Italy and elsewhere, where they could mount attacks."
Ottolenghi added that since ISIS has recruited over 20,000 foreign fighters, the group's foreign operatives will have an easier task of infiltrating European nations.
"It's still easier for them to do that with their own foreign fighters, who have citizenship from a European country, and they have lots of those," Ottolenghi contends. "It's also easier to do it with radicalized Muslims who live in Europe, where the networks of friends they already have there. This would not be unique to the circumstances."
Although ISIS might not have difficult access to Europe, that does not mean the organization will have the military capacity to actually "conquer" Rome.
"It's all about propaganda," Wilson Center international security and terrorism expert Robin Wright told CP. "There's absolutely no way, with ISIS in its current location, that it is going to conquer Rome."
Responding to the threats on Rome, Italian authorities deployed more than 5,000 troops to protect embassies, monuments and other important areas throughout the country. Italy's Interior Minister Angelino Alfano told the Italian newspaper La Repubblica that it is imperative for NATO to intervene "for the future of the western world."
"ISIS is at the door," Alfano said. "There is no time to waste."
Italian citizens don't seem to be as concerned with the ISIS threat. Many Italian and Western Twitter users have mocked the ISIS supporter's tweet with replies offering travel advice to potential militants looking to go to Rome.
Although the ISIS video and tweets singled out Rome, Ottolenghi believes that Rome is just symbolism for ISIS' desire to conquer the Christian world.
"The fact that they have threatened Rome specifically fits more into their worldview and rhetoric, where Rome is the feet of the Vatican and the feet of the Catholic Church," Ottolenghi said. "Also, Rome always represented the idea of Christianity and Christianity being their enemy. They are always fighting crusaders, even if the Christians turn out to be a bunch of poor Coptic migrant workers trying to live a better life. I think what matters there is the choice of symbolism of location and what it represents."
The Vatican has not issued an official comment yet on being targeted by ISIS.