Israel Under Siege: An Evangelical Diary (Day 2)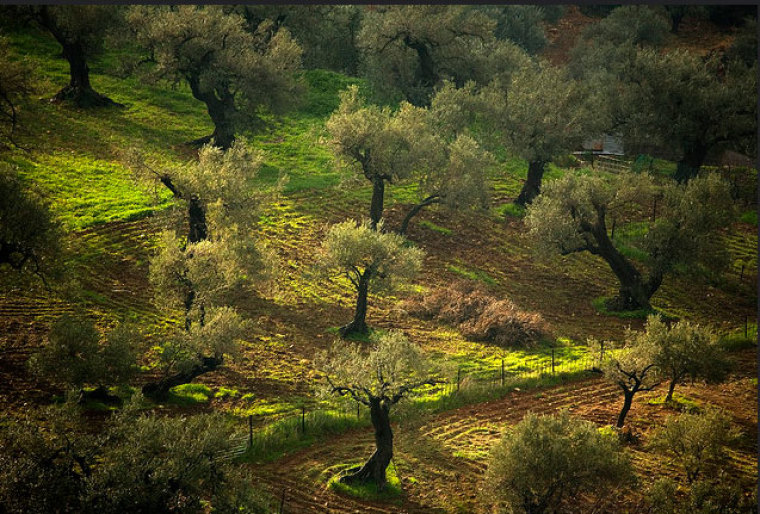 Editors note: This is a series of eyewitness reports from Executive Editor Richard Land during his week-long tour of Israeli towns under siege by Hamas rockets, sponsored by Israeli officials seeking to bolster support from American evangelicals during the latest Hamas conflict. Dr. Land is part of a National Religious Broadcasters group contacted by the Israeli Office of Tourism.
Dateline: August 19, 2014 – Today we traveled to Neot Kedumium, the Biblical Landscape Reserve in Israel, a 600-acre plot of land near Tel Aviv's Ben-Gurion Airport that has been reclaimed from desert to land that produces many kinds of trees, plants, grains, olives, and fruit mentioned in the Bible. It was truly inspiring to see how the Israelis have re-forested not only this plot, but also much of Israel. Israel is the only country in the world that had more acres of forest in 2000 than they did in 1900. Everyone in our delegation planted a sapling tree to help further re-forest Israel.
We then returned to Jerusalem and received a tremendous tour of the Biblical Lands Museum Jerusalem – a spectacular museum – where we also received a serious and very informative "off the record" briefing from Israeli government officials.
We then had a meeting with the mayor of Jerusalem, Mr. Nir Barkat. He reminded us that Israel is the only place in the Middle East where all faiths have freedom to worship virtually unhindered, and since its founding under King David, the spiritual DNA of the city of Jerusalem has leaned toward tolerance and respect for all faiths.
The mayor pointed out that he and his fellow citizens of Jerusalem (63% Jew, 35% Muslim, 2% Christians) are acutely aware that Jerusalem is "not only a city of its residents," but in a very real sense belongs to all the people of the world since it is a "Holy City" to all three of the Abrahamic religions: Judaism, Christianity, and Islam.
He also informed us that Jerusalem is one of the safest cities in the world, averaging only 4.5 murders a year.
Today, one of our guides shared with us that her son serves in the Israeli defense force and had just finished a couple of weeks of house-to-house combat in Gaza. She wanted us to know how grateful she was for our prayers and expressions of solidarity with Israel at this critical time.
Tonight, we had a dinner composed only of foods mentioned in the Bible at a restaurant in the center of Jerusalem. There was a festival going on in the city with families and children running everywhere – like a Fourth of July in an American city – as if there was no threat of terrorism looming on the horizon. What an amazing people!
Please join me in continuing to pray for the peace of Jerusalem.
Shalom.
Richard Land
Earlier entries: