'It's Offensive and Un-American,' Says Lawyer of Ruling Forcing Christian Baker to Produce Cakes for Gay Weddings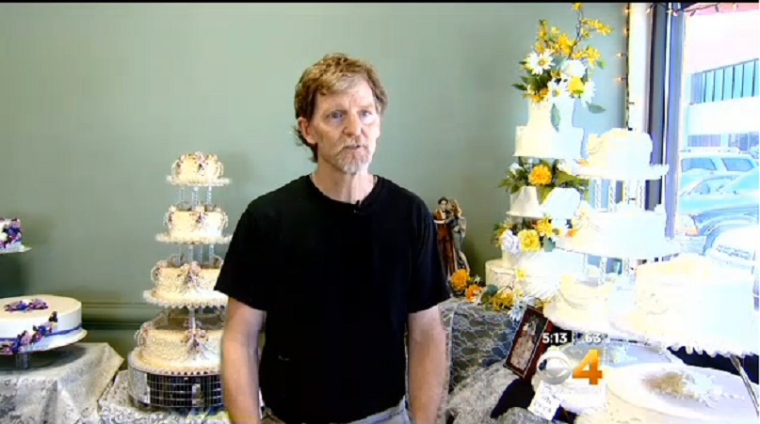 Nicolle Martin, lawyer for Jack Phillips, a Christian Baker and owner of Masterpiece Cakeshop in Lakewood, Colorado, has called a ruling by the state's Civil Rights Commission last Friday telling her client he cannot refuse to bake cakes for gay weddings "offensive and un-American."
An earlier report explained that the ruling, the culmination of a two year legal row, says Phillips, is prevented from refusing to make wedding cakes for gays due to Colorado's Anti-Discrimination Act, despite his deeply held Christian beliefs on homosexuality.
Phillips refused to make a wedding cake for two gay men, David Mullins and Charlie Craig, due to his faith in 2012, but the seven-member Civil Rights Commission concluded on Friday that it was unacceptable.
"Any person doing business in Colorado has to recognize that they have to do business in an ethical and law abiding way and the law says you cannot discriminate," Raju Jairam, vice chairman of the commission, noted.
In an interview with The Christian Post on Thursday, Phillips and his lawyer explained that his Christian faith was placed on trial because he had been serving gay customers for several years. He simply did not want to participate in the gay wedding by baking the cake because homosexuality goes against the grain of his Christian faith.
"Jack has a long history of serving everyone in the community. However, he does not serve all events because he declines to serve all messages. Everyone can agree a wedding cake is qualitatively different than a box of brownies," said Martin on Monday.
"It's special, it's an iconic symbol of marriage and it has been for several hundred years, and because it says something, it's protected under the First Amendment. Indeed, I believe we can all agree that the First Amendment is the very cornerstone to our freedoms as Americans. It is part of who we are in our fabric, and for the government and the state of Colorado to come in and demand that Jack create expression for something that conflicts with his deeply held beliefs — it's offensive and it's un-American," Martin explained.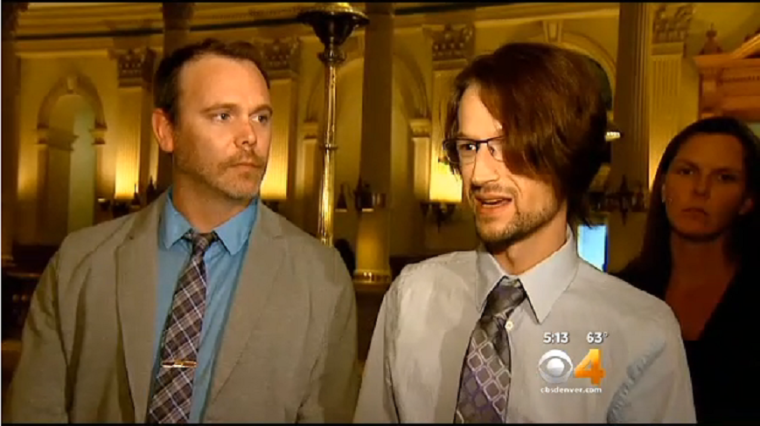 "As the commissioner from Fort Collins pointed out when Jack's First Amendment dissenters were being discussed and deliberated in the body, he pointed out 'he discriminated, period.' It's doesn't matter that Jack would and has created great cakes for gay people for years. It doesn't matter. And this one event, he declined to use his artistic talent to participate in a same-sex marriage that is not recognized in Colorado and that's the end of the inquiry for them," Martin continued.
In further explaining his position, Phillips told CP that he would rather close down his bakery than go against his Christian principles by participating in a gay wedding through the making of a cake for it.
"I believe I make a personal contact with you in trying to create what you want. … So it's more personal, it's not just a product," explained Phillips of his work and relationship with his customers.
"With the wedding, I feel like I'm involved in the wedding and this is a wedding ceremony. As a Christian, the Bible teaches that the relationship is sinful and it's wrong and that we're to avoid participating in sin. And in my mind this would be participating in that," he said. "My faith in Jesus Christ comes before my need to bake cakes for a living, and if I have to close down the bakery and pursue another line of work, I would do that before I would compromise my faith."
Friday's ruling, he explained, was an infringement on his First Amendment rights.
"My First Amendment rights protect my freedom of religion and my freedom of speech. The Supreme Court generally rules that art is speech, and in that way they are trying to take away two of my primary constitutional rights," he noted.
To avoid any further complications with gay wedding cake orders, Phillips said he has stopped taking wedding cake orders for now.
"We actually quit taking orders for new wedding cakes back in March because of all the publicity that we've had. We've been so busy with all the other things that we do that something had to give. And that was one of the things we had to determine not to do, at least for this season," he said.
Unlike Christian bakers in Oregon, who were forced to close their shop last year due to gay activists after they took a similar stance, Phillips told CP that business has been booming.
"We are much busier than we were before all this, people from all over the country are supporting us. I have someone who is driving 40 miles across town to buy a cake this afternoon to support us," said Phillips.
"I hope it stays as busy as it is. … We have to expand and hire more people, that kind of thing," he said in his hope for future business.
The gay men whose wedding cake order triggered the ruling told CBS 4 that they always believed they were in the right and felt pursuing the case was important to ensure that future gay customers would not face discrimination from Phillips' bakery.
"We've already been discriminated there," said Mullins. "We've already been treated badly.
"The next time a gay couple wanders in there asking for a wedding cake, they won't have the experience we had. They will have a responsible experience and leave feeling respected."