'It's OK to Have The Same Views as Your Grandparents,' America's Youngest State Lawmaker Saira Blair Tells Peers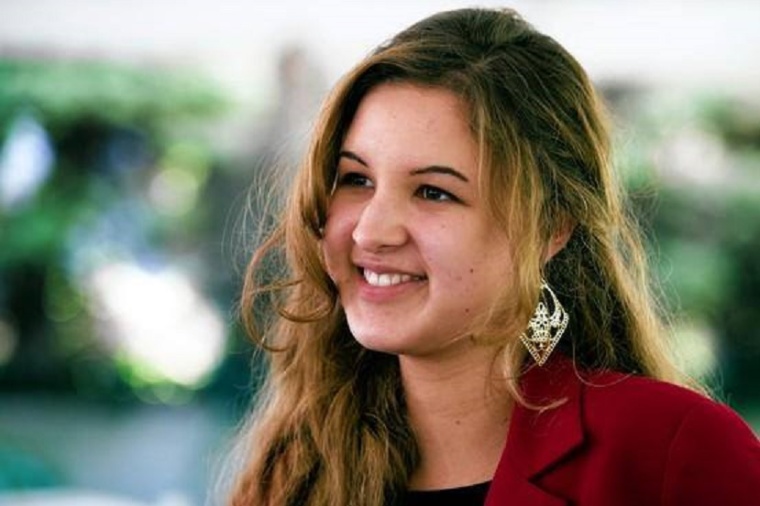 College student and Republican Saira Blair, who became America's youngest state lawmaker Tuesday when she was elected to West Virginia's House of Delegates at age 18, urged her conservative peers Thursday to not be afraid to stand up for their values.
Blair, a West Virginia University student who ran her campaign on a "pro-life, pro-Second Amendment, pro-Constitution" and jobs platform, told Fox News Thursday that she hoped her accomplishment would make young conservatives know that it's "okay to have the same views as your grandparents."
"There are a lot of conservatives (my age) and I think the problem is they are afraid to be open about their views because of the way they are going to be taken for it because our generation typically tend to be looked at, to tend to be liberals," said Blair.
"I think that if more conservatives saw that it was okay to stand up for your views and you're not going to be beat up on social media for it then I think that they will come out," she continued.
"I hope that being open, that it's okay to have the same views as your grandparents, I'm hoping that some more young people will stand up for their beliefs," Blair added.
Pastor Jacob Atchley who leads The Church at Martinsburg where Blair worships on Sundays told The Christian Post this week that she was driven, aware and has a strong biblical worldview.
"I would say she is very personable, driven and aware. When I say aware, I don't know that I would describe every 18 year old as having a strong sense of self-awareness but I think Saira has that, and I think that's due to her family upbringing [and] the circumstance she grew up in," he said.
Blair's father is state Senator Craig Blair.
She explained that she has a lot of liberal friends and many didn't understand why she was running for office and have disagreed with her on points, but adds that she handles those relationships by not forcing her views on them.