Jackie Samuel Snuggle Business: Offering Over 100 Non-Sexual Positions (VIDEO)
Free hugs? Not at Jackie Samuel's establishment, where she charges by the hour for cuddling sessions- no sex involved.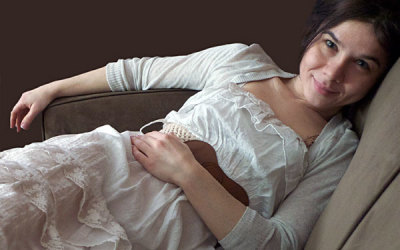 For only $50, one could have a snuggle session with Samuel for 45 minutes. The price jumps up to $60 for a full hour session and $90 for 90 minutes. Samuel considers herself a professional snuggler and insist that snuggling has numerous "physical and mental health" benefits.
After just on session with Samuel, clients are likely to find themselves feeling more "calm and happy," she claims. Cuddling can even strengthen immune systems according to Samuel's business site, which has been named The Snuggery. Although the rates may seem a bit steep, clients may be doing themselves an even larger favor by reducing their risk of heart attack and diabetes. The Snuggery also states that cuddling can reduce blood pressure and lower heart rate.
"My philosophy is both personal and evidence based," Samuels states on her site. "I am passionate about touch … I understand the role touch plays in our sense of well-being and overall health."
Samuels hopes to change the world, one snuggle at a time- for a price, of course. Samuel is also strict on her policy that no sex or nudity is allowed, although arousal is "perfectly natural" and not something to worry about.
"I just think we kind of lose interest or the drive in our society," Samuel told the Western New York Native, explaining that she "couldn't find anybody else who was doing what I was doing."
This is also how Samuel justifies not having some sort of certification to back her practice, though she admits that it doesn't take much skill.
"I would hope it's something everybody knows how to do," Samuel said.
Regarding herself as professional, Samuel also claims to have mastered over 100 non-sexual positions.
Jackie Samuel Snuggle Business: Offering Over 100 Non-Sexual Positions