Jailed Christian Ex-Jakarta Governor Ahok Files for Divorce, Accuses Wife of Affair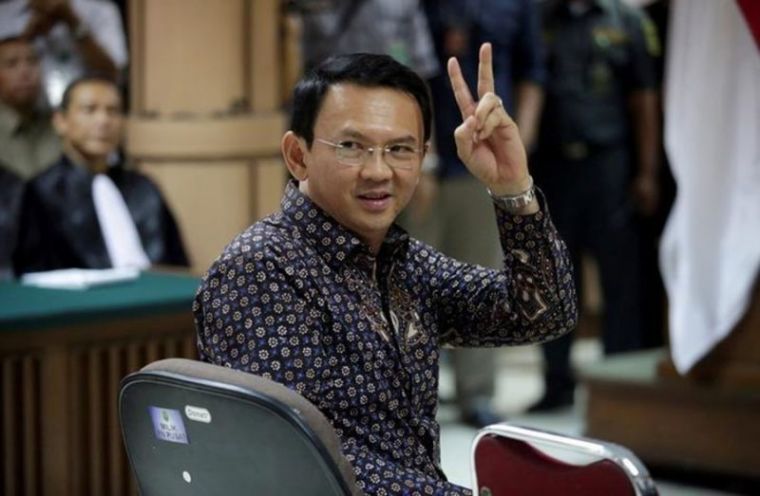 Basuki Tjahaja Purnama, known as Ahok, the Christian former governor of Jakarta, Indonesia, has reportedly filed for divorce from prison, accusing his wife of an affair with another man.
Ahok, who began a two-year prison sentence for blasphemy against Islam in 2017 in a highly controversial case, filed for divorce on Jan. 5 in the North Jakarta District Court, according to Union of Catholic Asian News.
Josefina Agatha Syukur, Ahok's lawyer, said: "In addition to suing for divorce, he also filed custody for their three children.
"Actually, Ahok is very ready to accept the consequences of his decision."
A source close to Ahok further told UCA News that the former governor suspects his wife is involved in an affair with a businessman and asked her to stop seeing him, but the mediation process has not yet resolved the issue.
The Jakarta Post reporeted that the North Jakarta District Court is still hoping that the mediation process can work.
"Let's pray that the mediation will proceed well and make [the couple] get back together again," Syukur stated.
Ahok was sentenced to two years in prison in May 2017, after he angered hardline Islamists during his failed re-election bid in Jakarta when he referenced passages to the Quran, the Islamic holy book, arguing that it was being used to deceive people into voting against him.
Thousands of hardline Muslims marched on the streets against him, demanding that he be charged with blasphemy, even though Ahok insisted he did not mean to insult the Quran.
Ahok was trialed and convicted, sparking in turn massive protests in his favor in May 2017. There were some 1,000 candlelight vigils across Indonesia and abroad.
Supporters argued that he had been given an unjust ruling, which they said set the wrong precedent for freedom of speech in the country.
Later in November, the man responsible for the blasphemy accusation against Ahok was sentenced to 18 months in prison, after he was found guilty of doctoring video of the Christian politician speaking in September 2016.
The video's subtitles, which led to Ahok's conviction, made it appear as if the former governor was blaspheming the Quran, while in reality he was only warning against other politicians using the Islamic holy book for political gain.
A Baptist pastor from Jakarta going only by the name Kongkin told The Christian Post in a phone interview last year that Ahok "didn't do anything to deserve punishment."
"[Ahok] did so many good things for the people — he eradicated corruption, stopped people who like to steal money from government projects; [he] built infrastructure that beautified the city," the pastor told CP.
"Across the country of Indonesia people are supporting Ahok and are crying that something is done. We do not want the radical Muslims to eventually take the whole country."