Jason Jimenez details the significant role of forgiveness for healing, restoration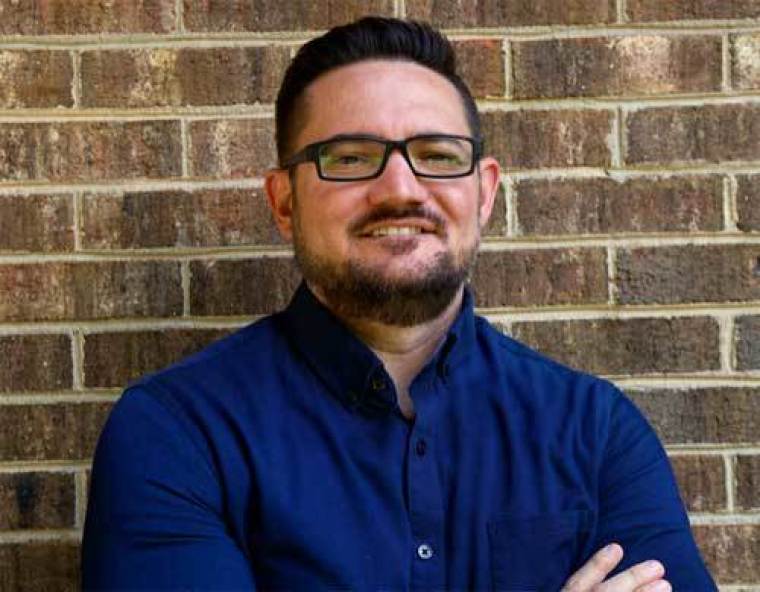 Are you struggling to forgive? Jason Jimenez breaks down what the Bible says about forgiveness and explains why it's an essential part of a Christian's life. 
Jimenez, the founder and president of Stand Strong Ministries and a faculty member at Summit Ministries, told listeners of his podcast "Challenging Conversations" on edifi that he was concerned that "a lot of times when people say 'I'm sorry,' in their mind, they believe that that's true forgiveness." 
"When somebody has wronged someone," Jimenez said, "and they do not own up to it, and then you're the person who's always trying to reconcile, work things out, or to forgive, to say that's water under the bridge, I think that that can also be a form of not only manipulation, deception, but also abuse." 
"It can be very toxic, and it causes a lot of people's relationships to never be fruitful and therefore never feel like this relationship is of the Lord, that it's God honoring. Forgiveness, no question, is a crucial concept in the Bible. And it does play a significant role in the Christian faith." 
A Christian should know that an important factor of forgiveness is knowing that the ability to do so doesn't come from within themselves, Jimenez noted. 
"We don't have the ability within ourselves as fallen, sinful people to forgive. Forgiveness is rooted in God's character." he said. 
"When you look at the Bible, you see from Old Testament to the New Testament, you see that God forgives His people. He is a forgiving God. You see that in Psalm 86:5. We see that He demonstrates His compassion and His mercy toward sinners way back in Exodus 34:6-7."
Jimenez said "forgiveness is central to His redemptive plan and what God is doing to and for humanity." The ability to forgive should stem from the fact that God has first forgiven humanity, and that forgiveness has a "sacrificial component."  
Forgiveness goes beyond just the words "I'm sorry," Jimenez said, because forgiveness must be "clearly demonstrated" through people's actions. 
"You could forgive people, but that doesn't mean that that relationship has been reconciled. Because, maybe, that other person doesn't see things the way that you see them. And this is where things get very murky and muddy," Jimenez said.  
"This is where a lot of Christian relationships never again reach that platitude of fruitfulness and trustworthiness and dependability. Because over time, that person has taken advantage of your emotions."
Jimenez explained that sometimes a wrongdoer keeps "ignoring it or blaming you as though you're the problem or knowing that you'll be the one who will work things out along the way, but they never take responsibility."
"That's not going to be true reconciliation," the pastor said, adding that Jesus modeled true forgiveness by taking death on a cross as to serve as the atoning sacrifice for sinners. 
"When you look at the concept of atonement in the Old Testament, this is where we begin to see, quite frankly, direct understanding of forgiveness, because that's what it really is at the heart of it. The shedding of blood, that's the sacrifice," Jimenez said.
"That's why Jesus is not only a sacrifice for you and me on the cross, but He's sacrificial in that unconditional love. This goes back to Leviticus 17:11, that there needs to be the shedding of blood in order for there to be forgiveness of sins." 
When Jesus sacrificed Himself, Jimenez said, it was "the ultimate act of forgiveness" and "the ultimate act of atonement," because He served as a mediator for the lost. 
"We also see that God takes the initiative in offering forgiveness to humanity through His grace. So there's an initiative in forgiveness," Jimenez said. 
Jimenez added that true forgiveness is usually followed by reconciliation, although "there are times when you genuinely wanted to pardon and forgive someone of wrong that they've done to you. And they take it, but they still need to get their act together."
"They still have manipulation or deception," Jimenez said. "They're still, let's say, toxic, and they haven't really matured through that. And so, they validate that, they're appreciative of that, that you forgave them and you're very gracious to them. But that doesn't actually change their overall behavior." 
Jimenez said that "reconciliation involves a change in the disposition towards one another." 
"If somebody, let's say, is very impatient or lazy or filled with anger. And that type of behavior, that type of temperament, obviously, we clearly see the Bible forbids us to follow that example. But rather to walk in meekness, clothe ourselves in humility, and to forgive one another," Jimenez noted. 
"Instead if somebody is hot tempered, and they are very hostile, there is going to be an estrangement. You're not going to be in a harmonious relationship with this person, because reconciliation has to do with peace." 
A crucial step in forgiveness is "empathize with people who have offended you," Jimenez stated, asking his listeners if they are "willing to let go of the resentment?"
"If forgiveness is not being released, if that is not your effort, if that isn't your goal, and asking God to work in your heart, then reconciliation will never be attainable. It will never be achieved," he said.  
Jimenez noted that he can struggle with forgiving someone who can "never see the error of their ways" and "have made life difficult," but noted that one thing that "has helped me is praying for the offender."   
In an interview with The Christian Post last November, the late Pastor Timothy Keller explained that he believed young Americans were becoming increasingly uncomfortable with the idea of forgiveness. 
"They don't know how to forgive, and they're not even sure they should," Keller said at the time. "We live in a culture that is very fragmented, polarized, there's an awful lot of anger, and people are really after each other. Forgiveness is not in the air."
"Instead of saying, 'I can forgive or pursue justice,' no, you need to forgive in order to pursue justice, because if you don't forgive all, you'll be pursuing his vengeance ... And if that's the main reason you're going to try to do justice, I think you will overreach." 
Nicole Alcindor is a reporter for The Christian Post.