'Jessica Jones' Season 2 Rumors: Will Luke Cage Appear in the Next Installment?
'Jessica Jones' Season 2 Rumors: Will Luke Cage Appear in the Next Installment?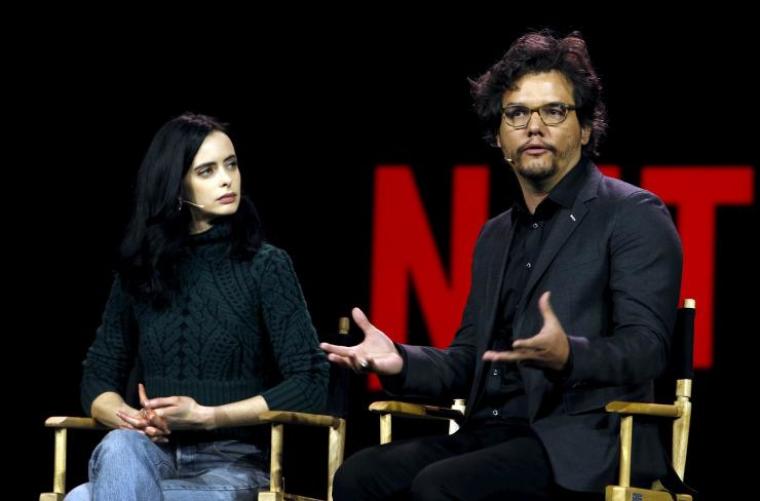 Now that Luke Cage (Mike Colter) has his own series by Marvel and Netflix, the question left hanging is whether he will appear again in "Jessica Jones" season 2.
Luke was first shown on "Jessica Jones" season 1. Like in the comics, he and Jessica (Krysten Ritter) are set to fall in love but will have a major complication at first.
Jessica was a former superhero who decided to start her own detective agency. Back in the day, she was unfortunately a victim of Kilgrave's (David Tennant) ability to control other entities. Because of this, she unwittingly killed Luke's wife. After learning about Luke, Jessica started to watch over him until they started to fall for one another.
However, Luke had to stop their relationship after Jessica admitted to what she did in the past. But after getting a dose of Kilgrave's powers that led him to burning his own bar, Luke thought it was fair to forgive Jessica.
Fans are looking forward to seeing the love between Luke and Jessica flourish. However, showrunners previously explained that they do not have the intention of highlighting their love story in "Jessica Jones."
In an earlier interview with The Hollywood Reporter, show creator Melissa Rosenberg said they only introduced Luke into the story so they could narrate why the female superhero was emotionally distressed.
However, in the same interview, Rosenberg admitted that these stories are all connected, saying: "I also have, in my second season, one of the writers on Luke Cage, so in terms of moving forward with what has happened in Luke's story, with season two — not that that's as relevant to Jessica's story this season. But it's all connected, and it's all very important. So Cheo and I haven't had a lot of face time, but we've passed each other in this."
Rosenberg clarified, however, that she and "Luke Cage's" showrunner, Cheo Hodari Coker, have not had the chance to specifically discuss what will happen next for Jessica and Luke.
On the other hand, Ritter reportedly shared that filming is not set for "Jessica Jones" season 2 until Marvel and Netflix are done with "The Defenders."
"Jessica Jones" season 2 is slated to premiere in 2018.