Jews for Jesus Releases 'That Jew Died for You' Video Ahead of Easter, Holocaust Remembrance Day
'Our Intent Was Not to Illicit Any Kind of Angry Response,' Says Ministry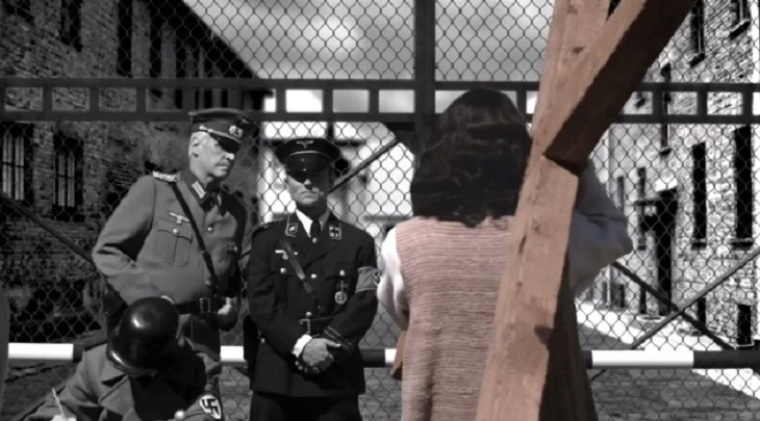 A short dramatic video depicting Jesus in line to be sent inside the Auschwitz concentration camp by Nazi soldiers circa 1943 Poland, and chosen to be killed inside a gas chamber, was released this week by Jews for Jesus, a ministry of Christian outreach into the Jewish community.
The video, "That Jew Died for You," was intentionally released in conjunction with Passover, Holy Week and upcoming Holocaust Remembrance Day to help redefine the conversation and reshape views of Jesus and His relationship to the Holocaust, the group's leaders say.
"Our intent was not to illicit any kind of angry response but to actually engage people in a conversation because we think that the conversation about who Jesus is [is] important for Jews and Gentiles to discuss, and especially at this time of year, as we are in the Passover, Easter season, and leading into Holocaust Remembrance Day next week," Susan Perlman, associate executive director of Jews for Jesus, told The Christian Post Thursday.
"Jews and Christians are thinking about themes of redemption and hope, and there's no greater redemption story than that of Jesus who came to die for our sins and rise again, that all of us can have new life in Him," Perlman said.
SEE VIDEO BELOW
However, the video that was officially launched on Wednesday, has already caused a stir. Jay Michaelson in his blog for The Jewish Daily Forward wrote that he believes Jews will find the film so offensive that it "could be used to keep Jews Jewish."
"… it's hard to fathom who thought this project would be a good idea. Any Jew with personal, familial, or even historical memories of the Holocaust will immediately find it to be an outrage," he wrote. "Not to state the obvious, but it desecrates the memory of six million Jews to use their suffering as a way to convert Jews to Christianity."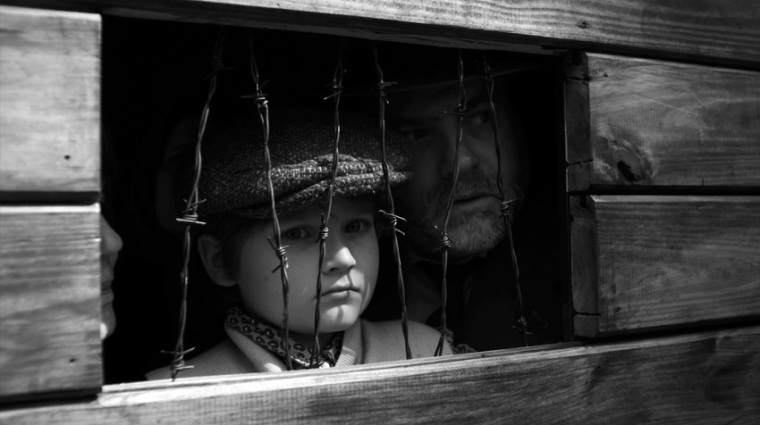 Perlman said a wide spectrum of response was what Jews for Jesus expected.
"There are some who will get it and say this is so powerful and really does speak to the issue of Jesus among the sufferers, not the persecuted. There are others who have just a visceral reaction regarding anything having to do with the Holocaust," she said.
In the video, Jews who have come out of a box car make their way to the entrance of the Auschwitz concentration camp and are met by Nazi officers who are going through a selection process of sending "our people to either to work camps or to the showers, meaning to the gas chambers," Perlman described to CP. "As that selection process is going on they look up at one point and in amazement they hear first, and then they see the Christ figure, it's an iconic Jesus carrying the cross.
"You see him [in the video] from the back and they deliberate among themselves and decide to send him to the gas chambers. One of them with a smirk on his face says, 'Just another Jew.' The screen then goes to black and the words come up, 'That Jew Died for You,' followed by a scroll of some verses from Isaiah 53 about the suffering servant to just solidify the message of who we are talking about," she said.
Perlman said her group wants people who have seen the video to "come away with the understanding that all that happened in the Holocaust happened in spite of what Jesus taught when He did."
She explained, "Had he been living in Europe at that time, then He would have been one of those that went into the ovens with the rest of our people. We feel that the message through history has been that the persecutors of the Jewish people often times have been those that call themselves Christians, but we're saying that that's not only untrue, that someone who is a true Christian couldn't do that.
"God's word teaches love for the Jewish people, not hatred. Secondly, we want to make the statement that Jesus came to give hope to those who are in despair."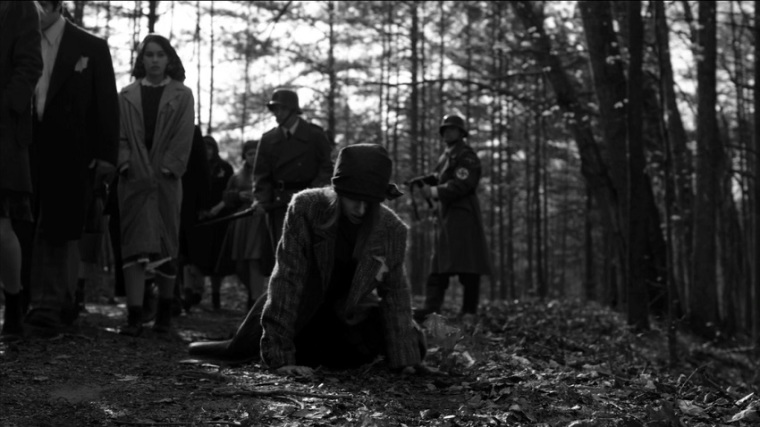 The homepage for the video provides other videos that include nine testimonies of Holocaust survivors "who have come to faith in Yeshua and Jesus."
"Their stories, and hearing from their lips I think is very powerful about how the God of Israel touched them and how in the midst of their despair they came to know Yeshua, Jesus, their Messiah," Perlman said.
When asked about what Jews for Jesus typically does in the way of outreach during Holy Week, Perlman said, "This is a time of year when we have the opportunity to bridge the divide between Jews and Christians by connecting the dots between the Last Supper and the Passover that has been part of Jewish tradition for thousands of years. For it was at the Passover Sedar that Jesus took the matsah, the unleavened bread and said, 'This is my body which is given for you,' and He took the cup of redemption and said, 'This is my blood of the new covenant shed for you.'
"We take the elements and give people an understanding of the context in which Jesus celebrated His last supper with His disciples. In doing so I think we show the Jewish root of the Christian faith for many Christians that have not really understood that until this point."
On the Web: http://thatjewdiedforyou.com