Judge Stops Trump Ban on Transgender Troops, Cites 'Oppression'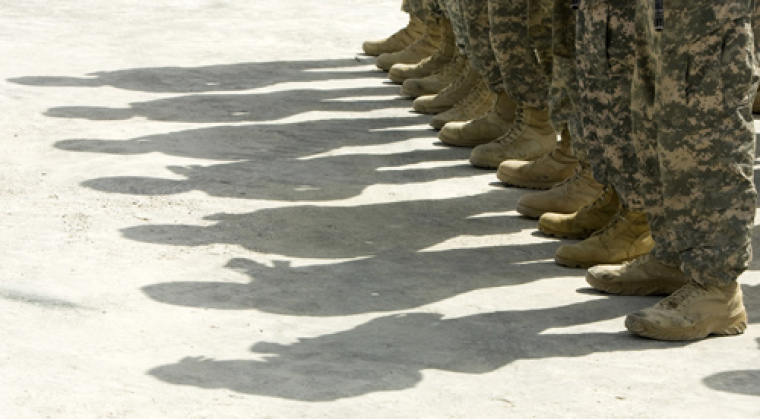 A federal judge ruled on Friday against President Donald Trump's latest attempts to ban transgender troops from serving in the U.S. military, arguing that they are a protected class that has faced oppression in America.
"Transgender people have long been forced to live in silence, or to come out and face the threat of overwhelming discrimination," wrote U.S. District Judge Marsha Pechman of the Western District of Washington, with the ruling made available online.
"The Court also rules that, because transgender people have long been subjected to systemic oppression and forced to live in silence, they are a protected class," the judge added.
"Therefore, any attempt to exclude them from military service will be looked at with the highest level of care, and will be subject to the Court's 'strict scrutiny.' This means that before Defendants can implement the Ban, they must show that it was sincerely motivated by compelling interests, rather than by prejudice or stereotype, and that it is narrowly tailored to achieve those interests."
Trump's longstanding efforts to implement a ban on transgender individuals in the army were hit by several injunctions throughout 2017. District Judge Colleen Kollar-Kotelly ruled back in November that transgender recruits must be allowed to serve starting January 1, which fulfilled the directives of former President Barack Obama.
In March, Trump signed a new memorandum aimed at blocking some transgender people from military services, though this time it was only limited to "transgender persons who require or have undergone gender transition."
Trump's latest efforts sought to ban potential transgender troops with a history of gender dysphoria "except under certain limited circumstances."
The Department of Defense had warned in a report that allowing such individuals to serve would pose "substantial risks" and could "undermine readiness ... and impose an unreasonable burden on the military."
Pechman's ruling on Friday rejected the Trump administration's explanation that its latest memorandum is different than the proposed blanket ban in 2017, writing that "the Court is not persuaded."
"The Implementation Plan prohibits transgender people — including those who have neither transitioned nor been diagnosed with gender dysphoria — from serving, unless they are 'willing and able to adhere to all standards associated with their biological sex.' Requiring transgender people to serve in their 'biological sex' does not constitute 'open' service in any meaningful way, and cannot reasonably be considered an 'exception' to the Ban," she positioned.
"Rather, it would force transgender service members to suppress the very characteristic that defines them as transgender in the first place."
Trump's attempts at a ban on transgender troops have received the support of some conservative groups, such as the Family Research Council, which has hit out against "judicial activism."
"The courts have moved beyond legislating on the invented rights of abortion and same-sex marriage to clearly usurping the constitutional authority of the executive branch," said in FRC President Tony Perkins, a Marine veteran, said in October.
"The president has the primary task of protecting Americans but we see the courts weakening his immigration policies designed to protect America from threats and now telling the commander-in-chief how to run the military," Perkins added.