Judge Rules Military Must Start Admitting Transgender Troops on Jan. 1 in New Blow to Trump Ban
Judge Rules Military Must Start Admitting Transgender Troops on Jan. 1 in New Blow to Trump Ban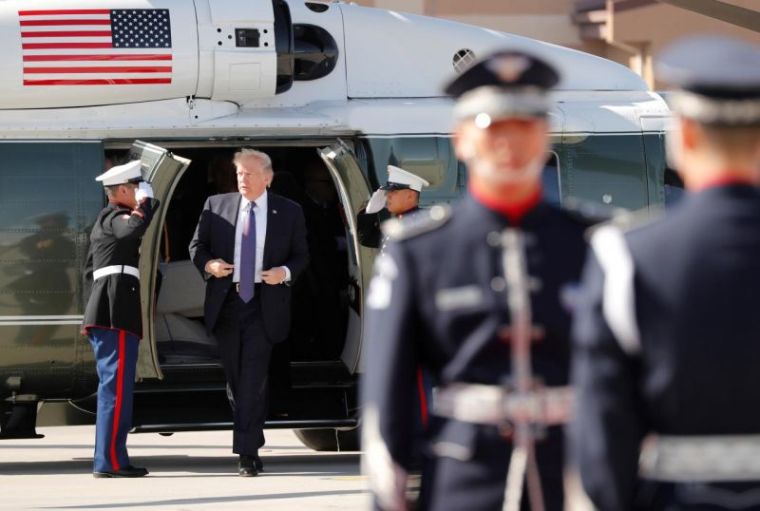 President Donald Trump's efforts to ban openly transgender troops from serving in the U.S. military has been dealt with another blow after a federal judge ruled that such recruits must be allowed in starting Jan. 1.
U.S. District Judge Colleen Kollar-Kotelly clarified on Monday a previous injunction issued in October that the U.S. military must follow former President Barack Obama's memorandum last year, which paved the way for transgender troops to be recruited.
"Any action by any of the Defendants that changes this status quo is preliminary enjoined," Kollar-Kotelly wrote in the latest memo.
The judge also said that Defense Secretary James Mattis does not have the discretion to delay the start of recruitment of openly trans soldiers.
Vox pointed out that Trump's ban would have fully taken effect on March 2018, though an appeal could still overturn the latest decisions.
Trump's plans to ban transgender military members was also dealt with a setback in November after a second federal judge blocked such efforts.
U.S. District Judge Marvin Garbis in Baltimore ruled that such a ban lacks justification and "cannot possibly constitute a legitimate governmental interest."
Garbis said the transgender ban, which Trump first announced in a series of Twitter posts before signing a memorandum in August, is not backed by genuine concerns for military efficacy.
"The lack of any justification for the abrupt policy change, combined with the discriminatory impact to a group of our military service members who have served our country capably and honorably, cannot possibly constitute a legitimate governmental interest," Garbis stated.
The American Civil Liberties Union, which is representing plaintiffs who filed a lawsuit against Trump's ban, praised the judicial blockades.
"We're pleased that the courts have stepped in to ensure that trans service members are treated with the dignity and respect they deserve," said attorney Joshua Block in a statement in November.
Trump has tried to block government funds from being used for sex-reassignment surgeries for active personnel, unless such a process has already started, along with restricting other costs associated with trans service members.
Conservative groups, such as the Family Research Council, have backed Trump's efforts, and criticized the injunctions.
"This is where judicial activism is leading us. The courts have moved beyond legislating on the invented rights of abortion and same-sex marriage to clearly usurping the constitutional authority of the executive branch," said FRC President Tony Perkins, a Marine veteran, in October.
"The president has the primary task of protecting Americans but we see the courts weakening his immigration policies designed to protect America from threats and now telling the commander-in-chief how to run the military."