Defense Secretary Jim Mattis Studying Whether Transgender Troops Can Still Serve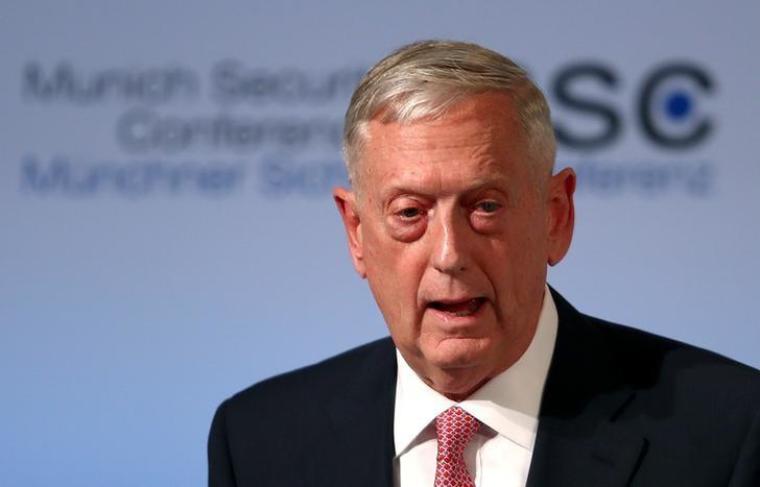 Defense Secretary Jim Mattis said that despite President Donald Trump's announcement seeking to ban all transgender individuals from the military, some transgender persons can potentially continue to serve.
"I'm going to wait until I get the direction from the White House and then we will study it and come up with what the policy should be," Mattis told reporters on Monday, according to The Hill.
"The policy is going to address whether or not transgenders can serve, under what conditions, what medical support they require, how much time would they be perhaps non-deployable, leaving others to pick up their share of everything," Mattis added.
"There's a host of issues and I'm learning more about this than I ever thought I would. It's obviously very complex."
The defense secretary explained that Pentagon personnel are assisting White House staff in drafting the policy.
Trump said on Twitter in July that he is reversing former President Barack Obama-era policy that was set to officially welcome transgender troops in the military. He later commented that he is doing the armed forces a "great favor."
"I think I'm doing a lot of people a favor by just coming out and saying it. As you know, it has been a very complicated issue for the military. It's been a very confusing issue for the military and I think I am doing the military a great favor," Trump said last week.
Conservative groups praised Trump's move, with Family Research Council's Lt. General Jerry Boykin (U.S. Army-Ret.) stating:
"To say that I am pleased to see President Trump put a stop to this transgender madness in the military would be an understatement. It is another indicator to me that our new president is truly focused on military readiness."
Two LGBT groups, representing five transgender military personnel, filed a lawsuit against Trump over the announcement.
"Execution of the president's directive will result in an end to service by openly transgender service members and has already resulted in immediate, concrete injury to Plaintiffs by unsettling and destabilizing plaintiffs' reasonable expectation of continued service," read the complaint by The National Center for Lesbian Rights and the GLBTQ Legal Advocates & Defenders.
NCLR Legal Director Shannon Minter added that Trump's ban "has created a tidal wave of harms that have already been felt throughout our armed services."
In his comments on Monday, Mattis revealed that "there was a fair amount of discussion about the transgender issue" prior to Trump's announcement.
He noted that Trump has the authority to move ahead with policy even before the Pentagon can complete its study on the issue.