Judge Who Ordered Baby's Name Changed From 'Messiah' Cited by Court Panel for Religious Bias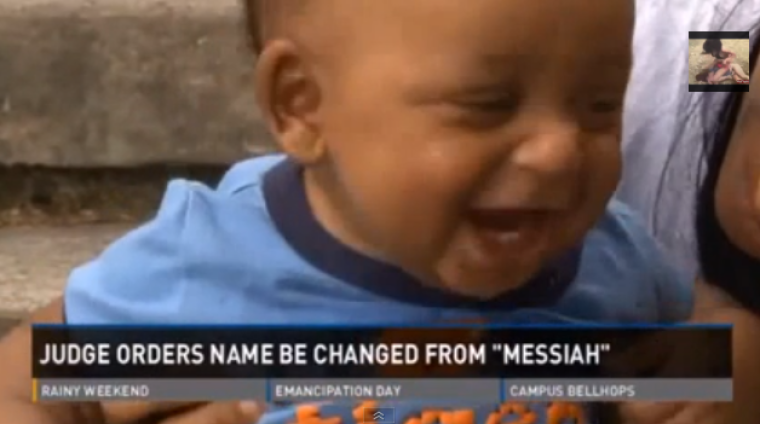 A Tennessee judge who had ordered a young couple to change their baby boy's name from "Messiah" to something else because it is a title reserved for Jesus Christ has been cited by a court panel for inappropriate religious bias.
According to a Reuters report, Child Support Magistrate Lu Ann Ballew of Cocke County, eastern Tennessee, was cited for violating the state judicial code of conduct when she ordered that the boy be renamed Martin DeShawn McCullough despite protests from his parents.
Ballew ordered the baby's parents, Jaleesa Martin and Jawaan McCullough, to change the boy's name after they had appeared before her to settle other issues, including the boy's surname.
"The word 'messiah' is a title, and it's a title that has only been earned by one person, and that one person is Jesus Christ," Ballew reportedly told the parents before ordering them to change the name.
Public outcry and an appeal from the baby's parents in September resulted in another judge, Chancellor Telford Forgety Jr., overturning Ballew's order on the name change unconstitutional.
"I was ready to get it over with...I was kind of nervous..." the boy's mother revealed in a CP report after Forgety announced the ruling restoring the baby's name to Messiah DeShawn McCollugh. She also explained that she never stopped calling her baby Messiah despite Ballew's ruling.
"Everybody believes what they want, so I think I should be able to name my child what I want to name him, not someone else," she had explained in the report.
The three-member investigative court panel concluded last week that there was "reasonable cause to believe (Ballew) has committed judicial offenses." The state board's disciplinary counsel was directed to file charges against Ballew.
The code at the crux of the citation says "religion and other personal biases must not play roles when judges are performing their duties," according to Reuters.
The reprimanded judged now has 30 days to file a response with the court. After that period a hearing will be scheduled "to impose just and proper sanctions as provided by law."
Messiah was reportedly the 387th most popular name for boys born in the United States in 2012, when 762 applications were made for boys named Messiah. This was double the 368 applications made in 2011, according to the Social Security Administration.