Katy Perry Meets Pope Francis Amid Legal Battle Against Nuns Over $15M Convent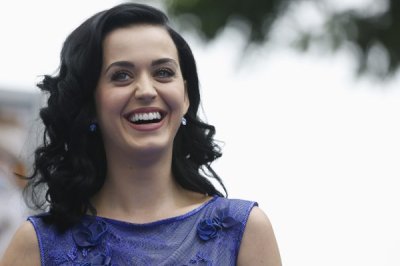 Pop star Katy Perry met Roman Catholic Church leader Pope Francis at the Vatican on Saturday in order to raise awareness for medical advances and the search for cures for disease.
The meeting took place amid a legal dispute between Perry and California-based nuns over a $15 million covenant.
Perry posted on Twitter a photo of herself, dressed in black, holding Francis' hand, alongside Hollywood actor Orlando Bloom.
"Honored to be in the presence of His Holiness @Pontifex's compassionate heart and inclusivity. Thank you to @meditationbob and #TheCuraFoundation for making it all possible. #UniteToCure," Perry tweeted.
Saturday was the third and final day of discussions at the Vatican regarding the Unite to Cure: A Global Health Care Initiative, which Perry is promoting.
"The event, the fourth of its kind, seeks to raise global awareness and create a forum for collaboration around the wide array of powerful and promising cell therapies, gene therapies, and immunotherapies emerging from medical institutions around the world, as well as the impact new technology will have on humanity and society," a press release by the Cure Foundation explains.
"The 2018 event will also examine the role of artificial intelligence, virtual reality and big data in health care delivery, and will discuss how technology can be used to extend health care access to less developed nations and to the underserved. Participants will also explore ways to prevent disease through behavior modifications, vaccinations, mediation and diet."
Perry has, meanwhile, been involved in an ongoing legal battle with nuns from the Sisters of the Immaculate Heart of Mary in the Los Feliz neighborhood of Los Angeles, regarding the sale of an 8-acre property by L.A. Archbishop Jose Gomez to Perry.
While Gomez has argued that the archdiocese had the legal right to sell the convent to Perry, two nuns at the center of the dispute are arguing that they are the rightful owners of the property.
One of the nuns, 89-year-old Catherine Rose Holzman, died in March during a court proceeding, arguing hours before her death that Perry is "hurting a lot of people."
"Katy Perry, please stop. It's not doing anyone any good except hurting a lot of people," Holzman said at the time.
Sister Rita Callanan, the other nun, pleaded: "You have stolen the property of the Sisters of the Immaculate Heart. Please archbishop ... Do what is right in your heart."
Callanan said she has appealed to Pope Francis to intercede.
She has also noted that she doesn't have money for groceries or health insurance as the legal battle against the pop star continues.
"All these years of my religious life, I would never have expected to be fighting an archbishop to keep our own property and money, so we can care for ourselves," Callanan told the Daily Mail.
"All we are asking is to sell our own property, keep our own money so we can take care of ourselves until the last person dies, then the money and property can go to the archbishop. There's not many more years, give me a break. He's supposed to be a chief shepherd."
Francis is not known to have commented publicly on the L.A. archdiocese case.