Kenya's President Vows 'Fiercest' Response to Garissa Attack; Kenyans Blame Attack on 'Corrupt Security System'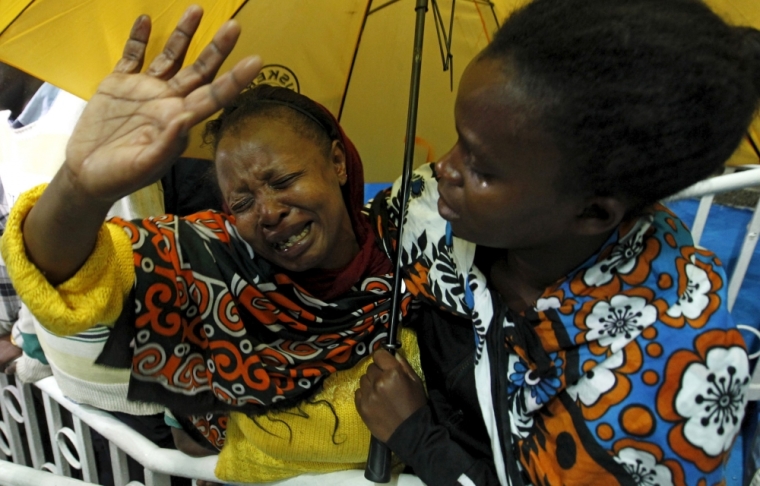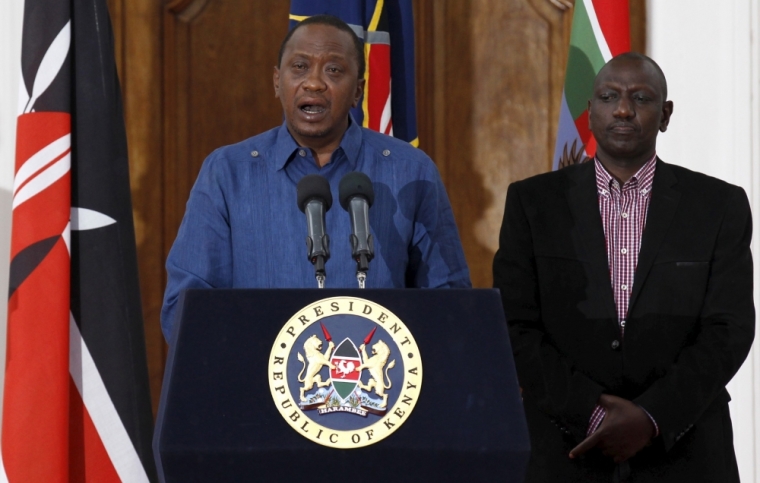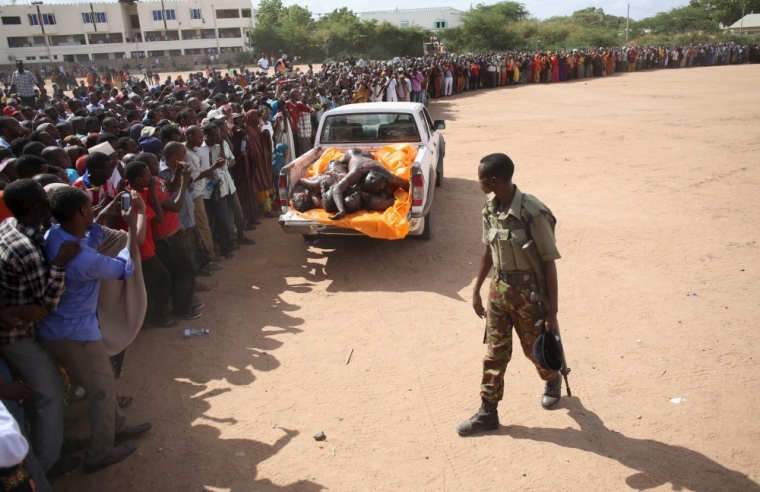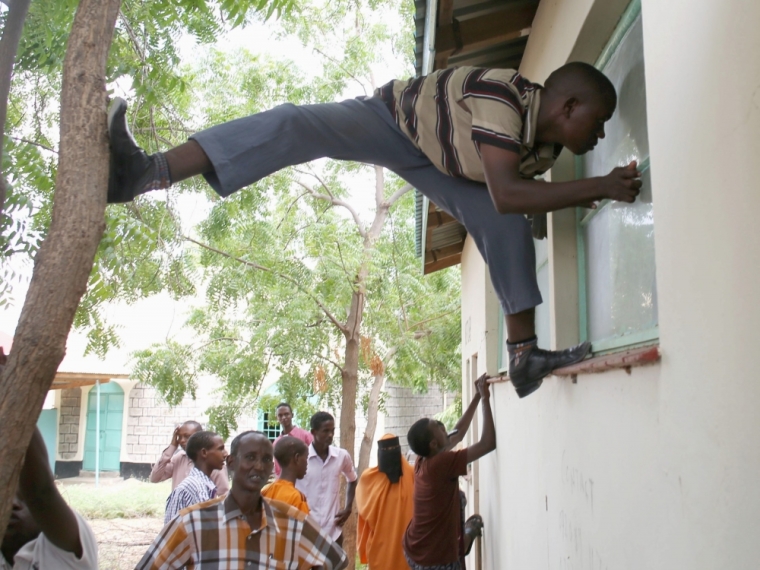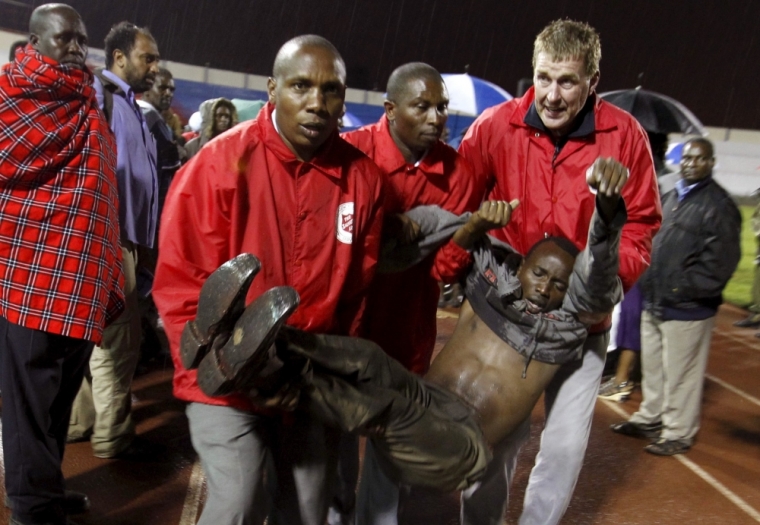 View Photos
Responding to al-Shabaab's threat of more "bloodbath" in his country following the targeted killing of Christian students at Garissa University College, Kenyan President Uhuru Kenyatta said he will "respond in the severest ways possible," although Kenyans blamed his "corrupt" administration for the attack.
In an address that was televized across the nation Saturday, Kenyatta promised his government will "respond in the severest ways possible" to the Garissa attack, in which militants from al-Shabaab killed nearly 150 students Thursday.
"We will fight terrorism to the end," The Associated Press quoted Kenyatta as saying.
Kenya's security personnel killed four terrorists 10 hours after the attacks. Their bodies were brought to Garissa Hospital Saturday for autopsies. Authorities also arrested five suspects.
The country's "security forces are pursuing the remaining accomplices. We will bring all of them to justice … We are also in active pursuit of the mastermind and have placed a reward for his capture," Kenyatta said.
The government has declared three days of national mourning.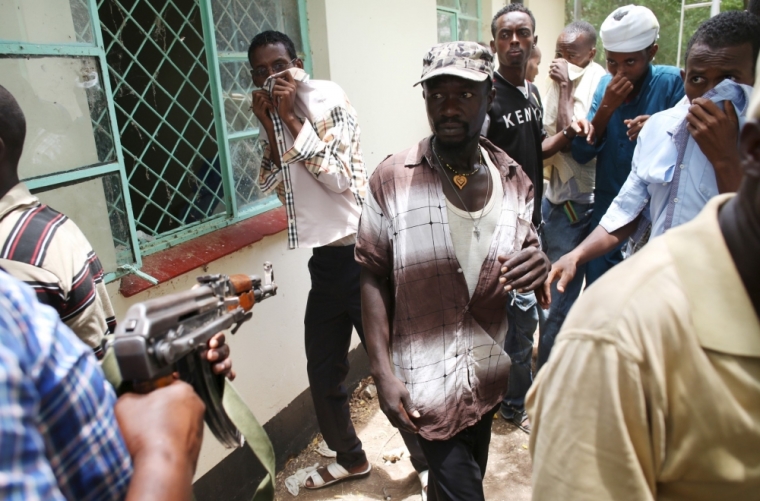 Al-Shabaab has threatened to launch more attacks. "No amount of precaution or safety measures will be able to guarantee your safety, thwart another attack or prevent another bloodbath from occurring in your cities," the group said in an emailed statement Saturday.
The al-Qaeda-affiliated group called it a long and gruesome war with Kenya, saying its cities will "run red with blood."
Meanwhile, a 19-year-old survivor of the Garissa attacks was found hiding Saturday, two days after the attack.
Cynthia Cheroitich hid in a wardrobe and covered herself with clothes. When security personnel asked her to come out, she refused, believing that they were militants.
"How do I know that you are the Kenyan police?" she asked them.
Only after one of her teachers spoke to her did she came out. "I was just praying to my God," she was quoted as saying, and added that she drank body lotion while in hiding because she was thirsty and hungry.
While Kenyatta promised to deal with the terrorism, many blame his administration for not being able to ensure the safety of the country's citizens.
"Its not that al-Shabaab is so good at what they're doing — the government just does such a terrible job that they make them look good. Al-Shabaab is probably at its weakest point since 2006," Abdullahi B. Halakhe, a Nairobi-based East Africa researcher with Amnesty International, told Time magazine.
"Entrenched corruption in the security system allows al-Shabaab to move freely in and out of Kenya and carry out such attacks with ease," added Kenyan activist Boniface Mwangi in a statement online.
Northeast Kenya shares a long border with southern Somalia, which is controlled by al-Shabaab. The border is not too far away from Garissa, where the latest attack took place.
Al-Shabaab took responsibility for the attack, saying it was to take revenge for Kenyan troops fighting its militants in Somalia.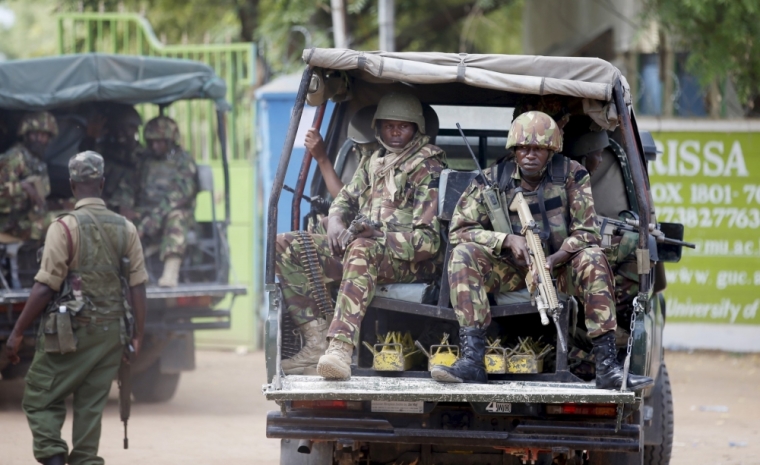 Human rights groups also allege that Kenyatta has misused the threat of terrorism to legitimize authoritarianism.
The country's northeastern parts have long been neglected by the governments, leading to a sense of marginalization. This helps groups like al-Shabaab to radicalize youth, some observers say.
More than 80 percent of the population in Kenya is Christian, while Muslims are about 11 percent, mostly concentrated in the coastal and northeast regions.
Student leaders gathered in Nairobi Friday to protest the government's failure to prevent Thursday's attack.
"We have one simple demand to relay to the government: we want the mass withdrawal of non-Muslims from the whole of the north-eastern region," Titus Matata, a student at the University of Nairobi, told the Observer. "We are not wanted there, and the government must facilitate the evacuation of all non-Muslim students at once."
It is feared that al-Shabaab might be emulating the terror group Boko Haram's strategy in Nigeria, whose northern parts have a Muslim-majority population and southern parts are mostly Christian.
"This is a very serious situation," The Guardian quoted Tom Wolf, a political scientist, as saying. "There have been media reports of collaboration in terms of training and exchanging ideas between Boko Haram and al-Shabaab, but it is essential to study the Shabaab's aims in greater detail to see what their goals are."
Wolf added, "If they move more explicitly in the direction of fighting western education and seek to advance these goals consistently in northeastern Kenya — as Boko Haram have done in Nigeria — that will obviously be very worrisome."