Kierra Sheard Exclusive: Singer Talks New Sound, Confidence, Questioning 'Sunday Best'
Kierra Sheard has a lot to celebrate with a chart-topping new album and historic position on BET's "Sunday Best," but the daughter of a renowned preacher and gospel music legend has no problem admitting her struggles.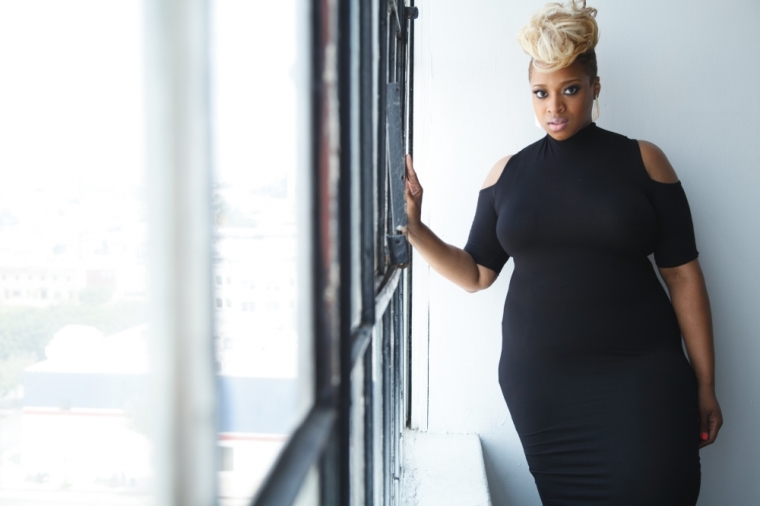 Kierra, 27, has always had a powerful voice that she has used to sing for the Lord in the choir of her father's church since the age of six. As the daughter of Grammy award winning singer Karen Clark Sheard of the gospel music group The Clark Sisters, Kierra is no stranger to the gospel music industry.
But with four albums under her belt, the daughter of Bishop J Drew Sheard decided it was time to offer the world something more than Sunday morning Praise and Worship songs. Kierra decided that her fifth album, "Graceland", would feature many of her own insecurities and issues on her walk with Christ.
"I'm really kind of spilling the beans about my spiritual walk without giving all of my business. I'm letting people into my life, letting them know that I am human," she told The Christian Post. "I'm letting people know, hey I may struggle with the same thing you do but God is working on me and it's a process. It's going to be a continual process until Jesus returns."
Kierra decided to take the advice of her father who pastors the Greater Emmanuel Church of God in Christ in Detroit. Although she is not preaching from a pulpit, Kierra has her own plans to help bring souls to Christ.
"My father always taught us as a disciple of Christ, to win people over you have to use some bait to catch fish first," she told The Christian Post. "I think the bait on this record is the tracks that you wouldn't think are gospel music if you were to listen to it by the sound of the music and the lyrics of the song."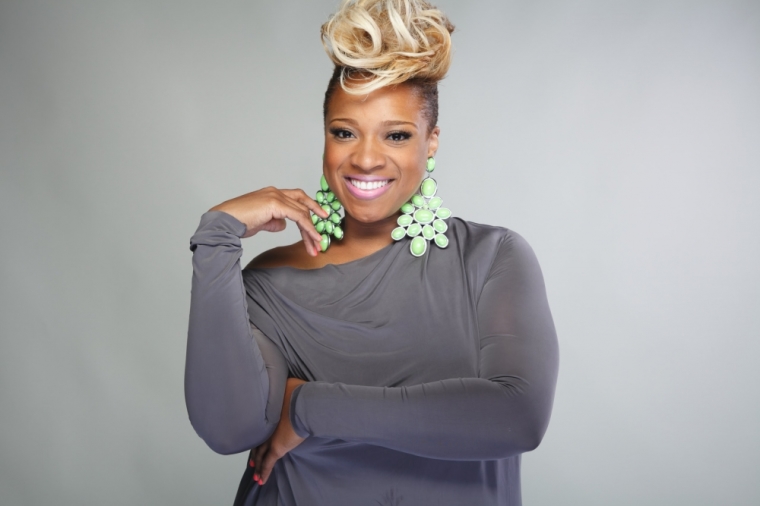 While Kierra has worked with her producer and rapper brother J. Drew Sheard II on previous records, her team helped her bring in some new sounds. She teamed up with songwriters and producers like Harmony Samuels, who has worked with Jennifer Lopez and Ariana Grande, and Diane Warren, who has worked with the likes of Beyonce and Cher.
When pressing play on "Graceland" Kierra is truly stepping out of her element with her genre blending music and personal lyrics. However, fans seem ready to embrace it as the album shot to the top of the Gospel/Christian iTunes Music Charts on the first day of its release Tuesday.
After releasing five albums and baring her flaws for the world to hear on "Graceland" it seems Kierra is finally starting to gain confidence in her abilities.
"I didn't expect it to do this great but I'm so thankful and so honored that so many people around the world trust me to enter through their ear gates and they support my ministry," she told CP. "Usually I don't perform my new music very good. But this time around I just get up, sing the songs, and I just sing with a confidence that I have not really had before."
Kierra is bringing this newfound confidence with her as the youngest judge to sit on the panel for the BET hit gospel singing competition, "Sunday Best." While the Grammy nominated singer was hesitant to be a judge, she said prayer ultimately helped her reconcile with the decision to critique people on the path to becoming the next big thing in gospel music.
"I always said I don't think I ever want to be a judge! So I thought about it because I was a little nervous about judging and being the youngest judge on the panel," she admitted to CP. "It's been a great journey because I've been able to glean from the trailblazers that are on the set and I'm just thankful to have the opportunity because I would never have said no to 'Sunday Best.'"
Kierra once questioned if she could handle sitting on the panel of judges that include gospel music legends like Pastor Donnie McClurkin and Yolanda Adams with Kirk Franklin hosting and Kim Burrell serving as the show's mentor. However, Kierra takes the job seriously and is grateful to learn from the legendary talent around her while fans tune in to BET each Sunday at 8 p.m. ET.
"I think a true trailblazer at heart is someone that's not intimidated by the generation that's coming up behind them. I think it's really cool that they can remind themselves on their own that 'hey I once traveled in the journey of this young kid on the block," she told CP. "And so every last one of them, they embrace me. They give me the knowledge that I need and I appreciate that."
Although she calls working with the judges a fun experience, Kierra believes God blessed her with the opportunity to do so for a bigger reason.
"It was somewhat of a way of God showing me 'I trust you with my people on your journey and not to beat them up with your critiques, but share your correction with love,'" she told CP. "So being able to see how so many have come on this show with the 'it factor' and a lot of them were able to walk away and be corrected. It teaches me also how to treat people that are coming up behind me."
Kierra says she is honored to not only help usher in a new wave of gospel music, but help others do the same. Instead of young Christians having to seek out other forms of music to find what they cannot in gospel, she sees the importance of bridging the gap between what many deem secular and gospel music.
"I notice that my generation, youth and young adults, a lot of us support gospel music but we also really support the other genres of music. I notice that we look to the world for a different source of creativity before we go to the church to get it," she told CP. "I've always just wanted to cater to my generation and give them what the world is always giving them. This life is only temporary, so we need things that are going to help us on our journey as far as living for Christ."
Kierra Sheard appears on BET's "Sunday Best" each Sunday at 8 p.m. ET. To purchase Kierra's new "Graceland" album, click here.