LaDainian Tomlinson Reveals Inspiration Behind Pastor Role in 'God Bless the Broken Road'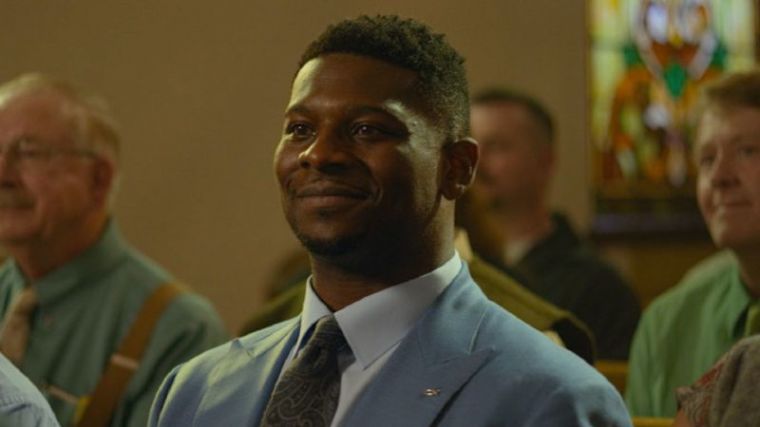 NFL Hall of Famer LaDainian Tomlinson is no stranger to adversity.
Growing up, the former Charger experienced his parent's divorce — an event that left him in a "depressed state" for several years — a fire that destroyed his childhood home, and an absentee father. Despite overwhelming obstacles, Tomlinson — known to his fans as "L.T." — persevered, fulfilling his dream of becoming a professional athlete. 
During his impressive 11-season career, Tomlinson led the NFL in rushing yards from 2001 to 2011 and set a single-season rushing touchdown record on the way to winning league MVP for the 2006 season. Today, he's recognized as one of the best running backs in NFL history.
But none of his success would have been possible, Tomlinson told The Christian Post, if it weren't for the faith, influence, and wisdom of his pastor mother.
"I was deeply influenced by my mom's faith," he told CP. "I grew up in church, and over time, my own faith grew. Nobody's road is straight, and in those difficult times, that's when we need God. We seek Him, we yearn for Him. We need that foundation, we need His guidance and presence in our lives. I thank God, because I've been through so much; my faith has been tested. But thanks to Him, I'm still standing."
The former NFL MVP draws on his experience as a pastor's kid to play Pastor Williams in the new faith-based film "God Bless the Broken Road." Pastor Williams leads a small church in Kentucky whose choir director, Amber, loses her husband during the war in Afghanistan. Facing financial ruin and mourning the death of her husband, Amber turns her anger on God, losing her faith in the process.
As Amber picks up the pieces of her broken dreams and learns to trust in God's plan for her life once again, she's supported by the church, her young daughter, and a visiting NASCAR racer who is fighting his own demons.
"This kind of story happens to a lot of people across the country," Tomlinson said. "So many of us have experienced heartbreak, hopelessness, and loss. There are so many single parents and people who have lost a spouse, whether it's through divorce or death. I hope through this film, people are inspired to realize that nothing is impossible with God."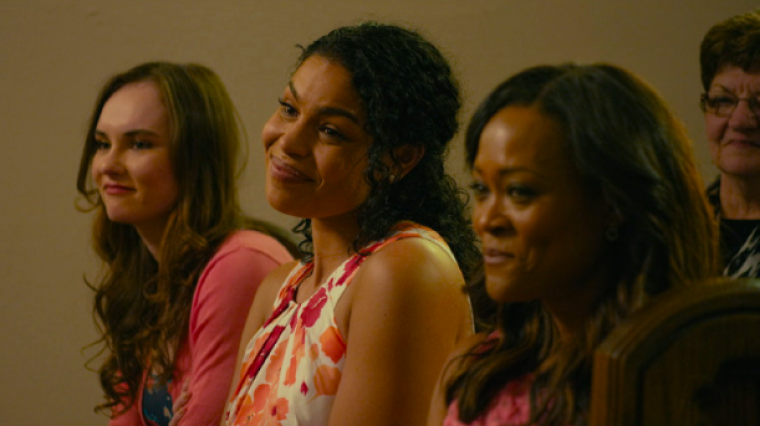 From "God's Not Dead" director Harold Cronk, "God Bless the Broken Road" drives home Psalm 24:18: "The Lord is close to the brokenhearted — and saves those who are crushed in spirit" — a verse Tomlinson said has been a theme throughout his life. 
"It's okay to have your faith shifted by circumstances, but don't lose your faith, don't lose that foundation," he emphasized. "God will take you places you never imagined were possible. When we're in our most hopeless moments, the Lord is closest to us." 
After retiring from the NFL in 2011, Tomlinson transitioned to a broadcasting career as an analyst on NFL Network — a job he said helped prepare him for his role as Pastor Williams.
"Doing football shows and being on TV has helped me be comfortable with camera angles and the bright lights," he said. Still, the former athlete admitted that acting was a "bit of a challenge" because "there are certain things you don't know until you step on set."
"It was a great experience," he told CP, adding he'll "never say never" when asked if he'll take on any more acting roles.
Whether he's playing in front of sold-out crowds or performing on the big screen, Tomlinson said his goal is to encourage the younger generation to seek out their God-given purpose.
"Believe in yourself, believe in God and obey His Word, knowing it's the right thing to do, and know that you're going to be faced with all kinds of obstacles," he advised. "In order to get through those disappointments and obstacles, you've got to lean on your foundation and know there's a higher God and higher purpose for your life."
He added, "As long as you believe that, there's nothing you can't overcome and nothing that will stop you from fulfilling your purpose."
"God Bless the Broken Road" opened September 7 and is rated PG. The film seeks to pay tribute to American service members; those behind the film have partnered with Disabled American Veterans so that part of its gross will assist them.
In addition to Tomlinson, the film stars Lindsay Pulsipher, Kim Delaney, Andrew W. Walker, Robin Givens, Jordin Sparks, and Madeline Carroll.