Marquette University Encouraging Catholic Professors to Report Gay Marriage Opposition as Form of 'Harassment'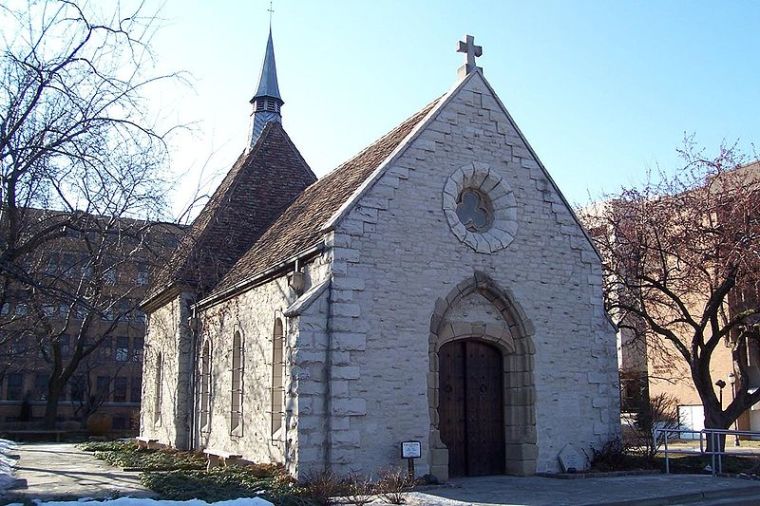 Catholic professors and other faculty members at a prominent Wisconsin Catholic university are now being trained to report any school employees who voice their opposition to same-sex marriage as a form of harassment to the university's human resources office.
Marquette University has begun requiring its employees to attend workplace anti-harassment training, where they are taught that it is imperative for them to quickly report faculty members who discuss openly their opposing view of same-sex marriage.
As the Catholic News Agency reports, Marquette's anti-harassment training includes a comic-style story presentation where a fictional character named "Harassed Hans," who overhears his co-workers, Becky and Maria, talking about their opposition to same-sex marriage all week long. Hans is split on whether or not to report his two co-workers although he is offended by the speech.
The training presentation encourages Hans to report the employees because they have affected his own personal workplace. A week later, Hans finally reports his co-workers.
"Hans is right to report Maria and Becky's conversation," the presentation's narrator asserts. "Even though Becky and Maria were only expressing their opinions and didn't mean to offend, they could still be engaging in harassment. The complainant does not need to be involved in the conversation to be offended. Hans' sexual orientation is also irrelevant; he does not need to be gay to be offended by his coworker's discussion of same-sex marriage."
The presentation explains a 2012 change in federal policy, where the Equal Employment Opportunity Commission now says that the belief that marriage should only be a union between one man and one woman is discriminatory and a form of illegal harassment. The presentation further adds that freedom of speech rights are restricted when it affects others in the workplace.
"Although employees have free speech rights under the United States Constitution, in academic and other workplaces those rights are limited when they infringe upon another person's right to work in an environment free of unlawful harassment," the presentation states.
Brian Dorrington, Marquette University communications director, told CNA that the university does require all of its employees to participate in the anti-harassment training in order to abide with the university's policy and federal law. He added that the training is designed to inform employees on the newest changes to workplace diversity laws.
Dorrington also noted that the "teaching tools do not necessarily equate to university policy."
The presentation was produced by the Texas-based Workplace Answers, which Dorrington says has also partnered with other colleges and universities, including seven Jesuit schools.
Jennifer Roback Morse, president of the Ruth Institute, a traditional marriage advocacy group, criticized the training approach and deemed it a "totalitarian" propaganda method feeding a sexual revolution to redefine marriage.
"Because it is irrational, it is necessarily totalitarian," Morse said. "Once we commit ourselves to doing the impossible, we will need to marshal a lot of government force to get the job done. It will take a lot of propaganda in order to make the impossible appear possible."
Marquette is also at the forefront of a related controversy, where a graduate student teaching an ethics class in mid-November encouraged a student to drop her class following an argument in which the teacher told the student he had no right to voice opposition to same-sex marriage in class and that his remarks were "homophobic."