McDonald's Employee Fired for Paying for Firefighters' Breakfasts, Company Refutes Claim
A McDonald's employee trying to do good for a group of first-responders has been seemingly punished for her deed by the McDonald's corporation. Heather Levia, 23, was fired for allegedly swearing at a superior, but Levia denies that claim and says she just wanted to do something good for those who served the public.
Levia served a group of firefighters and paid nearly $150 in total of her own money for the breakfast, she told WIVB News. The Salvation Army contacted the local McDonald's to see about donating food for those who responded to an emergency in the early morning.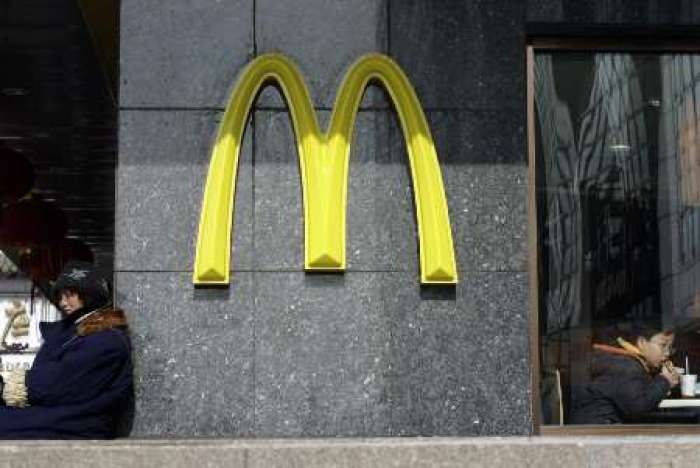 A little while later, another fire department ordered $70 worth of food, and Levia decided to see about continuing to take care of those who take care of others. She sent a text message to her boss to see if the restaurant would be willing to donate the meal to the firefighters. According to Levia, the restaurant often gives police officers free food and drink. She thought her boss would approve of the donation.
"Just because I appreciate everything they do," Levia told WIVB News.
"I told them that I didn't have the authority to make that kind of decision," Levia told the Olean Times Herald. "So I told them I'd call our corporate offices to see what we could do."
When he refused, Levia and other employees decided to pool their own money and pay for the meal. The firefighters learned of the situation and called Levia's boss to complain, saying that they felt bad that Levia "had" to pay for their meal.
"I'm heartbroken to hear that this young lady lost her job over this," Lt. Paulette Rockwell of the Salvation Army said. "I just can't believe this happened. I talked to that young lady and thought it was a wonderful thing that they would help the firefighters who were outside in the below-zero weather all night."
Levia was fired just two days later, even though none of her co-workers, who helped pay for the meals, were fired.
"I was told I was being fired for going against the wishes of McDonald's as well as having my own opinion on not donating to the firefighters. I was so caught off-guard by this," Levia told the Times Herald. "I'm very distraught that I would be fired over something like this. I was just trying to give back to the firefighters and they weren't asking for much."
The McDonald's corporation has said that they are investigating Levia's claim and trying to get to the bottom of the situation.
"My organization values the employees who serve our customers every day," owner Tom Meyers said. "Out of respect for Heather Levia it would not be appropriate for me to comment any further. Rest assured that the Meyers Organization continues to be an ardent supporter of our public servants and first responders. They are always welcome in our restaurants and we will continue to support them in the future."