Microsoft Surface Pro 5 Updates: Speculations Eye MWC 2017 Appearance, Three Processor-Based Variants
Recent speculations suggest that Microsoft's Surface Pro 5 will be unveiled during the Mobile World Congress (MWC) in Barcelona, Spain, taking place from Feb. 27 to March 2. It is also rumored to arrive with three variants having different processors.
Fans of Microsoft's competitive Surface Pro tablet line have been expecting to see or hear updates about its next product, the Surface Pro 5. If the speculations are accurate, it looks like they will only have to wait until spring to get a much-awaited preview of the device.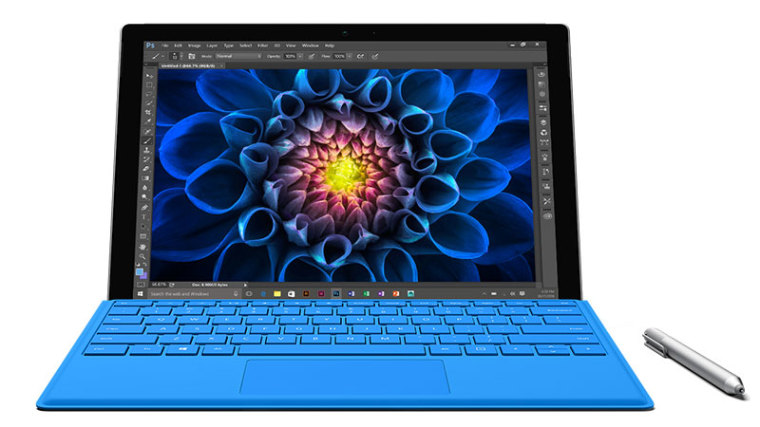 According to PC Advisor, March is the most prominent speculated time for Microsoft to unveil the Surface Pro 5. And MWC 2017 is one of the highly possible occasions for Microsoft to do it.
Other reports speculate that while all Microsoft Surface Pro 5 variants will be Kaby Lake-based, the three variants are expected to sport the dual-core Core M, Core i5 that is dual-core as well and has two threads, and the higher-end Core i7 that is quad-core and with eight threads.
Surface Pro 5 has been in the rumor mill for quite some time now that all Microsoft needs to do once they unveil the device is to confirm which ones are accurate and which ones are not.
Surface Pro 5 was also previously rumored to support a 4K display resolution after Digitimes reported it based on sources' tip. Alongside a 4K-capable Surface Pro 5, Microsoft was also rumored to introduce a new stylus that can be recharged wirelessly.
International Business Times adds that there is a possibility that the Surface Pro 5 will also support a 3D display with a frame rate of 60 frames per second. The same report suggests that Microsoft might consider ditching the super active-matrix organic light-emitting diode (AMOLED) with in-plane switching (IPS) touch panels.
However, without Microsoft's confirmation, these are best taken with a pinch of salt.