Millennials Are Having Less Sex Than Any Other Generation, Study Finds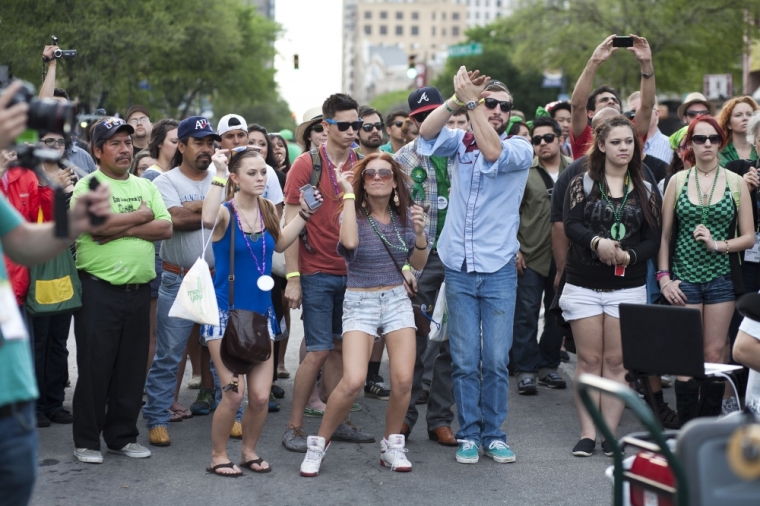 Contrary to conventional wisdom, millennials are not "hooking up" at an alarming rate; in fact, many are not having sex whatsoever, according to a study released this week.
In the study, published in the Archives of Sexual Behavior, researchers Jean M. Twenge, Ryne A. Sherman, and Brooke E. Wells found that young people born in the 1990s were "significantly more likely to have no sexual partners" than Gen Xers. When controlled for a time period and age, the only generation with a higher rate of sexual inactivity than today's 20 to 24 year olds was the one born in the 1920s.
Researchers also found that 15 percent of Americans in their early 20s who were born in the 1990s reported being sexually inactive as compared to only 6 percent of those born in the late 1960s.
"We had a hint because we had already seen that the total number of sexual partners was down. But we didn't know that abstinence would be up," Sherman said in an interview with The Daily Caller.
Why does that sound strange?
The narrative goes like this. Because of the proliferation of relationship and dating apps like Tinder and liberalized attitudes toward premarital sex and homosexuality, millennials are the most sexually active generation to date. Stories of sexual escapades and often disheartening tales of sexual assaults on college campuses further bolster this story line.
But as it turns out, actual sex is not following all the talk. One scholar believes young people today are starting to wise up.
"I think a lot of them are watching the adults around them and concluding that sex without limits is not making people happy. Parents with multiple marriages and divorces, etc.," said Ruth Institute founder Jennifer Roback Morse in a statement to The Christian Post.
Valerie Huber, president of ASCEND, a Washington, D.C.–based abstinence advocacy group, concurs.
"We know that early sexual behavior tends to set a pattern for later behavior. The fact that more and more emerging adults are avoiding sex suggests they recognize that casual sex can compromise their life goals," Huber said in an interview with CP.
This new research suggests that young people are catching a "positive and healthy vision for their futures," she added. ''It also means that we must, as a society, be more intentional on reinforcing this same healthy behavior for young, single adults."
Such data comports with earlier research regarding teen sexual habits. As CP reported on June 21, the Center for Disease Control's National Youth Risk Behavior Survey showed that not only are sexually active teens not interested in using contraceptives, but "approximately 60 percent of teenagers are waiting for sex, the highest percentage to date."
That downward trend in sexual activity is significant, Huber noted in a statement on the ASCEND website on Wednesday. "For the first time since the CDC tracked teen sexual behavior, the majority of teens of all ethnicities are not having sex."
Since approximately a third of millennials still live at home with their parents, the study highlighted their economic struggles as a reason they abstain, suggesting their place of dwelling provides fewer opportunities for sex. Yet others speculate that the millennial rationale for waiting is part of a larger value for "safety."
An article published in Psychology Today on Tuesday noted that young people — iGen as they call them — are, "at least physically, the safest generation in modern times, and possibly in history."
"Individualism (combined with economic pressures and birth control) means fewer children per family, and that means a generation brought up to be very, very careful. If that caution extends to sex, putting off sexuality might be attractive," the article states.
To read the entire study, click here.
Follow Brandon Showalter on Twitter at: https://twitter.com/BrandonMShow