MLB Great Curt Schilling: ESPN Employs 'Some of the Biggest Racists in Sports Commentating'
MLB Great Curt Schilling: ESPN Employs 'Some of the Biggest Racists in Sports Commentating'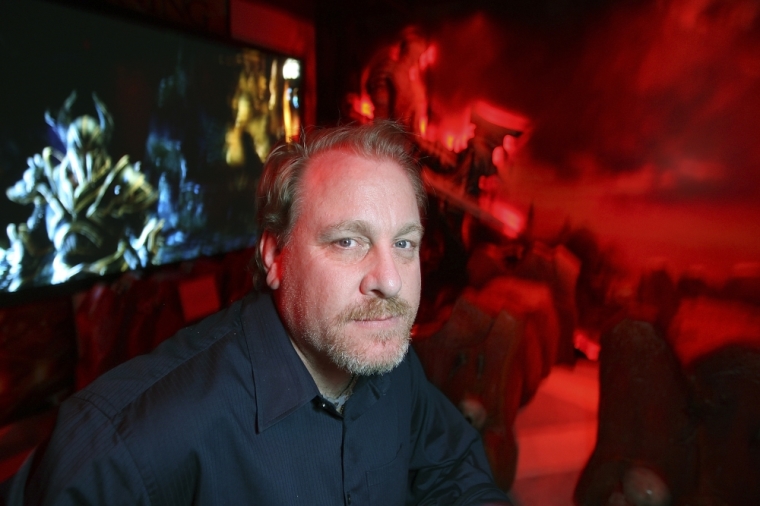 After being fired by ESPN last week for publishing his opinion in support of North Carolina's transgender law, retired Major League Baseball pitcher Curt Schilling spoke out against his former employer Wednesday, saying the network employs some of the "biggest racists" in sports commentating.
Schilling, a three-time World Series winner who was a color baseball commentator for the Disney-owned sports network, lost his job last Wednesday over a comment he posted in reply to an anti-transgender Facebook meme.
Schilling's comment stated: "A man is a man no matter what they call themselves. I don't care what they are, who they sleep with, men's room was designed for the penis, women's not so much. Now you need laws telling us differently, Pathetic!"
On Wednesday, Schilling was a guest for a "Breitbart News Patriot Forum" event for SiriusXM in New York City. During the event, the 49-year-old former Red Sox pitcher touched on how ESPN dealt with on-air personalities who made political statements.
Schilling, who was suspended by ESPN last summer for posting memes critical of radical Muslims, was told by his ESPN bosses to refrain from commenting on political issues. However, Schilling asserted in his interview that ESPN personalities are allowed to issue their political opinions publicly as long as they are siding with liberal arguments.
"It was apparent to me early on that if you wanted to go off topic as a sportsperson, you had to go off topic left or you were going to get into trouble," Schilling stated.
He added that backroom conversations at ESPN were far from politically correct.
"Some of the most racists things that I have ever heard come out of people that are on the air at ESPN," he explained. "They are some of the biggest racists in sports commentating. And, you take it for what it is. You know who they are, you know what they are."
"I liked the fact that they are open because then you know who they are, you know that they exist," Schilling added.
Although Schilling seemed to be a conservative outlier at ESPN, he stated that there were others at ESPN who silently agreed with his political beliefs.
"We had the green room in ESPN, which I kind of turned it into a locker room where everything was on the table. You could make fun of anybody's mom and all the things that go with that, like in a baseball locker room," Schilling detailed. "But I had people come up to me and go [whispering] 'Hey, I'm with ya. I'm a Republican too.' But they had to whisper. It was like a deadly serious thing. … Like religion on the table was a much easier discussion than who you voted for."