ESPN Fires MLB Great Curt Schilling Over Transgender Bathroom Facebook Comment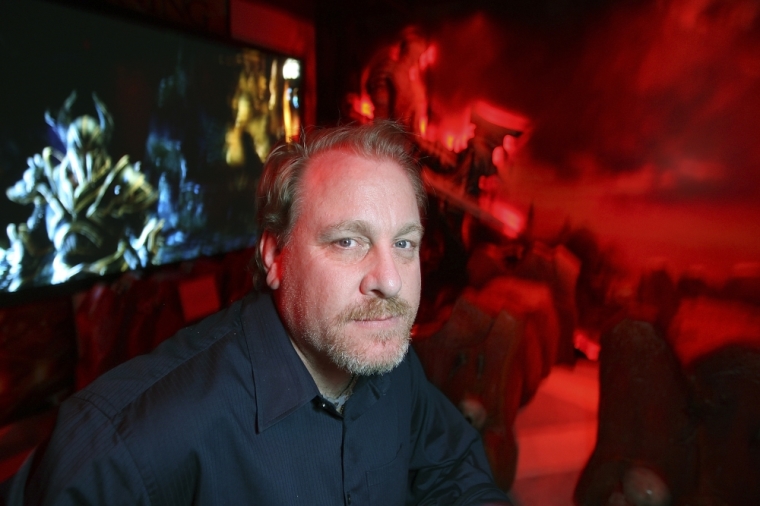 The Disney-owned sports network ESPN fired baseball analyst Curt Schilling Wednesday night after he issued stern criticism of the backlash stemming from the passage of North Carolina's transgender bathroom law on Facebook earlier in the week.
Schilling, a three-time World Series-winning pitcher and formerly one of ESPN's in-game color commentators, shared a meme on Facebook that showed a creepy-looking middle aged man wearing a blonde wig and provocative women's clothing along with a caption that reads: "Let Him In! to the restroom with your daughter, or else you are a narrow minded, unloving racist bigot who needs to die!!!"
Schilling also wrote in the comment section below the meme that reads: "A man is a man no matter what they call themselves. I don't care what they are, who they sleep with, men's room was designed for the penis, women's not so much. Now you need laws telling us differently, Pathetic!"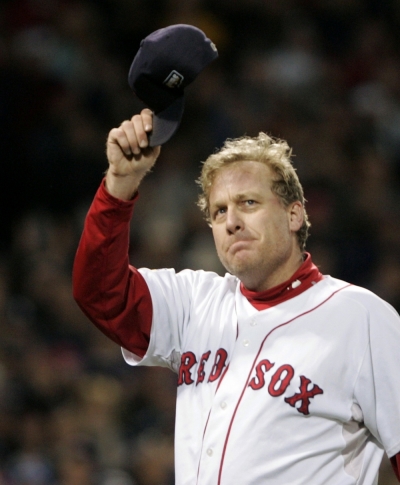 Following the post, social outrage and backlash ensued and ESPN announced that it was going to take the matter "very seriously."
Schilling wrote a message on his 38 Pitches blog Tuesday to defend his transgender post and another social media post he issued last year that compared Muslim extremists to Nazis, which got him suspended by ESPN for the rest of the MLB season.
ESPN issued a brief statement Wednesday night announcing the termination of Schilling, who they hired in 2010 and most recently did broadcasts on "Monday Night Baseball."
"ESPN is an inclusive company," the statement reads. "Curt Schilling has been advised that his conduct was unacceptable and his employment with ESPN has been terminated."
Through a spokesperson, Schilling has declined to issue a comment on his termination.
In an interview Wednesday on Boston sports talk radio station WEEI, Schilling admitted that his bosses at ESPN told him to stop commenting on political issues, but added that he felt "blindsided" by the backlash because he didn't realize bathrooms would be a political issue.
"This, I don't wanna say snuck up on me, but it did," the former Red Sox pitcher said. "My comment was as innocuous and non-aggressive as anything anybody can say. I'm still trying to figure out how all this happened."
Schilling's Facebook comment follows backlash from corporations and entertainers over a recently passed North Carolina law that prevents local governments from requiring businesses and institutions to allow people to use bathrooms and locker rooms based on their gender identity, claiming that such a law legalizes the discrimination of LGBT people.
As liberals have also decried laws passed in states like Indiana and Mississippi that are designed to give business and public servants protection from government discipline over their religious opposition to homosexuality, Heritage Foundation senior fellow Ryan Anderson issued a pointed tweet in response to ESPN's firing of Schilling.
"ESPN is free to run according to its deeply held beliefs," Anderson, the author of Truth Overruled: The Future of Marriage and Religious Freedom, wrote. "Shouldnt Catholic schools, charities & bakers be free too?"
Conservative pundit Erick Erickson wrote a blog post in response to Schilling's firing, which argued that if Schilling were to have issued a political comment in favor of the North Carolina transgender law, he would have been praised for his activism instead of fired for being too political.
"Liberals on the network do their best to pretend to be men as men, but they can only give a wink and nod to it. They have to be New York progressive men, not Middle America men who go to church on Sunday and share values with the heartland," Erickson asserted. "An ESPN commentator critical of North Carolina taking a stand would be patted on the back. Schilling, who takes the opposite view, must be fired."
Erickson also commented on the direction that ESPN is heading in as a network.
"ESPN has on its payroll men who have hit women, but offending the BLT&G community is too much for the network," Erickson wrote. "On top of that, the ESPN commentators are moving more and more left. It is no longer enough to discuss the sports and game, but ESPN must also politicize the sports and talk about progressive culture in the sports. Gay athletes are sought out to be championed. Feminist men are heroes."