Cirque du Soleil Cancels 15 North Carolina Tour Dates Over State's Transgender Bathroom Law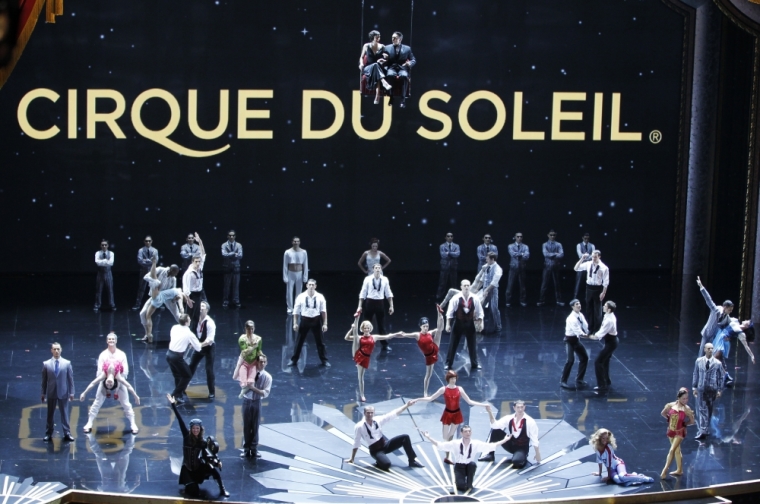 The circus entertainment company Cirque du Soleil is cancelling upcoming tour dates in North Carolina as a way of protesting the state's recently passed transgender law.
Cirque du Soleil joined a growing list of companies and entertainers that are boycotting the state of North Carolina after announcing last Friday that it is no longer going to perform three scheduled tour stops within the state.
The traveling circus was scheduled to perform in Greensboro on April 20 through April 24, in Raleigh June 22 through June 26, and in Charlotte on July 6 through July 10. The company, however, strongly objects to a North Carolina law passed last month that bans local governments from passing transgender bathroom ordinances that would allow men who identify as female to use women's restrooms and vice versa.
"Cirque du Soleil strongly believes in diversity and equality for every individual and is opposed to discrimination in any form," the company argued in a statement. "The new HB2 legislation passed in North Carolina is an important regression to ensuring human rights for all."
The company claims that by boycotting the state, it is acting "as change agents to reach our ultimate goal of making a better world with our actions and our productions."
"Cirque du Soleil believes in equality for all. It is a principle that guides us with both our employees and our customers," the statement adds.
Although the company felt the need to cancel shows in North Carolina because of the state's transgender laws, Breitbart reports that the company has not yet canceled shows planned for Dubai and the United Arab Emirates where same-sex marriage, gender reassignment surgery, same-sex adoption, and openly gay and lesbian military service are all outlawed and punishable by death or imprisonment.
The circus performances are not the first events to have been cancelled because of the state's transgender law, which simply prevents local governments from coercing businesses to allow men and women into bathrooms and locker rooms designated for the opposite sex.
Rock star Bruce Springsteen cancelled a concert in Greensboro that was scheduled for April 10, while former Beatles drummer Ringo Starr announced last week that he is cancelling a June show in Cary, North Carolina.
PayPal and Deutsche Bank have also announced that they are nixing plans to expand their businesses to the state.
With all the corporate and entertainment backlash in response to the transgender law, North Carolina Gov. Pat McCrory defended the law during an appearance on NBC's "Meet the Press" on Sunday.
McCrory told host Chuck Todd that the issue of transgender bathroom usage is one that must be discussed with "dialogue," not intimidation and bullying.
"We have to have more dialogue — not threats," McCrory said "The Human Rights Council. My gosh, they're more powerful than the [National Rifle Association]. … But they are putting on a lot of pressure, instead of having good dialogue."
McCrory added that the corporate backlash to the law is an indication of how out of touch corporations are with the concerns of average North Carolina residents.
"You know, I was in Hamlet, North Carolina, a small town that can be any town in the United States of America. I walked into a buffet restaurant, African-American buffet restaurant, and the people just welcomed me with open arms and said, 'Thanks for protecting us.' I got back in my car, and I got a call from someone in corporate America going, 'Man, you've got to change this. We're getting killed,'" McCrory explained. "And it showed me the disconnect we had between the corporate suites and Main Street on a very complex subject and a very personal subject regarding government policy of all things which didn't exist before this group brought it up."