Beatles Great Ringo Starr Cancels North Carolina Concert Over State's Transgender Bathroom Law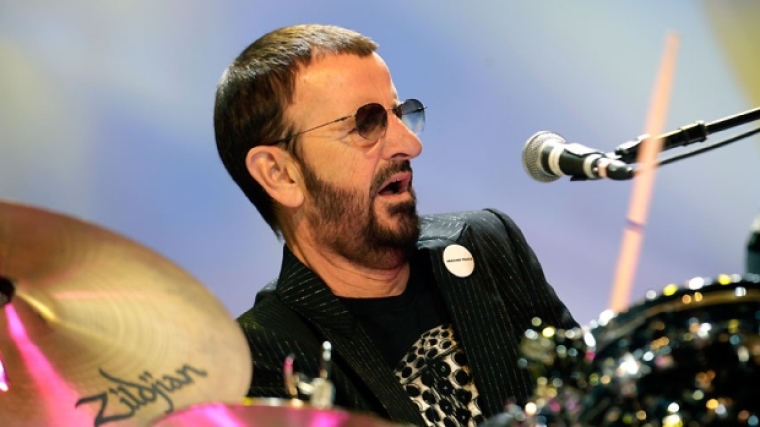 Legendary Beatles drummer Ringo Starr announced that he's cancelling an upcoming concert in North Carolina to protest the state's recently passed transgender bathroom law.
The 75-year-old Starr, whose real name is Richard Starkey, was scheduled to perform with his All Starr Band in Cary, North Carolina, in June but announced in a statement Wednesday that he will no longer perform in order to support those "fighting against the bigotry of HB2."
"I'm sorry to disappoint my fans in the area, but we need to take a stand against this hatred," Starr said in a statement. "How sad that they feel that this group of people cannot be defended."
Starr becomes the second major rock star in the last week to cancel a performance in North Carolina in opposition to the state's transgender law, after Bruce Springsteen canceled his show last Sunday in Greensboro because of his objection to the law.
Instead of canceling her show, Cyndi Lauper said in a statement that she will turn her upcoming concert in Raleigh into an "entire day to build public support to repeal HB2."
"I will be donating all of the profits from the show to Equality North Carolina's efforts to repeal HB2 and I am proud of my manager and agent for joining me in this effort by donating their commissions from the show to this vital effort," Lauper stated. "I look forward to coming to North Carolina and standing up for equality and fairness."
At least two major companies have taken a political stance against the North Carolina law and cancelled plans to expand their businesses to the state.
Last week, PayPal announced that it would nix plans to build a new 400-job operations center in Charlotte, while Deutsche Bank announced Tuesday that it will suspend its plans to expand to the state.
Although Starr, Lauper, Springsteen and other opponents of the North Carolina law claim that it allows for the legal discrimination of lesbians, gays and transgender individuals, the law only prohibits local and city governments from passing laws that force places of public accommodations to allow biological men into women's bathrooms and vice versa.
Earlier this week, North Carolina Gov. Pat McCrory issued an executive order that clarified the law and gave protections to the LGBT community.
"After listening to people's feedback for the past several weeks on this issue, I have come to the conclusion that there is a great deal of misinformation, misinterpretation, confusion, a lot of passion and frankly, selective outrage and hypocrisy, especially against the great state of North Carolina," McCrory said in a video statement. "Based upon this feedback, I am taking action to affirm and improve the state's commitment to privacy and equality."
McCrory's order maintains gender-specific restrooms and changing facilities in government and school buildings in North Carolina. It also clarifies that private businesses and other institutions of public accommodation have the right to set their own bathroom and changing room policies.
The order also expands the state's employment non-discrimination policy to cover sexual orientation and gender identity. It also calls for legislation to give gays, lesbians and transgender people the right to sue in court for discrimination.
However, LGBT activists are still not pleased and are continuing to call for a full repeal of the law.
"Gov. McCrory's actions today are a poor effort to save face after his sweeping attacks on the LGBT community," Sarah Preston, the acting executive director of the American Civil Liberties Union of North Carolina, said in a statement. "With this executive order, LGBT individuals still lack legal protections from discrimination, and transgender people are still explicitly targeted by being forced to use the wrong restroom."
In a statement Wednesday, Family Research Council President Tony Perkins called the ACLU's response to the executive order an indication that the Left has "no interest in a 'live and let live' policy, and could care less about the commonsense privacy concerns of parents and families."
"Instead of supporting a common sense approach to bathroom policies, the ACLU and their allies' objections show they will stop at nothing short of forcing people to accept their radical agenda," Perkins asserted. "All people deserve human dignity and respect, but that doesn't mean the government should force people to violate their deeply-held views on sexuality or their expectation of privacy in shared restrooms."
Earlier this week, Heritage Foundation senior fellow and conservative author Ryan Anderson outlined three major hypocrisies behind the Left's opposition to the law passed in North Carolina and a religious liberty law passed in Mississippi.
Anderson called out Springsteen and rock star Bryan Adams, who canceled a show in Mississippi, for their hypocrisy.
"Take the cases of Bruce Springsteen and Bryan Adams. They said their consciences require them to deny their artistic gifts and talents to citizens of states that have enacted policy they disagreed with. And, of course, they have that right," Anderson wrote. "So Springsteen and Adams are exercising their freedom of conscience by boycotting states that sought to protect the consciences of adoption agencies, religious schools, bakers, and florists. Do they not see the hypocrisy?"