North Carolina Governor Issues Order Clarifying Transgender Bathroom Ordinance Law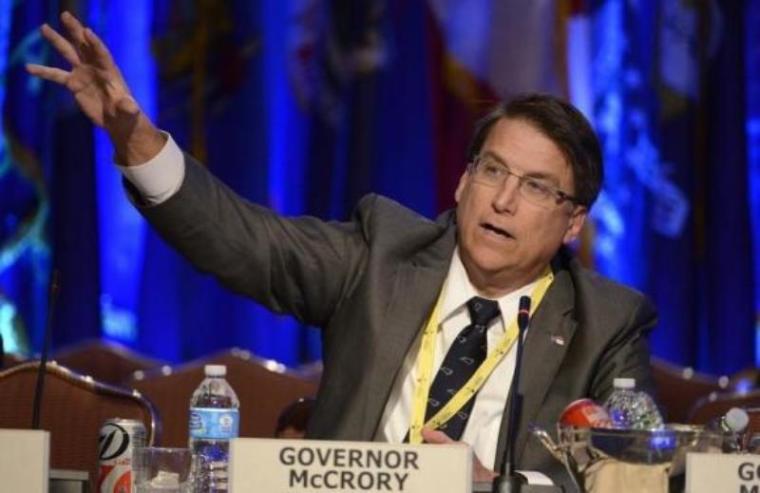 North Carolina Governor Pat McCrory signed an executive order clarifying the states controversial new law banning transgender bathroom ordinances.
Gov. McCrory's Executive Order 93 came in response to the backlash to House Bill 2, especially the decision Tuesday by the Deutsche Bank to freeze 250 jobs.
"I have come to the conclusion that there is a great deal of misinformation, misinterpretation, confusion, a lot of passion and frankly, selective outrage and hypocrisy, especially against the great state of North Carolina," stated McCrory.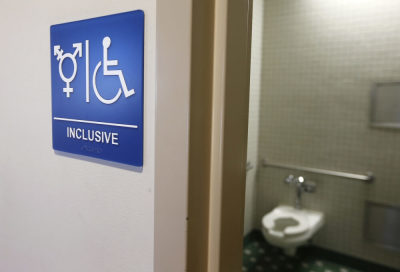 "Based upon this feedback, I am taking action to affirm and improve the state's commitment to privacy and equality."
Executive Order 93 describes North Carolina as having a "rich legacy of inclusiveness, diversity, and hospitality" and that discrimination is still unacceptable in the Tar Heel State.
"North Carolina law allows private businesses and nonprofit employers to establish their own non-discrimination employment policies," reads EO 93 in part.
"State agencies and local governments are allowed to make reasonable accommodations in restrooms, locker rooms and shower facilities due to special individual circumstances."
The order maintains that "our citizens have basic common-sense expectations of privacy in our restrooms, locker rooms and shower facilities for children, women and men" and that "North Carolina maintains these facilities on the basis of biological sex."
Last month, North Carolina passed HB 2, or the "Public Facilities Privacy & Security Act," in response to the city of Charlotte passing an ordinance allowing people to use the bathroom of their choice rather than the basis of biological sex.
The new law has garnered much controversy, with several companies boycotting the state and New York Governor Andrew Cuomo banning non-essential state travel to North Carolina.
Not long after its passage, the American Civil Liberties Union and a few LGBT groups filed a lawsuit against North Carolina.
"This lawsuit challenges a sweeping North Carolina law, House Bill 2 ('H.B. 2'), which bans transgender people from accessing restrooms and other facilities consistent with their gender identity and blocks local governments from protecting lesbian, gay, bisexual, and transgender ('LGBT') people against discrimination in a wide variety of settings," read the suit's introduction.
Regarding Executive Order 93, Family Research Council President Tony Perkins said in a statement that McCrory's "executive order does not change the law he just signed to prevent local governments from forcing people to violate their beliefs about sexuality and expectations of privacy."
"Instead of supporting a common sense approach to bathroom policies, the ACLU and their allies' objections show they will stop at nothing short of forcing people to accept their radical agenda," stated Perkins.
"All people deserve human dignity and respect, but that doesn't mean the government should force people to violate their deeply-held views on sexuality or their expectation of privacy in shared restrooms."