New York Governor Bans Non-Essential State Travel to Mississippi Over Religious Liberty Law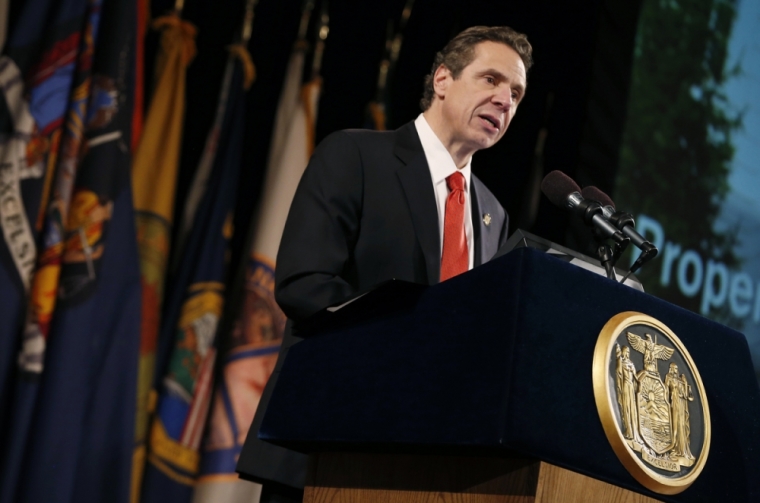 New York Governor Andrew Cuomo signed an executive order banning non-essential state travel to Mississippi over the state's recently signed law offering legal protection to individuals and businesses opposed to gay marriage.
The executive order came in response of Mississippi Governor Phil Bryant signing House Bill 1523 into law on Tuesday morning.
"… it is the policy of the state of New York to promote fairness, protect the welfare of the citizens of the state of New York, and combat discrimination," reads the order in part.
"All agencies, departments, boards, authorities and commissions [will] review all requests for state funded or state sponsored travel to the state of Mississippi so long as there is law in effect there that permits and enshrines discrimination against LGBT citizens and unmarried individuals …"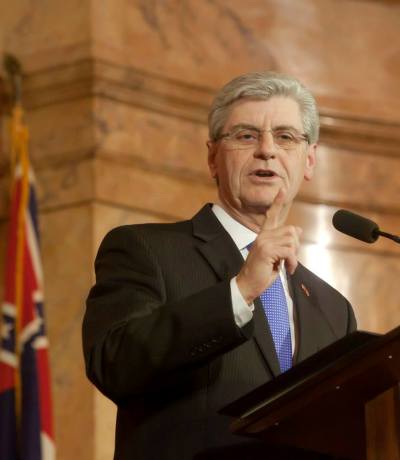 Governor Cuomo signed the order Tuesday, saying in a statement that he believed the law to be discriminatory against the LGBT community.
"Discrimination is not a New York value. We believe our diversity is our greatest strength, and we will continue to reject the politics of division and exclusion," argued Cuomo.
"This Mississippi law is a sad, hateful injustice against the LGBT community, and I will not allow any non-essential official travel to that state until it is repealed."
Known called the "Protecting Freedom of Conscience from Government Discrimination Act", HB 1523 prohibits the state from compelling businesses and individuals from supporting or servicing gay weddings.
Introduced earlier this year, HB 1523 mandates that the government cannot punish any person, church, or business for refusing to perform or support a gay marriage.
"The sincerely held religious beliefs or moral convictions protected by this act are the belief or conviction that: (a) Marriage is or should be recognized as the union of one man and one woman; (b) Sexual relations are properly reserved to such a marriage; and (c) Male (man) or female (woman) refer to an individual's immutable biological sex as objectively determined by anatomy and genetics at time of birth," reads HB 1523 in part.
HB 1523 had strong support in the legislature, with the bill passing 80-39 in the House of Representatives and in the Senate with a vote of 32-17.
Upon signing HB 1523 into law, Governor Bryant stated that the bill "merely reinforces the rights which currently exist to the exercise of religious freedom as stated in the First Amendment to the U.S. Constitution."
"This bill does not limit any constitutionally protected rights or actions of any citizen of this state under federal or state laws," argued Bryant.
"It does not attempt to challenge federal laws, even those which are in conflict with the Mississippi Constitution, as the Legislature recognizes the prominence of federal law in such limited circumstances."
This is not the first state that Cuomo has banned non-essential state travel. Recently the New York Governor issued a similar executive order against North Carolina for its recently passed law barring transgender bathroom ordinances.
In an op-ed for National Review, Jane Clark Scharl argued that liberals are misrepresenting what the bill actually does.
"For most businesses, the law won't make any difference at all," she wrote. "It doesn't allow religious restaurant owners not to serve a gay man a sandwich because of their convictions. It doesn't let religious booksellers refuse to sell a book to a lesbian.
"It does, however, protect the religious freedom of certain business-owners who provide wedding-related services, without in any way infringing upon the right to same-sex marriage. A Christian cake baker cannot, under this law, refuse to sell a cake to an LGBTQ individual. He can, however, refuse to express a message that violates his beliefs — so he can choose not to craft a custom wedding cake for a same-sex wedding. To force him to do so would be to compel speech."