NY Governor Bars State Travel to North Carolina Over Transgender Bathroom Ordinance Ban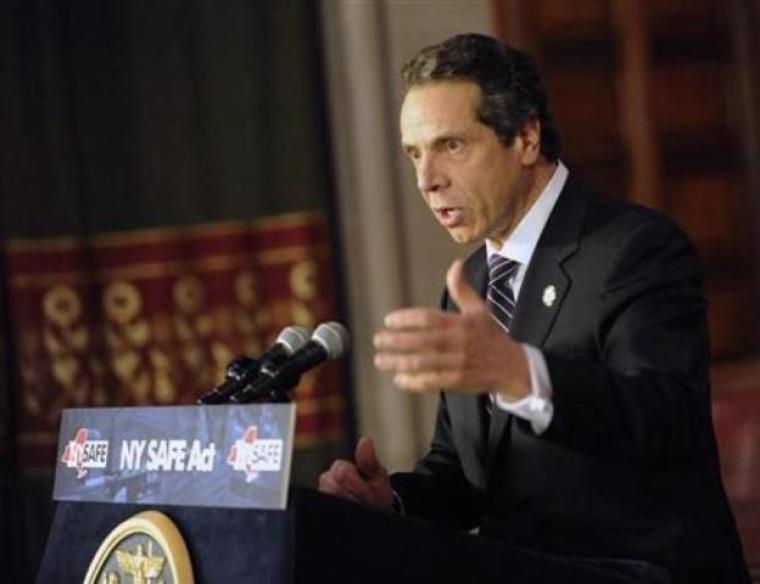 New York's governor signed an executive order banning all "non-essential state travel" to North Carolina over the state's recent passage of a bill barring transgender bathroom ordinances.
Governor Andrew Cuomo signed the executive order Monday, which argued that "in a free society the equal rights of all citizens, including LGBT citizens, must be protected and cherished."
"All agencies, departments, boards, authorities and commissions [will] review all requests for state funded or state sponsored travel to the state of North Carolina so long as there is law in effect there that creates the grounds for discrimination against LGBT citizens," continued the order.
"New York State's ban on publicly funded travel shall take effect immediately and shall continue until such law is repealed."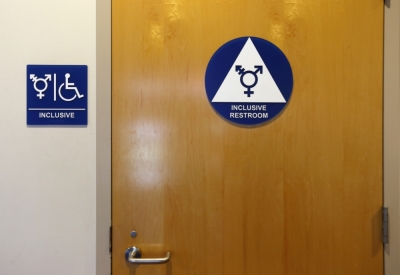 In a statement, Governor Cuomo noted New York's history of support for gay rights and also that previously he had enacted a ban on state travel to Indiana during their debate over a state Religious Freedom Restoration Act law.
"From Stonewall to marriage equality, our state has been a beacon of hope and equality for the LGBT community, and we will not stand idly by as misguided legislation replicates the discrimination of the past," stated Cuomo.
"As long as there is a law in North Carolina that creates the grounds for discrimination against LGBT people, I am barring non-essential state travel to that state."
Earlier this month North Carolina's legislature passed House Bill 2, also known as the "Public Facilities Privacy & Security Act."
Passed overwhelmingly by both houses of the legislature and signed into law by Governor Pat McCrory, the bill effectively struck down a Charlotte city ordinance that among other things allowed for people to use the public restroom of their choice.
North Carolina House Speaker Tim Moore stated that HB 2 was centered on the concerns many held about how privacy would be affected by ordinances like Charlotte's.
"The way the ordinance was written by City Council in Charlotte, it would have allowed a man to go into a bathroom, locker or any changing facility, where women are — even if he was a man," stated Moore.
"We were concerned. Obviously there is the security risk of a sexual predator, but there is the issue of privacy."
In response to HB 2's passage, the American Civil Liberties Union and a few LGBT groups filed a lawsuit against North Carolina.
"This lawsuit challenges a sweeping North Carolina law, House Bill 2 ('H.B. 2'), which bans transgender people from accessing restrooms and other facilities consistent with their gender identity and blocks local governments from protecting lesbian, gay, bisexual, and transgender ('LGBT') people against discrimination in a wide variety of settings," read the suit's introduction.
Regarding the bill, Governor McCrory recently released a "Myths vs. Facts" page on his website defending the merits of HB 2.
"Businesses are not limited by this bill. Private individuals, companies and universities can adopt new or keep existing nondiscrimination policies," stated the page.
"In fact, for the first time in state history, this law establishes a statewide anti-discrimination policy in North Carolina which is tougher than the federal government's. This also means that the law in North Carolina is not different when you go city to city."
In the defense of HB 2, McCrory's page also argued that contrary to what the critics say, the new law does not fully prohibit transgender individuals from using the bathroom of their new gender.
"This law simply says people must use the bathroom of the sex listed on their birth certificate. Anyone who has undergone a sex change can change their sex on their birth certificate," continued the page.
Ryan T. Anderson of the Heritage Foundation also defended HB 2, adding that it "continues the bathroom policy America has always had."
"Why do we have sex-specific bathrooms and locker rooms in the first place? It's because of biology, not because of 'gender identity'," wrote Anderson.
"Separate facilities reflect the fact that men and women have bodily differences; they are designed to protect privacy related to our bodies."