Los Angeles 'Transgender Advisory Council' Could Harm Religious Freedom, Focus on the Family Says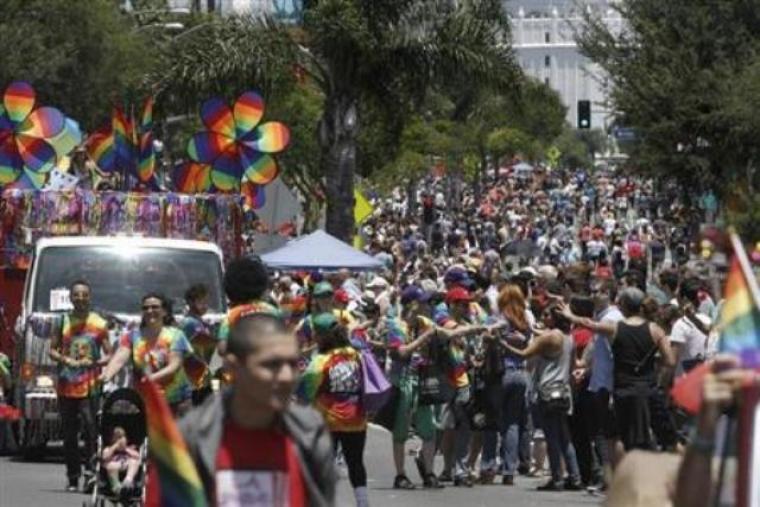 Focus on the Family warned that Los Angeles' new "Transgender Advisory Council" could harm religious freedom.
Mayor Eric Garcetti announced Tuesday at a press conference that the newly created nine-member council will advise city officials on various issues pertaining to the transgender community.
"Today, the City of Los Angeles sends a clear message to transgender Angelenos: your voices matter and your experiences count," stated Mayor Garcetti.
"The nine members of our Transgender Advisory Council will bring a new and important perspective to City Hall that will help empower trans Angelenos to lead stigma-free, productive, and meaningful lives."
While Los Angeles city officials celebrate the creation of the new council, some, including Focus on the Family, have expressed concern over the move.
Jeff Johnston, Issues Analyst at Focus on the Family, told The Christian Post in a statement that a council like this could lead to curbs on religious liberty.
"In creating this Transgender Advisory Council, the Mayor of Los Angeles and the city's Human Relation Commission are setting the city on a course where fundamental human rights will be cast aside for the sake of furthering transgender ideology," stated Johnston.
"In recent years, there has been a strong push at all levels of government to give special privileges based on 'gender identity and expression,' and these special privileges often conflict with basic individual rights to privacy, safety and religious freedom."
Members for the Transgender Advisory Council were selected via a blind application process that was approved by the Human Relations Commission.
Los Angeles City Councilmember Mitch O'Farrell said in a statement at the press conference that the effort was tied to the California city's overall efforts to improve conditions to minorities.
"I am proud of the work we are doing to improve race and gender relations, and this new advisory council will help direct discussion at every level of city government," said O'Farrell.
"Those in the transgender community are among the most misunderstood and marginalized in all of society, and as their brother in the effort to elevate issues of fairness and equality for everyone, it is important that no community is left behind in the city of Angels."
This is not the first time that Los Angeles has looked to have greater outreach to the transgender community. For example, the city's Police Department had a "working group" comprised of officers and transgender organizations to see about better cooperation between the department and the community.
"One of the gaps we have with our transgender community is their lack of trust overall," said LAPD Assistant Chief Sandy Jo MacArthur in 2014.
"There's still a lot of mistrust — if they call the police, will the police be responding? Will they be treated with respect? Will [officers] be recognizing certain types of crimes, such as hate crimes?"