NY College Makes Campus Bathrooms Gender Neutral, Gets Rid of 'Men,' 'Women' Signs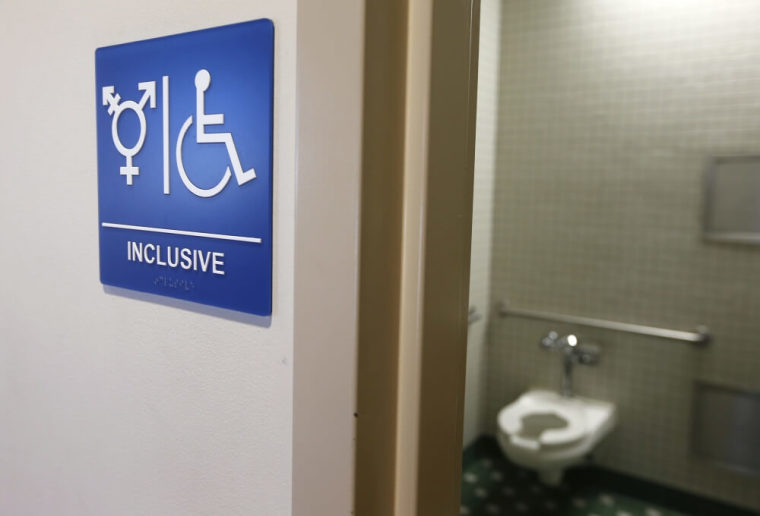 A small college in New York City has announced that it will remove all gender identification signage from bathrooms across its campus in a move designed to get rid of "gendered spaces."
Cooper Union, an arts and engineering college in Manhattan that has an enrollment of less than 1,000, has decided to rid its school of signs denoting men's and women's bathrooms and instead place signs reading "restroom with urinals and stalls" and "restroom with only stalls."
The school's acting President Bill Mea announced in a March 18 email sent to the campus community that he has decided to not only remove gender identification from "any spaces" on campus but also open up all single-occupancy bathrooms for everyone to use.
Mea's decision comes after a group of student activists decided to remove gender signage from the men's and women's bathrooms in the campus' oldest building, the Foundation Building, and replaced them with labels such as "degendered."
"This goes beyond my original proposal, but it reflects where I believe Cooper Union needs to stand. We have always been ahead of our time and we must continue being leaders on issues of social justice," Mea stated in his email. "We, who are in positions of power, have the obligation to not only stand with those without power, but to stand in front of them, clearing a path for them to walk. I cannot change the outside world and how it treats transgender and gender non-conforming people but I can change the Cooper Union environment to help everyone feel safe when they are inside our buildings."
Mea stated that the day-to-day use of men using one restroom and women using the other will not likely change, explaining that the school "tested this premise" for the past few months in the Foundation Building after the students removed the gender signs.
"I chose not to put the names back on the restrooms in order to see how we all reacted," Mea wrote. "From what I have observed, most of us just continued using the facilities most familiar to us and visitors figured things fairly quickly."
Even prior to the students removing the bathroom signs in the Foundation Building, a push by transgender students calling for "degendered" campus bathrooms began about two years ago on Cooper Union's campus.
According to Inside Higher Ed, Cooper Union appears to be the first college to make all the bathrooms across campus gender neutral.
"No college that we are aware of has made every campus restroom in academic buildings gender inclusive; however, many much larger campuses have been adding gender-inclusive options in academic buildings for well over a decade now," Shane Windmeyer, director of the LGBT group Campus Pride, told Inside Higher Ed.
"It is a significant move and one that sends a timely message within higher education. It doesn't just get better. We have to do better and Cooper Union just did that."
A number of alumni of the school, criticized the school for making the decision on the the official Cooper Union Alumni Association Facebook page, while others praised the decision.
"How freaking SAD this is!" exclaimed alumnus Eric Kaspriskie. "I am appalled at my Alma Mater. They should focus on restoring Peter Cooper's vision of Free Education instead of this crap."Cooper Union grad Tam Duong commented, saying "This college is heading straight to the toilet."
Cooper Union graduate Leslie Zelamsky was more supportive of the move, however.
"So proud to be an alum!" Zelamsky wrote. "Wonderful decision."
Conservative Christian columnist and radio host Michael Brown was critical of the move and labeled it one of his "5 Signs America Has Gone Totally Nuts."