3 Major Hypocrisies Behind Liberal Outrage Over Religious Liberty Laws, According to Ryan Anderson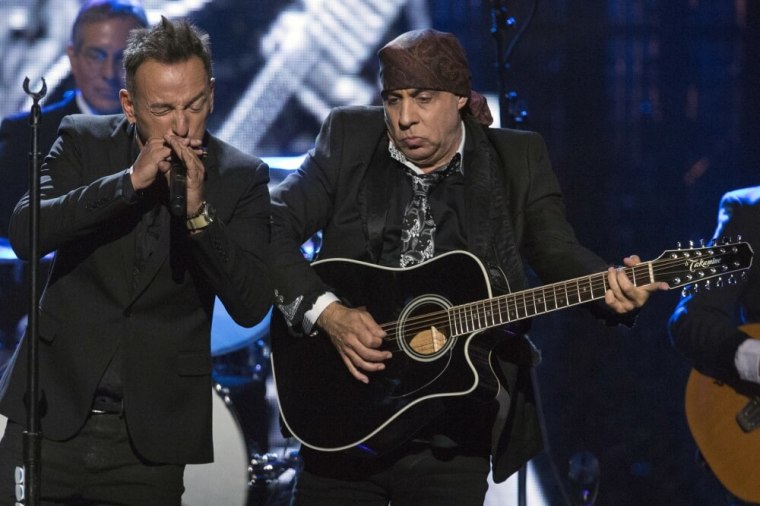 Conservative author Ryan Anderson has outlined three major hypocrisies found in the Left's outrage and over religious liberty laws recently passed in the states of North Carolina and Mississippi.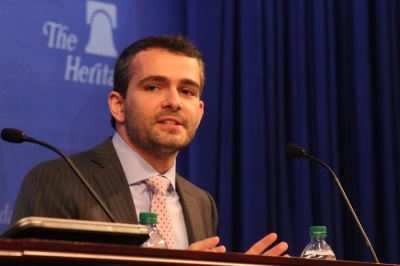 Anderson, a senior fellow at the Heritage Foundation and author of the book Truth Overruled: The Future of Marriage and Religious Liberty, wrote a Monday op-ed for The Daily Signal criticizing liberal entertainers, businesses and governors who claim that the laws outright legalize discrimination against the LGBT community and are now trying to use their influence to coerce the states to repeal the laws.
"At issue are a Mississippi law that narrowly and carefully protects the rights of religious charities, small businesses, and select public servants and a North Carolina law that reasonably protects privacy and safety in public restrooms, while leaving private institutions free to set their own bathroom policies. These laws, apparently, are now unacceptable to some voices on the left," Anderson wrote. "But are they really? The hypocrisy in their opposition suggests otherwise."
The first hypocrisy that Anderson notes is the fact that liberals don't like "big money and big business" being involved in politics "unless they support the left."
After the online payment company PayPal announced last week that it was going to nix a plan to build an operations center in Charlotte because of its objection to North Carolina's transgender bathroom law, Deutsche Bank announced Tuesday that it will freeze its North Carolina expansion plan because of the law.
"Liberals decry the influence of big business and big money in politics. They denounce, as a direct threat to democracy, the ability of corporations to engage in issue advocacy. They argue that politicians must answer to the people, not the highest corporate bidder," Anderson explained. "Or at least that's what they used to say. Liberals are now cheering Apple, PayPal, Salesforce, and countless other giant corporations threatening legislators and governors with boycotts if they pass popular laws that the left disapproves of."
Anderson added that businesses' attempt at coercion is a form of "cultural cronyism."
"Many of us think that what these corporate giants are doing is bad for representative democracy and self-government. But they have a right to do it," Anderson stated. "And yet, they want to deny the rights of bakers, florists, photographers, adoption agencies, and marriage counselors who only want the same liberty to follow their conscience."
For the second hypocrisy, Anderson points to liberal rock stars who in their "good conscience" refuse to perform in states that have passed a law that effectively give others the ability to act in accordance with their consciences without the fear of government backlash.
After Bruce Springsteen canceled his concert in Greensboro, North Carolina on Sunday because of the state's transgender law, Bryan Adams announced Monday that he will not be playing his Thursday concert in Biloxi, Mississippi because he can not "in good conscience" perform "in a state where certain people are being denied their civil rights due to their sexual orientation."
"Take the cases of Bruce Springsteen and Bryan Adams. They said their consciences require them to deny their artistic gifts and talents to citizens of states that have enacted policy they disagreed with. And, of course, they have that right," Anderson wrote. "So Springsteen and Adams are exercising their freedom of conscience by boycotting states that sought to protect the consciences of adoption agencies, religious schools, bakers, and florists. Do they not see the hypocrisy?"
Although many businesses and other state governments claim that they are boycotting North Carolina and Mississippi because they feel the states are violating civil rights, Anderson points out that many of these companies and governors have no problem conducting business in countries that are among the worst violators of human rights in the world.
"After New York Governor Andrew Cuomo issued a travel ban for state employees to North Carolina, Gov. [Pat] McCrory asked how it was consistent with Gov. Cuomo's trip to Cuba — with state business leaders — to promote trade with that country," Anderson wrote. "Is Cuba better on human rights than North Carolina? Or is Cuomo being a bit hypocritical?"
Lastly, Anderson pointed out the hypocrisy in PayPal's statement that explained that North Carolina's law conflicts with 'PayPal's deepest values and our strong belief that every person has the right to be treated equally, and with dignity and respect."
"Then PayPal might want to explain why its international headquarters are in Singapore, where people engaged in private consensual same-sex acts can face two years in jail," Anderson stated. "It might also want to explain why it announced in 2012 that it would open offices in the United Arab Emirates (UAE). While North Carolina placed some common sense limits on public bathrooms, the UAE reportedly jails gay and transgender people."
Franklin Graham, president of the Billy Graham Evangelistic Association, similarly called PayPal "hypocrite of the year" for its opposition to North Carolina's law. PayPal does business is 25 countries where homosexual acts are illegal, he noted.
And in an op-ed for The Christian Post, theologian Michael Brown called PayPal's actions "extraordinary hypocrisy." The new law put back in place the policies that were in effect when PayPal first decided to open its new office, Brown pointed out.
"If the current law, which is identical with previous statutes, is so bad, why was PayPal so eager to do business in Charlotte before? Why is today different than one year ago? And who was stopping PayPal from setting up whatever standards it wanted in its own buildings and among its own employees?" he wrote.