A Compassionate Solution for Transgender Bathroom Controversy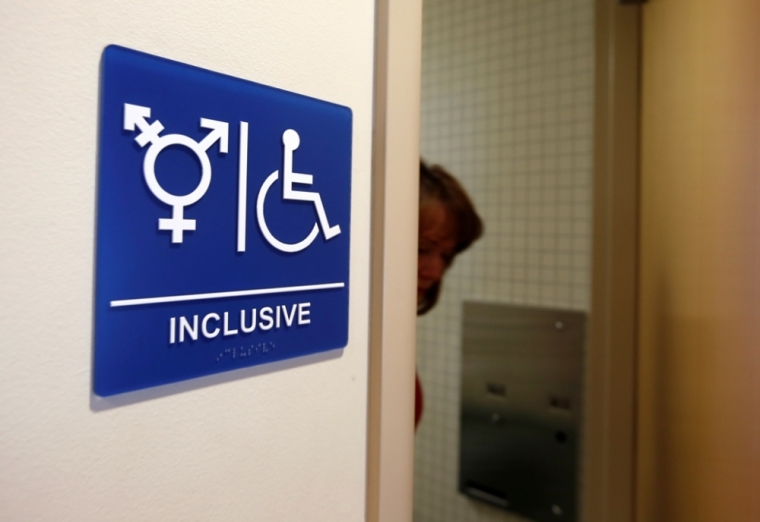 I am a Christian. I am a licensed psychotherapist. I am a man. I know what it is like to have sexual feelings that do not correspond to who I believe I was created to be. I know what it is like to be bullied because of my sexuality. I know what it is like to be the target of hate because of my sexual identity. I know these things because I have experienced them.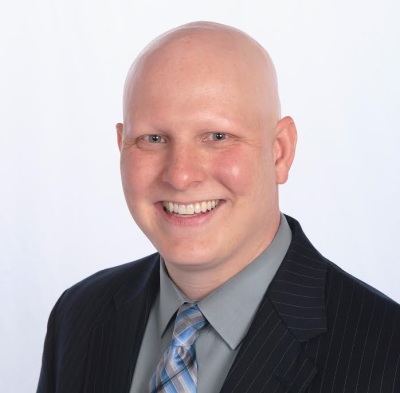 I also know these things because I have walked with and helped hundreds of others with these conflicts.
I have cried and grieved with my clients as they have described horrific abuses they experienced in their childhood and adolescence. I have sat in circles with gay-identified men whose parents were so intolerant and unloving that I was moved to anger on their behalf.
I have talked with legislators across the country and have testified to my personal and professional experiences with abuse and sexual identity. I have mourned over periods of my own childhood that were lost due to sexual abuse and emotional trauma.
I know what it is like to journey with a person that has severe trauma, and as a result, is conflicted with their sexual or gender identity. I have been there and experienced it myself. To be honest, it took me many years to learn how to feel good about myself.
Having sexual and gender identity conflicts is a terrible burden for even the strongest to bear. I know this because I am a man that was formerly sexually attracted to other men, and now I am a husband to my wife and a father of five children.
No matter your sexual or gender identity, I have come to believe that we all experience brokenness in this area of our lives. Whether you identify yourself as gay, lesbian, bisexual, transgender, or heterosexual, you are broken when you place your sexual or gender identity above your identity as a child of God. Call me a bigot, but this is what I believe.
Resolving my unwanted same-sex attractions, however, has not made me any less of a sinner. I need God. I need Him every day. I need Him every hour. Because at my very best, I still do not know how to love.
Jesus told us that the most important commandment is to "love the Lord your God with all of your heart, and with all of your soul, and with all of our mind" and the second greatest commandment is to "love your neighbor as yourself (Matthew 22:37-39)."
I am called to love my gay neighbor, my lesbian neighbor, my bisexual neighbor, my transgender neighbor (LGBT) and my heterosexual neighbor. Not because any of them are better or worse, but because they are children of God. They have inherent dignity and worth.
While the Bible tells me to love, it also tells me to speak the truth. Truth without love is empty, and love without truth is deadly. The Bible speaks very clear to this:
"If you see any brother or sister commit a sin that does not lead to death, you should pray and God will give them life. I refer to those whose sin does not lead to death. There is a sin that leads to death. I am not saying that you should pray about that (1 John 5:16)."
For far too many, a transgender identity leads to death. Tragically, statistics show that over forty percent of transgender-identified individuals that pursue sexual reassignment surgery ultimately take their own lives. As a psychotherapist that specializes in sexual and gender identity, I believe this is because they are attempting to resolve an internal struggle with an external solution. Sadly, the LGBT lobby is not doing them any favors by promoting political ideology over mental health and public safety.
The LGBT lobby is like a kid in a candy store with unlimited credit. The kid is high on sugar and bouncing off the walls while demanding more, all the while disturbing the other customers. The North Carolina Legislature and Governor are the brave candy store owners by saying no, and now the kid is out of control and will stop at nothing to get his way.
The LGBT lobby bullies. They lie. They use intimidation tactics. They name-call. I have seen all of this in our #TherapyEquality movement to protect the rights of licensed therapy for sexually/gender confused and abused children.
We live in the most compassionate, tolerant country in the world. We have compassion for minorities and accommodate them because it's the right thing to do. We value human dignity and believe that everyone deserves respect, safety, and a fair chance. But the LGBT lobby is out of control and acting irresponsibly. They are willing to traumatize children in bathroom and locker rooms, while at the same time, promote a lifetime of chemical dependency for gender-confused kids.
This is not love. This is not equality. Love has boundaries. Love has limits.
The truth is, there are very little public places where a transgender-identified person would be treated as a second-class citizen. Many restaurants now have uni-sex bathrooms. The community pool where my family swims at has a family shower room and restroom that is accessible to all. This is a compassionate and common sense solution.
Subjecting little girls to a locker room with a transgender woman that has male genitalia can be traumatizing. Once my two young daughters reached a certain age, I no longer allowed them to see my own naked body. Not because I was ashamed, but because I wanted to protect their innocence. Does the LGBT lobby care about anyone besides their own political agenda?
North Carolina businesses upset at HB2, such as PayPal (who, by the way, does business in countries where homosexual and transgender behavior is illegal) would be better served to be part of a loving and fair solution for all. They could donate money out of their own profits to provide a fund so that all businesses would be able to provide reasonable accommodation for transgenders while maintaining the safety and innocence of children. This would be a truly tolerant, loving, and compassionate solution.
Christopher Doyle is a licensed psychotherapist in Virginia and Maryland and the Co-Coordinator of the National Task Force for Therapy Equality (#TherapyEquality) with Equality And Justice For All. For more information, visit: www.EqualityAndJusticeForAll.org