Disallowing Girl to Use Boys' Bathroom Is Sex Discrimination, Federal Court Says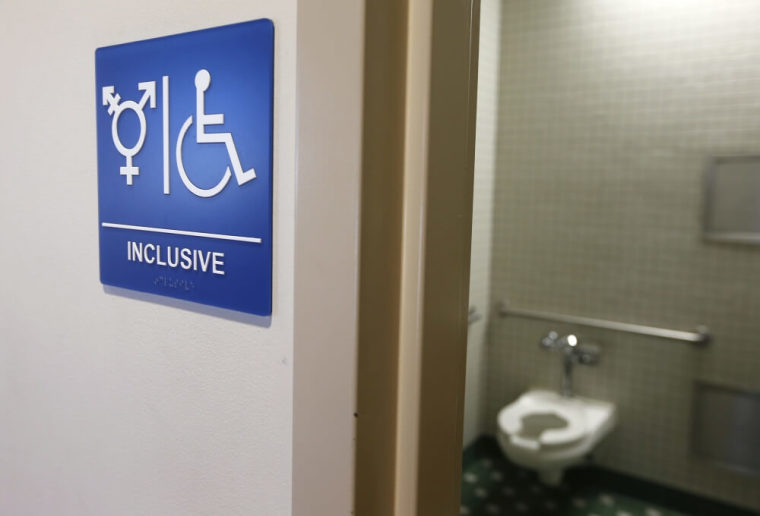 A federal court ruled that a transgender teen's lawsuit against a Virginia school district can move forward, supporting an Obama administration ruling that schools should allow bathroom access based upon gender identity rather than anatomy.
A three judge panel of the Fourth Circuit Court of Appeals ruled Tuesday that Gavin Grimm's lawsuit against Gloucester County Schools over not being allowed to use the men's room will be reheard at the lower court level, with instructions to favor the U.S. Justice Department's ruling that not allowing students to choose bathroom or locker room facilities based upon their gender identity is sex discrimination.
In a 2-1 decision, the majority opinion read that regarding the lower court decision they "reverse in part, vacate in part, and remand the case for further proceedings consistent with this opinion."
As part of their decision to allow for the lawsuit to move forward, the majority opinion addressed the matter of the regulation 34 C.F.R. § 106.33, which states that separate facilities can be provided for the two sexes.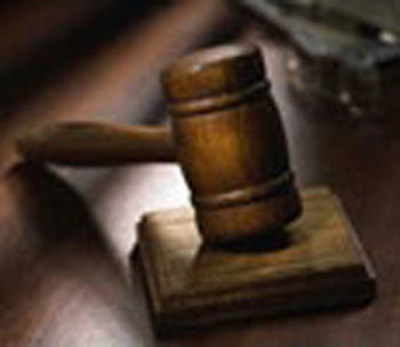 "Read plainly then, § 106.33 permits schools to provide separate toilet, locker room, and shower facilities for its male and female students. By implication, the regulation also permits schools to exclude males from the female facilities and vice-versa," read the majority opinion.
"Although the regulation may refer unambiguously to males and females, it is silent as to how a school should determine whether a transgender individual is a male or female for the purpose of access to sex-segregated restrooms."
The panel's majority also concluded that Title IX should be applied to the case, siding with the U.S. Justice Department's position on the Grimm lawsuit.
"At the heart of this appeal is whether Title IX requires schools to provide transgender students access to restrooms congruent with their gender identity," continued the Circuit Court opinion.
"We conclude that the Department's interpretation of its own regulation . . . as it relates to restroom access by transgender individuals, is . . . to be accorded controlling weight in this case."
A high school student, Grimm was born female but presently self-identifies as a male though she has not yet undergone any gender reassignment surgery.
The decision did not rule on whether or not transgender students like Grimm faced discrimination in Gloucester County nor did it grant the plaintiff's preliminary injunction, which means Grimm will not be allowed to use male bathrooms while the case is in court.
Grimm was told by school officials that the transgender teenager must use either the women's restroom or a single-stall unisex bathroom.
Three single use restroom were installed in the school to accommodate Grimm. Any student is allowed to use them.
A concurring opinion noted that Grimm claimed that using the single use restroom causes "psychological distress" and ""is tantamount to humiliation and a continuing mark of difference."
In 2015, with the legal aid of the American Civil Liberties Union and the ACLU of Virginia, Grimm filed suit against Gloucester County demanding to use the men's restroom.
Last September, U.S. District Court Judge Robert G. Doumar ruled against Grimm, arguing that the plaintiff's claims of hardship were unmerited.
"G.G.'s argument that other students may use the unisex restrooms if they are uncomfortable with his presence in the male restroom unintentionally reveals the hardship that the injunction he seeks would impose on other students," wrote Judge Doumar.
"It does not occur to G.G. that other students may experience feelings of exclusion when they can no longer use the restrooms they were accustomed to using because they feel that G.G.'s presence in the male restroom violates their privacy."
Regarding Tuesday's Circuit Court decision, Joshua Block of the ACLU Lesbian, Gay, Bisexual, and Transgender Project said in a statement that it vindicates their position that students should be allowed to use the facilities that correspond with their gender identity.
"Today's Fourth Circuit decision is a vindication for Gavin and a reinforcement of the Department of Education's policy," stated Block.
"With this decision, we hope that schools and legislators will finally get the message that excluding transgender kids from the restrooms is unlawful sex discrimination."