Mozilla CEO Resigns From Post After Being Vilified for Supporting Prop 8
After less than a month on the job, Brendan Eich has stepped down as CEO of Mozilla, the company he co-founded, amid a firestorm of criticism he's received for making a 2008 donation to support a California amendment that defines marriage as being between one man and one woman.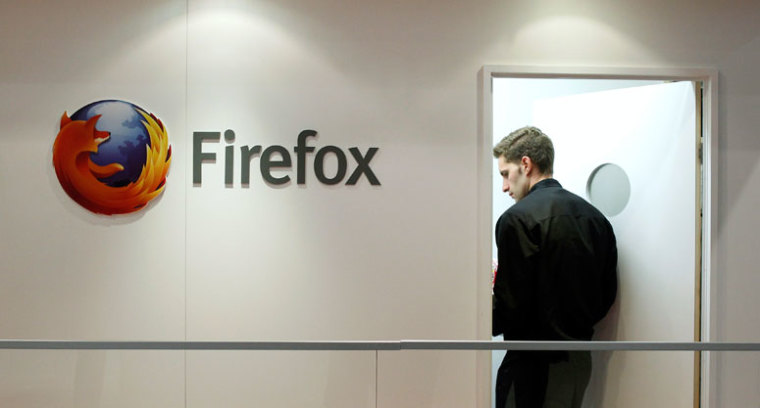 Eich also resigned from his position as a board member on the Mozilla Foundation, the nonprofit that owns Mozilla Corporation. The creator of JavaScript scripting language helped build the popular web browser over a decade ago.
In 2008, Eich donated $1,000 in support of Proposition 8 that sought to amend the state constitution to define marriage as being between one man and one woman. The bill passed with 52 percent of the vote in the California state assembly and was approved by voters, but the Supreme Court overturned it in 2013.
In a statement, Mozilla's executive chairwoman Mitchell Baker, apologized to members of the Firefox community who had been outraged by the company's decision to hire Eich as CEO.
"Mozilla prides itself on being held to a different standard and, this past week, we didn't live up to it. We know why people are hurt and angry, and they are right: it's because we haven't stayed true to ourselves," Baker wrote. "We didn't act like you'd expect Mozilla to act. We didn't move fast enough to engage with people once the controversy started. We're sorry. We must do better."
Baker also noted that the company "believes both in equality and freedom of speech."
"Equality is necessary for meaningful speech. And you need free speech to fight for equality. Figuring out how to stand for both at the same time can be hard," she asserted.
"Our organizational culture reflects diversity and inclusiveness. We welcome contributions from everyone regardless of age, culture, ethnicity, gender, gender-identity, language, race, sexual orientation, geographical location and religious views. Mozilla supports equality for all," Baker added.
Three Mozilla board members resigned as Eich was brought on, though the company said that their departures were not a response to his hiring. A statement issued to CP by a Mozilla spokesperson stated, "The three board members ended their terms before Brendan was publicly announced as CEO for a variety of reasons. Two had been planning to leave for some time, one since January and one explicitly at the end of the CEO search, regardless of the person selected."
Outrage for the company's hiring decision seemingly culminated when the popular dating website OkCupid greeted Firefox users earlier this week with a message informing them of Eich's stance on gay marriage.
"Hello there, Mozilla Firefox user. Pardon this interruption of your OkCupid experience. Mozilla's new CEO, Brendan Eich, is an opponent of equal rights for gay couples. We would therefore prefer that our users not use Mozilla software to access OkCupid," it stated.
As frustration for his hiring continued to build, Eich defended his convictions, saying that his personal beliefs have never influenced his objectives at Mozilla "all these 15 years we've been going."
Eich also told the Guardian on Tuesday that this principle, included in the company's code of conduct is "really about keeping anything that's not central to our mission out of our office."
In his blog this week, Eich asked those frustrated in the Firefox community to wait before coming to conclusions and apologized for those he had hurt.
"I know some will be skeptical about this, and that words alone will not change anything. I can only ask for your support to have the time to 'show, not tell;' and in the meantime express my sorrow at having caused pain," Eich wrote, adding that he is "committed to ensuring that Mozilla is, and will remain, a place that includes and supports everyone, regardless of sexual orientation, gender identity, age, race, ethnicity, economic status or religion."