Muslim-Turned-Christian Author of 'Wholly Different' Says Islam Is a 'Rebellion Against the Bible'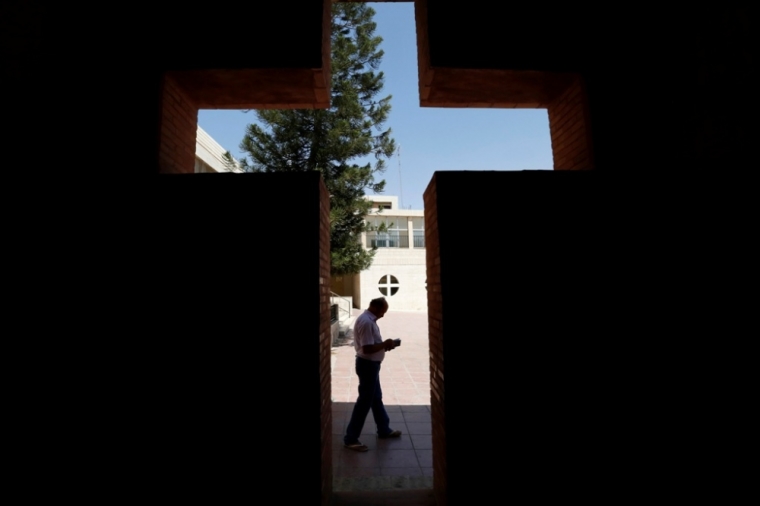 A former Muslim who received Christ 20 years ago is urging Americans to see the clear distinctions between Islamic and biblical values because the two are, she says, "wholly different."
Nahid "Nonie" Darwish, author of Wholly Different: Why I Chose Biblical Values Over Islamic Values, who was born in Cairo, Egypt, and raised adevout Muslim but now resides in Los Angeles and is an sincere Christian, believes the problem facing the West extends beyond radical groups like the Islamic State and al-Qaeda.
A veteran writer on these issues, the author believes Americans are at a crossroads and must engage the ideas underpinning the terror attacks that are being carried out by Muslims and injustices occurring in the Islamic world while not getting lost in obscurities about Muslims as a whole.
"It's not because Muslim people are bad or good," Darwish said in interview with The Christian Post. "It's very important that the West understand that."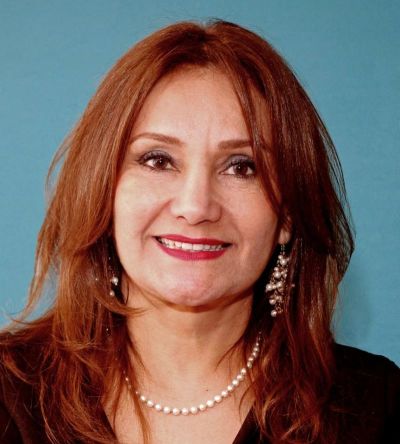 "We are talking about an ideology, not people," she insisted, noting that the mainstream media often "muddy the water" on this.
But when Darwish, and others, dares raise this issue, some claim that she also paints with too broad a brush, assigning the worst motive to Muslims rather engage in criticism of the ideas emanating from Islamic theology itself.
But this is a departure from past debates about other political creeds, she says.
With European fascism and Soviet Communism, for example, "we didn't call every Russian evil, every German was not evil during Nazi Germany, so we should get beyond that now," Darwish said.
"Ideology is everything," she continued. "It defines the culture that we live in, the standards by which we live," and Islamic values are "the measurement of what good behavior is in the Muslim world."
And those values are not good, she reiterated.
Each chapter in the book showcases a specific aspect about the Bible and Christianity and how it contrasts sharply with the Quran and Islam.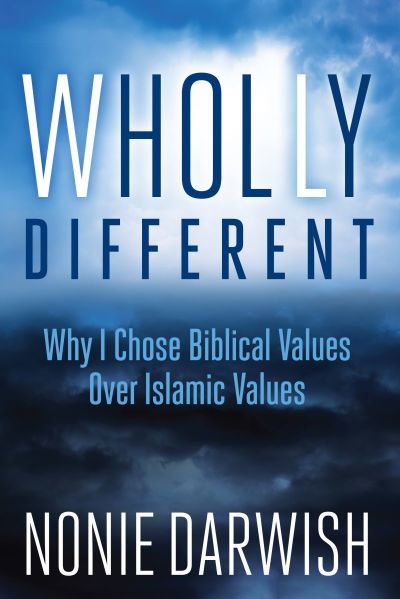 Chapter 4, titled "The Truth Will Set You Free vs. Lying Is An Obligation," includes a bit of her personal journey, where she notes that when she arrived in the United States she learned more about her own religion in a few months than in a lifetime of education in the Middle East.
"At first the process was intimidating," Darwish writes.
"Muslims are often frustrated, not knowing what to say when asked what jihad is or what taqiyya [the Arabic term for deception permitting Muslims to lie under Sharia law], is. No committed Muslim can venture to tell the truth about those Islamic doctrines, not even to him or herself. Those who leave Islam, like myself, are the ones who simply could not continue with the lies," she explains.
Darwish told CP that she's particularly baffled by many on the Left — feminists in particular — and their willingness to defend a religion she came to the U.S. to escape, especially since their stated values on paper are so diametrically opposing.
"The leftists in the West like to call themselves liberal: 'I am for freedom, for democracy, for freedom of speech.' But really down inside them is an anger. Their position more of an anti-position than a pro-[position], more of a rebellion than an established ideology."
Yet what unites the Western secular left and the Islamic world, she contends in her book, is a common antagonistic spirit against biblical truth.
In Chapter 14 of Wholly Different, Darwish defines Islam in part as "a rebellion against the Bible."
The first cultural clash between Islam and the Bible did not occur between Europe and the Middle East, Darwish said.
"The first cultural clash," she said, "was within the Middle East. Six-hundred years after Christ, there was one whole area of the Middle East that was not Christian, and it was Arabia. Christianity was all over the Middle East by then. It was in Egypt, in the areas of Syria, Iraq, in Turkey. The Byzantine Empire was thriving and strong." 
CP asked Darwish what she makes of noted moderate and liberal Muslim dissidents and academics like Zuhdi Jasser, Asra Nomani, and former Muslim Ayaan Hirsi Ali, now an atheist, whose book, Heretic: Why Islam Needs a Reformation Now outlines how the Islamic religion should be reformed in order to coexist with Western, democratic norms.
"I salute these efforts," she said, but expressed pessimism about their potential to change anything significantly.
"Sixty-four percent of the Quran is talking about non-Muslims in a very derogatory way, with many passages calling for them to be killed since they are enemies of Allah," she said.
Darwish has been speaking in this manner since 9/11. She came to the Christian faith gradually, receiving Jesus as her Lord and Savior in 1997, just a few years prior to that fateful day. She told CP that she had always felt comfortable around Christians and when she first entered a church tears started flowing down her face and they didn't stop until after the service concluded and she left the building.
CP asked Darwish how she encountered the Lord while penning Wholly Different.
She explained that it took her whole heart and soul to do it and that she felt closer to Jesus after writing it.
"I just thank God every minute of the day for being in America which allowed me to touch a Bible and to know Jesus," Darwish said. "It is such a privilege be free to touch a Bible, to talk about it in public. And this is something that is forbidden if you live in the Muslim world."
"I see Christianity in everything. I see the biblical values in everything."
Darwish said she used to have in-laws in Berkeley, California, who were atheist liberals who, in her words, "hated American values, and wanted to change everything," but the way in which they lived in their home, she observed "was totally biblical."
"And they were unaware of it," Darwish told CP. "They attributed it to how smart they are, but in fact they should kiss the Bible and kiss the ground of this country that allowed them to live by these values. Because in other parts of the world, the values are so opposite."