Naghmeh Abedini Reveals Why She Filed Domestic Relations Case Against Pastor Saeed
Pastor's Wife Says God Saved Her Hostage Husband From Iran, He Can Save Her Marriage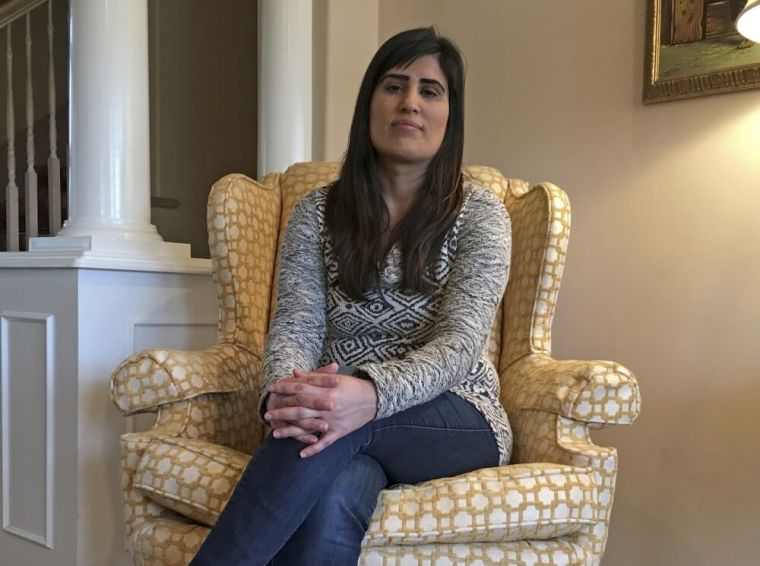 Naghmeh Abedini explains some of the reasons why she filed a domestic relations case against her husband, Saeed, saying there has been past abuse in their marriage, which she says can only be saved by God.
"I do deeply regret that I hid from the public the abuse that I have lived with for most of our marriage and I ask your forgiveness. I sincerely had hoped that this horrible situation Saeed has had to go through would bring about the spiritual change needed in both of us to bring healing to our marriage," Abedini told supporters on her Facebook page on Wednesday.
"Tragically, the opposite has occurred. Three months ago Saeed told me things he demanded I must do to promote him in the eyes of the public that I simply could not do any longer. He threatened that if I did not the results would be the end of our marriage and the resulting pain this would bring to our children," she added.
The Boise mother of two revealed that the pastor was reunited with their children back home on Tuesday, which she described as a moment she has been eagerly waiting for throughout his three and a half years in prison.
Pastor Abedini had been imprisoned in Iran for his Christian faith, something which Naghmeh called an "extremely difficult" and "unjust" ordeal. She campaigned for his release and gathered the support of millions around the world who signed petitions, alongside faith and political leaders throughout the U.S., though in November temporarily suspended her public advocacy, citing continued psychological abuse in their marriage.
"It is very serious stuff and I cannot live a lie anymore. So, I have decided to take a break from everything and seek the Lord on how to move forward," Abedini wrote in an email to supporters at the time.
Though she returned to campaigning for her husband, and has expressed her joy at his release earlier in January on a number of occasions, local news stations pointed out earlier this week that she also filed a domestic relations case with Judge Jill Jurries in Idado.
While Idaho Attorney General Dave Leroy suggested that often such cases lead to divorce, Abedini told ABC-affiliate KIVI-TV that she has not filed for divorce, but did not elaborate further about the case.
She told her supporters on Wednesday that she felt the need to establish temporary boundaries with Saeed, but said that she wants reconciliation, and trusts that God can save their marriage.
"I want our reconciliation to be strictly based on God's Word. I want us to go through counseling, which must first deal with the abuse. Then we can deal with the changes my husband and I must both make moving forward in the process of healing our marriage," she wrote.
"In very difficult situations sometimes you have to establish boundaries while you work toward healing. I have taken temporary legal action to make sure our children will stay in Idaho until this situation has been resolved," she continued.
"I love my husband, but as some might understand, there are times when love must stop enabling something that has become a growing cancer. We cannot go on the way it has been. I hope and pray our marriage can be healed. I believe in a God who freed Saeed from the worst prisons can hear our plea and bring spiritual freedom."