Saeed Abedini Reunites With Children as Wife Naghmeh Files Domestic Relations Case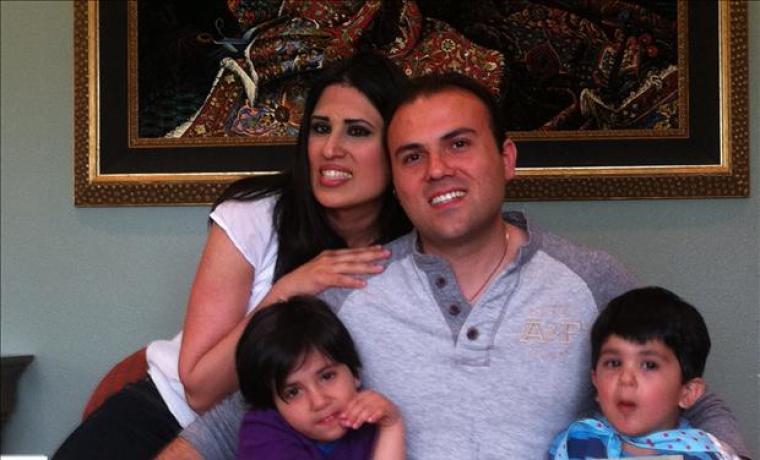 Pastor Saeed Abedini has returned to Boise, Idaho, and has been reunited with his two young children, however, local news stations are also reporting that his wife, Naghmeh, has filed a domestic relations case.
"Saeed is here in Boise," Naghmeh told KTVB, confirming that Abedini arrived in Boise on a private plane Tuesday afternoon. "He had a great reunion with the kids. We are taking personal time to work on very serious personal issues."
There was a domestic relations case filed Tuesday in court, KTVB added, concerning Naghmeh Panahi v. Saeed Abedini with Judge Jill Jurries.
ABC-affiliate KIVI-TV also reported on the court filing, and said that Naghmeh denies filing for divorce, but would not elaborate on the domestic relations case.
Idaho Attorney General Dave Leroy suggested that often such cases lead to divorce.
"We have a process in Idaho where instead of being divorced parties can separate for a period. There can be other collateral issues that are taken up early or late in a domestic relations case but ultimately a domestic relations case between man and wife typically means a divorce," Leroy told KIVI-TV.
The pastor was released earlier in January after being held hostage for three and a half years in an Iranian prison where he was held due to his Christian faith.
Naghmeh strongly campaigned for her husband's release throughout that time, though in November temporarily suspended her public advocacy campaign, citing continued psychological abuse in her marriage among the reasons.
"It is very serious stuff and I cannot live a lie anymore. So, I have decided to take a break from everything and seek the Lord on how to move forward," Abedini said in an email sent out to some of her supporters at the time.
In December she returned to social media to continue raising awareness for her husband, and in January thanked everyone who helped in the campaign when the pastor was finally freed.
"I wanted to say thank you to all of you for having prayed and have wept with us, have signed petitions and have called your government officials. Thank you for having stood with our family during this difficult journey," she wrote on Facebook last week, expressing her gratitude also to President Barack Obama, the Rev. Franklin Graham, and the many other leaders who stood by her family.
Earlier this week, pastor Abedini set down with Greta Van Susteren of Fox News for his first post-release interview, where he opened up about some of the torture he suffered.
"In interrogation, once they beat me very badly," he said, explaining that one beating caused him stomach bleeding.
Abedini said that he also spent days in total prayer to God, sometimes more than 20 hours a day.
"The best thing I could do over there was [pray]," the pastor said.