Naghmeh Abedini Halts Public Advocacy, Citing Marital Abuse, Stress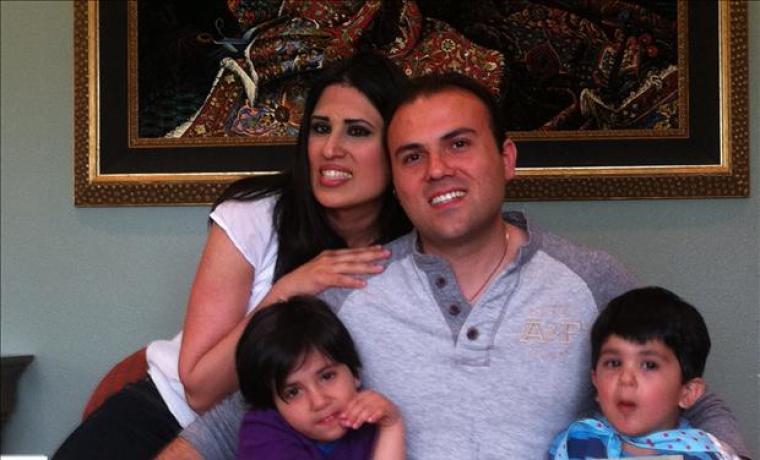 Naghmeh Abedini, the wife of imprisoned U.S. Pastor Saeed in Iran, has said she is suspending her public advocacy for her husband, which she has kept up for more than three years, citing continued psychological and sexual abuse in her marriage among other reasons.
She explained the reasons for pulling out her efforts in two emails she sent to some of her supporters. "It is very serious stuff and I cannot live a lie anymore. So, I have decided to take a break from everything and seek the Lord on how to move forward," she wrote, according to Christianity Today.
She also spoke about "physical, emotional, psychological, and sexual abuse (through Saeed's addiction to pornography)," which, she disclosed, started in the early days of their marriage and increased during her husband's imprisonment in 2012 as they spoke on phone and Skype.
Naghmeh said she has no doubt that her husband truly believes in Jesus despite his time in one of the most dangerous prisons in the world and where he has sustained prolonged internal injuries due to beatings. "But that does not mean he has not been battling with his own demons which I am believing that he can be freed of."
She urged her supporters "to pray for real things (I have opened myself up to you), but without judgment and without losing your love for your brother Saeed who is fighting for his life in the dark prison."
She added: "This is what the Lord has been showing me, to love unconditionally the way He loves us. To see the sin, but love the sinner and to intercede for freedom from the sin. And not to give up. Not to ever give up on your loved one. To persevere and to endure."
Naghmeh last month wrote an op-ed in The Washington Post, describing her struggle. "The continued imprisonment of Saeed has taken a very emotional and tragic toll on our family," she wrote. "My kids have had to grow up without a father. Saeed has missed so many birthdays, anniversaries, and special occasions."
The American Center for Law and Justice, which legally represents Naghmeh in her effort to secure her husband's freedom, told CBN News that "she has revealed that she is dealing with some very serious personal issues inside her family."
"She has asked for privacy and prayer. We are respecting her request. The ACLJ will not have any comment on the personal issues that she is addressing," the ACLJ said, adding that Naghmeh regrets having sent the two emails describing problems in her marriage.
"I regret having sent the emails," the ACLJ quoted Naghmeh as saying. "I was under great psychological and emotional distress. I am now taking time off to heal and to rest and to spend much needed time with my kids. I would appreciate for those who care about Saeed and our family to give us time for rest and healing and to respect our privacy."
Saeed grew up in Iran before converting to Christianity at the age of 20. He later traveled with his family back and forth between Iran and the U.S. to meet other members of his family and for Christian work.
During one such trip in 2009, Saeed was detained by Iranian officials and interrogated for his conversion. While he was released with a warning against engaging in underground church activities, he was once again arrested in 2012 while working on a non-sectarian orphanage project.
Saeed was sentenced for endangering "national security," but the punishment has clearly more to do with Saeed's Christian faith.
ACLJ chief counsel Jay Sekulow responded to Naghmeh's revelation. "I know Saeed is an American citizen of Iranian descent. I know he is in jail because of his faith. And I know that his life is in danger. Because of that we were working to secure his release. None of that has changed."