Brother of Washington Post Journalist Convicted in Iran Decries 'Cruel and Inhumane' Treatment by Regime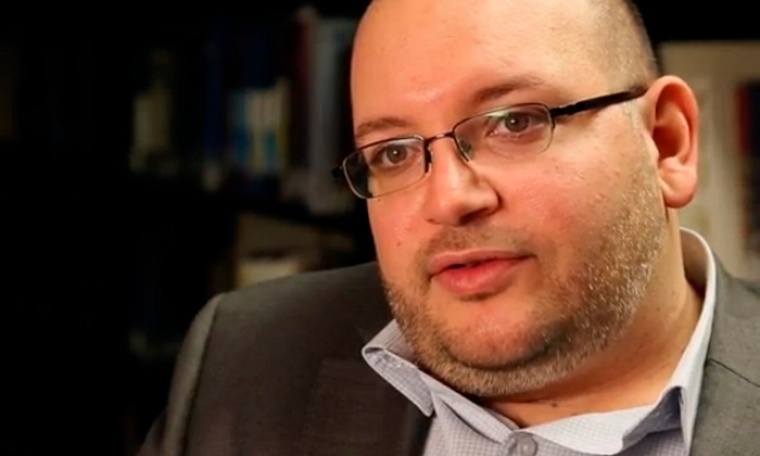 The brother of Jason Rezaian, The Washington Post journalist convicted in Iran for allegedly being an America spy, has decried what he called his "cruel and inhumane" detention. Friends of the American-Iranian journalist have also spoken out about their "total shock" at his conviction.
Ali Rezaian told The Associated Press on Tuesday that his brother, who has been detained for 14 months on the charges of espionage, needs urgent help from the U.S. government to win his freedom. The journalist faces up to 20 years in prison, unless the ruling is overturned.
"I would call it unjust, I would call it cruel and inhumane, I would say Jason's lost 14 months of his life, half of his marriage, to being held without any evidence on charges that are completely trumped up," Rezaian said.
Jason Rezaian had served as the Post's Tehran bureau chief since 2012, and holds both American and Iranian citizenship. He was initially arrested in July 2014 along with his wife, who is also a journalist, and two photojournalists, but he was the only one kept in detention.
The Press Democrat reported that many of Rezaian's friends and acquaintances have been standing up for him, dismissing Iran's accusations that he is a government spy.
"We know he's innocent," said Petaluma resident and cultural anthropologist Donna Brasset-Shearer. "He's a very bright, affable person. It was a total shock when of course he was detained in the first place."
She added: "I know him, and I know many of his Iranian friends in Sonoma County. It's been very tense for everyone. We know it's totally fabricated."
Sia Zadeh, who spoke out against the handing of the case in his native Iran, added: "Many people condemned the lack of transparency and respect for basic human rights."
The New York Times noted that Rezaian's mother was able to visit her son in prison on Tuesday, and described him as "terribly depressed" at the conviction.
The U.S. government has accused Iran of holding several Americans in its prisons unjustly, including the famous case of Pastor Saeed Abedini.
Secretary of State John Kerry insisted, however, that U.S. officials had constantly been asking Iran about the release of the captive Americans throughout the recent negotiations on a nuclear deal between the Islamic Republic and Western countries.
"Not a meeting went by when we did not raise the issue of our citizens being held in Iran," Kerry said on Tuesday, but defended the decision not to make the Iran deal dependent on the release of the Americans.
"I think it was the right strategy to pursue," Kerry said, adding that the families of the captive Americans understood it would not be wise to do so otherwise.
The U.S. government has also rejected suggestions by Iranian officials that the American prisoners could be released in exchange for Iranian prisoners held in the U.S.
Ali Rezaian agreed with the sentiment, but said that more needs to be done to free his brother.
"His fate shouldn't be tied to anybody else, but that being said if that's what needs to happen then I think the [U.S.] government should take any appropriate actions to try and get him out," he said.