Iran Imprisons Another American Citizen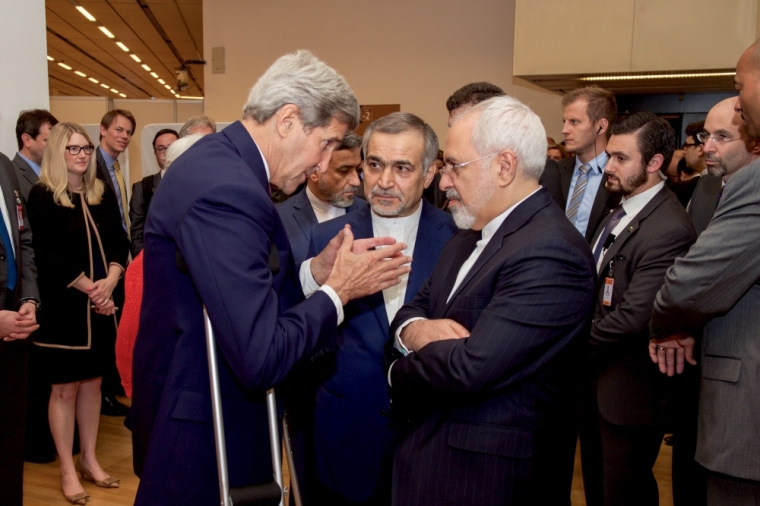 A businessman who holds duel citizenship with the United States and Iran was reportedly arrested in mid-October in Tehran.
The Washington Post reported Thursday that a friend of United Arab Emirates based businessman, Siamak Namazi, confirmed the arrest while the Iranian government has not made public any charges.
Namazi, believed to be in his early 40s, is head of strategic planning at Crescent Petroleum in the United Arab Emirates. The New York Times reported Thursday that Namazi has ties to the National Iranian American Council, whose mission is to advance "the interests of the Iranian American community.
The National Iranian American Council released a statement concerning the possible arrest:
"False claims have been made on some websites, including one published under a pseudonym, that Mr. Namazi and his family have played a leadership role in NIAC. These reports are false, and the pseudonymously asserted claims were deconstructed in an analysis by the [left of center] Media Matters. While Mr. Namazi has known members of NIAC's staff, neither he nor his family have had any leadership or any other significant role with NIAC," the organization declared.
"NIAC is very concerned by the continued detention of multiple Iranian Americans by the Iranian government, and is deeply troubled by the reports that Mr. Namazi may also have been detained."
Namazi has family in Iran and was reportedly apprehended at his mother's house by Iranian security officials.
"A dozen plainclothes agents raided the family home of the businessman, who was visiting Iran, earlier this week. According to IranWire's source, they ransacked the house, confiscated property, and took the dual national to Evin Prison," said the IranWire news agency.
The U.S. Department of State said that they are looking into the arrest: "We're aware of recent reports of the possible arrest in Iran of a U.S. citizen. We're looking into these reports and don't have anything further to provide at this time," Michael Tran, a State Department spokesman, said Thursday.
He is believed to the be the first American arrested since an agreement was reached between the U.S. and Iran on a nuclear agreement that would relax economic sanctions against the struggling nation in return for promises of curtailing their nuclear program.
Iran is holding at least three other Americans including Evangelical pastor Saeed Abedini, 35, who has been beaten and tortured for allegedly converting Muslims to Christianity.
Jason Rezaian, The Washington Post's bureau chief in Tehran, was arrested in July of 2014 and reportedly convicted of espionage this month, a charge the U.S. State Department denies and has called for his "immediate release."
Robert Levinson, 67, was reportedly arrested by Iranian officials in 2017 and his whereabouts are unknown.
Former Marine Amir Hekmati, who has duel citizenship with the U.S. and Iran, was arrested in 2011 and sentenced to death for espionage. His death sentence was overturned. The U.S. government has called for his release and has denied that he has been involved in any work for state or military intelligence. Hekmati is a combat veteran of the Iraqi war.
The Washington Post reported that Namazi, the son of a prominent Iranian family, came to the United States in 1983, four years after the overthrow of the Iranian Shah.