Navy Chaplain Exonerated From Possible Discharge After Expressing Biblical Beliefs on Homosexuality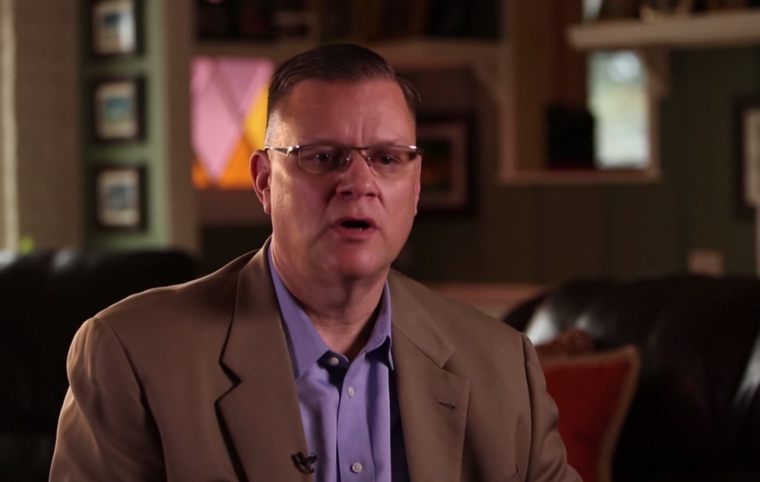 A Navy chaplain who voiced his biblical beliefs about homosexuality during a counseling session is no longer facing the threat of a career-ending punishment after the Navy disapproved a captain's request to bring the chaplain before the Navy's Board of Inquiry, where he could've been forced out of the service.
The troubles for Navy Chaplain Wes Modder began in 2014 when he was assigned a married gay sailor to be his chaplain's assistant. After about a month as the chaplain's assistant, the assistant began asking Modder questions about his biblical beliefs on human sexuality. After explaining that his Pentecostal faith considered homosexuality to be a sin, the assistant later complained.
As previously reported, Modder's commanding officer, Capt. Jon Fahs of the Naval Nuclear Power Training Command in South Carolina, sent a memo in February to Navy Personnel Command suggesting three courses of action that the Navy should take against Modder as punishment for expressing his religious views on marriage and sexual morality.
Fahs recommended that Modder, who also served four years in the Marines, should be relieved from his duties and relocated elsewhere. Fahs also suggested that Modder should be removed from the Navy promotion list, disqualifying him from career advancement. Lastly, Fahs called for Modder to be brought before the Navy's Board of Inquiry, where Modder could have been discharged through a "separation proceeding."
With the help of the Liberty Institute, Modder filed a request for religious accommodation during his counseling sessions with sailors so that he could speak according to his faith without the risk of punishment. However, that request was denied by Fahs in late March.
But last Thursday, the Navy formally rejected Fahs request to bring Modder before the Board of Inquiry in a letter. Additionally, Modder has been cleared of all wrongdoing. The letter stated that Fah's evidence that Modder demonstrated "substandard performance" does not meet the "standard of gross negligence or complete disregard of duty."
"I am relieved the Navy sided with me. I have served honorably for 20 years in diverse units in the Marine Corps and Navy. I am proud of my service but prouder of all those who serve on the front lines regardless of their faith and backgrounds," Modder said in a statement. "I am called by my faith to express love for all, regardless of the diversity of backgrounds from which they come and I will continue to follow my faith in all things. I am grateful to be able to continue the ministry God called me to do."
As the United States Military has seemingly cracked down against the expression of religion, even court martialing one Marine officer who refused to remove taped-up Bible verses from her desk, Liberty Institute Attorney Mike Berry argues that the Navy's decision in Modder's case marks a huge victory for religious liberty in the military.
"This is not only a great day for Chaplain Modder, but for every American who supports religious freedom in our military," Berry said in a statement. "Although Captain Fahs' actions against Chaplain Modder violated the Constitution, federal law, and military regulations, we are grateful that Navy officials categorically rejected those actions. We commend Naval Personnel Command for carefully reviewing the facts and following the law. We believed this would be the outcome from day one."
Liberty Institute CEO Kelly Shackelford said in a statement that the Navy's actions should send a message to military leaders that "violating religious liberty will not be tolerated."
"We always knew that when the facts came to light, the Navy would exonerate Chaplain Modder," Shackelford said. "Religious liberty is our first freedom and essential for our men and women in uniform. We are pleased the Navy agrees and protected religious liberty here."