Oklahoma Sooners' Trae Young Signs on With the New York Knicks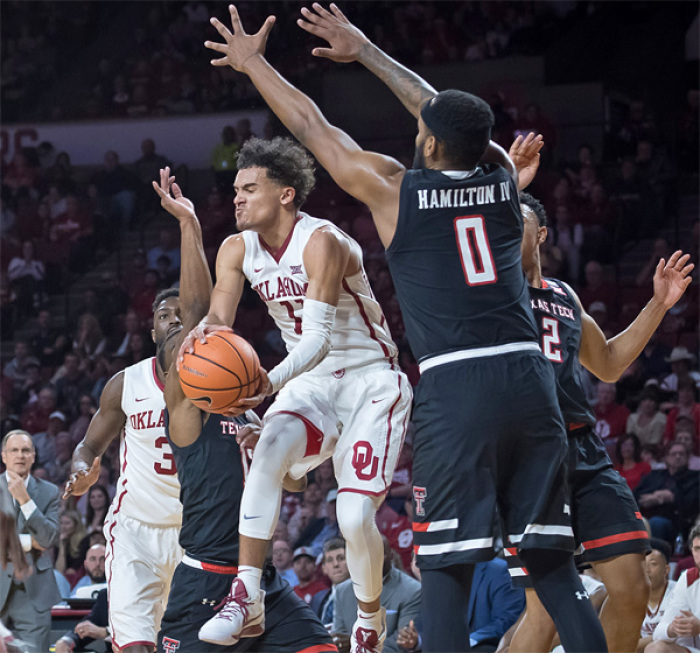 The New York Knicks gets Oklahoma Sooners' Trae Young in the latest National Basketball Association (NBA) Mock Draft.
Despite the recent upset between the 19-year-old star player and the Sooners, Young remains to be the top NBA draft picks for 2018. He was among the most talked about players in college basketball until the second half of the season came along and the Oklahoma team fell apart.
He went from one of the best stories to the most polarizing players in the league in just a span of few weeks.
Many, however, believe that given the right team, Young could be a great player again. This is why in the latest mock draft from SB Nation, the point guard went to the Knicks with the No. 9 overall pick. With the right guidance, the Knicks would be able to squeeze a lot out of the young superstar, who was often compared to Stephen Curry with his unlimited shooting range and impressive passing ability.
Young helped the Oklahoma team move through the ranks from just winning 11 games a year ago to being ranked fifth overall.
The sudden superstar status, however, was not good for the freshman, who spiraled out of control by the season's second half. So swiftly, his efficiency dropped and his turnovers became unreliable.
From stunning deep threes to nothing at all, it was obvious that Young could not handle the pressure of all the eyes on him. For the Shooters, Young was the only one with any chance at all of making it to the big league or creating his own shot. Just don't talk about his defense.
Because of his performance drop, the Oklahoma team has lost eight of its past 10 games, winning only two since Feb. 1. The Sooners almost did not make it to the National Collegiate Athletic Association (NCAA), but committee chair Bruce Rasmussen said on Sunday that the team's quality wins early in the season is enough to allow them into the tournament.
For many analysts, however, they understand the true message. Despite Young's bad games in the past month, there is no denying that his moves are good enough for TV and they could make a lot of money out of it.