New NRB President Identifies Three Freedoms Under Attack That Religious Broadcasters Must Defend
NASHVILLE -- Dr. Jerry A. Johnson has called on the National Religious Broadcasters community to aspire to three main goals during his official installation as NRB President and CEO on Saturday, mainly to advance Biblical truth, to promote media excellence, and to defend free speech.
"Our three freedoms are freedom of speech, freedom of religion, and freedom of the press. And you are uniquely positioned to defend all three freedoms," Johnson said, noting the importance that the entire gospel is taught.
"We need to get back to Christianity as a faith rooted in history, in fact, in reality," he continued, adding that many in today's society do not know the full story behind Jesus Christ, and that He died for people's sins.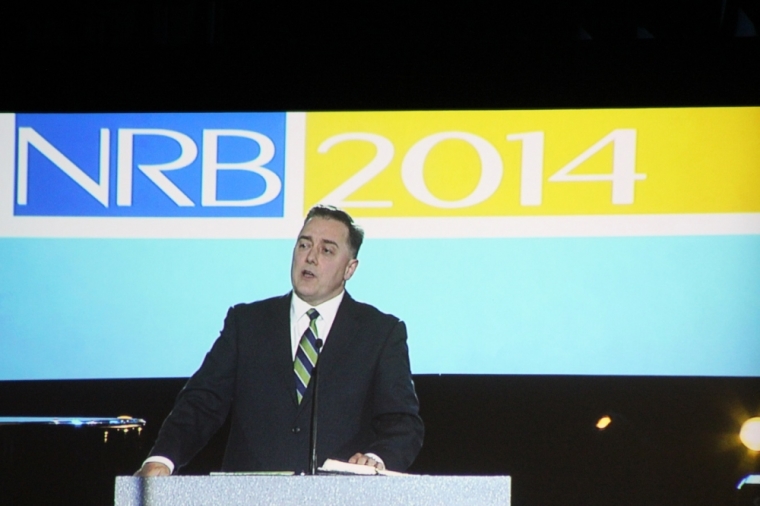 The installation ceremony featured musical performances by best-selling Contemporary Christian music artist Michael W. Smith; a keynote speech by Southern Baptist Theological Seminary president Dr. R. Albert Mohler Jr., and a promotion for the upcoming "Son of God" movie by producers Mark Burnett and Roma Downey, who spoke with the audience about their aspirations behind the film. The event also featured several different testimonies of faith of Christian church leaders and entertainers.
NRB's International Christian Media Convention at the Gaylord Opryland Resort and Convention Center is bringing together thousands of Christian media and ministry professionals; with organizers promising that the four-day event will offer participants new media insights, connections, resources and opportunities.
Johnson, who called the NRB convention a "must attend" for many Christian media and ministry professionals, said at the ceremony that "we live in media times."
"This is a new media culture, media country, media generation, and we are positioned like no other association to advance the gospel of the Lord. There are more media tools now than ever before."
He noted that free speech is under attack by the government in the changing cultural landscape, and pointed to Christian-owned institutions like Hobby Lobby, who are being pressured into providing insurance coverage for abortion-inducing drugs, which goes against their beliefs.
Johnson, who was unanimously elected as the new NRB leader on October 1, 2013, succeeding Dr. Frank Wright, identified three central tenets of Christian faith that are being challenged today: that Jesus is the only way, that marriage is solely between a man and a woman, and that all life is sacred at any stage.
He said that there is a great temptation to be quiet, and not to talk about the important issues in the church community, but warned that such a strategy will not lead to positive outcomes.
"I'm going to say to you – being quiet will not work for long," Johnson told church leaders. "I urge you to preach and teach the whole council of God. The temptation to be quiet is there, to be cool and to be hip – and we want to be loving, and we want to be relevant, and we don't want to be obnoxious – but if you take the quiet approach, they will pull your head from the sand one day and (tell you to) comply."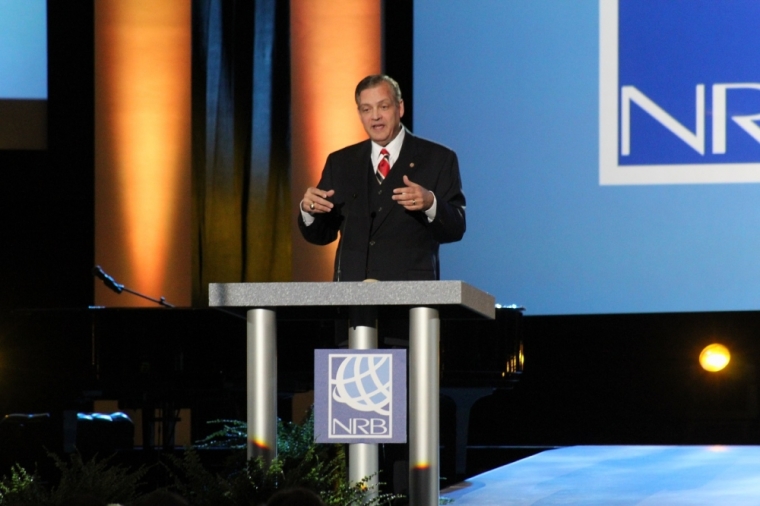 Mohler echoed many of the same sentiments in his address, and said that "most of us recognize that we are living in one of the turning times in human history. We're in one of those moments where everything that came before can offer very little guidance to what is going to come next."
As an example, the Southern Baptist Theological Seminary president said that 20 years ago, not a single country had legalized same-sex marriage. Today, over a dozen do, including several U.S. states that are striking down constitutional amendments that defined marriage as between one man and one woman.
"We can't take anything for granted. We do have the present, and we are committed to the future, and in this turning point, there is much for us to do," Mohler said.
He also warned about the growing trend of secularization, noting that many used to believe that such a thing only took place in Europe, and that the U.S. always "responded to an affirmation of theism" – but that is no longer the case. He said that polls have shown that one out of five Americans today identify with no religion, and that rate increases to one out of three for those under the age of 29.
"Vast millions of Americans feel now no need to reject Christianity – they just have no contact with it whatsoever. It's so distant from them; they even lack the seeming responsibility to accept it or to reject it," he continued, arguing that those in control of America's cultural centers are the most secular and the most opposed to Christian values.
Mohler warned that the responsibility and the stewardship that NRB was founded on 70 years ago pales in significance to the responsibility and the urgency the community faces today.
"We are looking at a civilization growing in open antipathy to everything that the Christian church and the Christian council represent," he declared.
As for the reasons of this shift in culture, Mohler suggested that pastors have not been as faithful to scripture as they should have been.
"I don't believe that we could possibly be where we are right now if Christian ministries had stood without question on the inerrant and infallible word of God," he said, also noting that many church leaders choose to keep quiet on important issues rather than risk being offensive.
Still, the Southern Baptist Theological Seminary president wrapped up his speech on a positive note by sharing about his long-standing friendship with Johnson, and affirming that his installation as NRB's new president is a great thing for everyone involved with the association.