NM School to Allow Pro-Life Group, Deemed 'Too Controversial' by Principal, After Legal Action Threat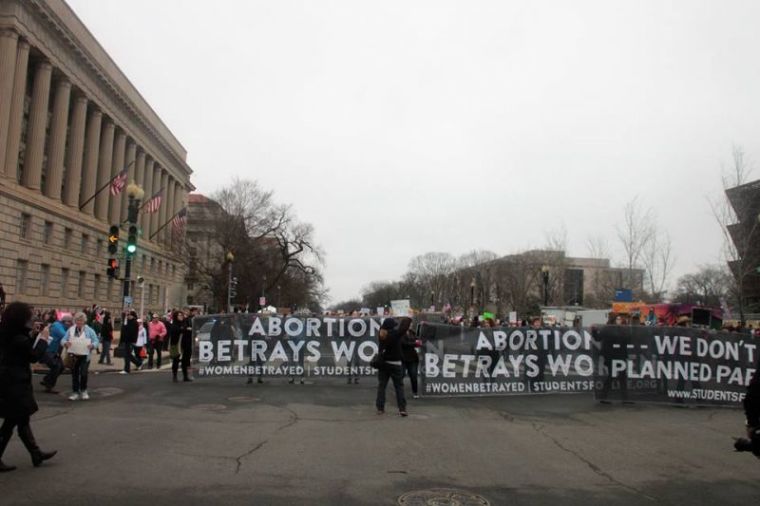 A public school in New Mexico has decided to allow a student pro-life group on its campus after a law group sent a discrimination claim letter.
Thomas More Society, a non-profit legal group, revealed in a statement shared on Friday with The Christian Post that Rio Rancho Middle School in Rio Rancho has responded to its letter, now saying that it "would certainly allow a club of this nature."
"We appreciate that the Rio Rancho School District finally decided to honor the First Amendment rights of its students. Sadly, it took the threat of legal action for the school to recognize the rights they consistently previously denied students," Thomas More Society Special Counsel Joan Mannix explained.
"The Thomas More Society pointed out that Principal Lynda Kitts was wrong to deny a pro-life group at Rio Rancho Middle School. She stated such a club was 'too controversial' and that other students might disagree with the pro-life point-of-view. She refused to approve the pro-life club even after she was asked to reconsider her denial."
The incident stems from the attempts last year of student Dylan Fredette, who tried to set up a Students for Life group at the school, but had his request denied. The 8th grader was apparently told that setting up such a group would not be "fair" to people who are "on the other side of the issue."
Thomas More Society then sent a letter to Rio Rancho Public Schools Superintendent Dr. V. Sue Cleveland and Rio Rancho Middle School Principal Lynda Kitts, explaining that Dylan has continued being ignored in his requests to start up such a club.
The student had even found a teacher willing to be the club's faculty adviser, but still Kitts did not respond to his requests.
Dylan's younger brother, 7th-grader Isaiah, has said that he is dedicated to pursuing the formation of the pro-life club at RRMS.
Kristen Hawkins, president of Students for Life of America, said that the two brothers "showed tremendous courage in fighting back against their own school's discrimination."
"They are great models for the pro-life generation. We are glad to see that the school is belatedly recognizing that Constitutional protection extends to pro-life students, as well," Hawkins argued.
"It's unfortunate that it took the threat of legal action to accomplish that, but our students know that if their rights are violated, Students for Life of America will stand with them."
Albuquerque Journal obtained a statement by Rio Rancho Public Schools, vowing not to stand in the way of the pro-life group, given that the proper processes are followed by the students.
It added that processes meant to address student or parent concerns weren't followed in Fredette's case.
"In this case, we wish the process would have been followed as there would have been a simple resolution," the school district expressed.