Nobel Peace Prize Awarded to Christian 'Doctor Miracle' Who Helps Rape Victims and Former ISIS Captive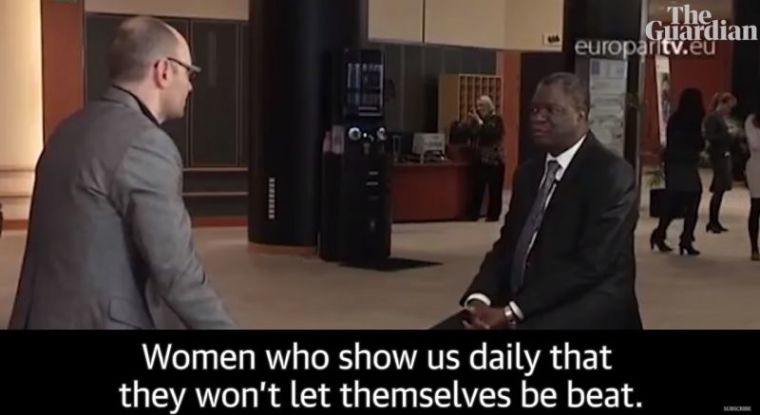 The 2018 Nobel Peace Prize was awarded last week to Denis Mukwege, a Christian doctor who treats rape victims, and former Islamic State terror group captive Nadia Murad.
Denis Mukwege, a Congolese physician who since 1998 has treated thousands of victims of sexual assault in the Democratic Republic of Congo, was hailed for his pursuit of justice.
"Men and women, officers and soldiers, and local, national and international authorities alike all have a shared responsibility for reporting, and combating, this type of war crime," a press release stated last week.
"The importance of Dr. Mukwege's enduring, dedicated and selfless efforts in this field cannot be overstated. He has repeatedly condemned impunity for mass rape and criticized the Congolese government and other countries for not doing enough to stop the use of sexual violence against women as a strategy and weapon of war."
As BBC News pointed out, Mukwege is known as "Doctor Miracle" due to his reconstructive surgeries that help women who have been raped.
Mukwege's Panzi hospital in Bukavu has now been operating for nearly 20 years, and cares for more than 3,500 women a year.
The son of a pastor, Mukwege has paid tribute to his faith as one of his main inspirations for tackling the horrific war violence that has gripped his country.
"It is up to us, the heirs of Martin Luther, through God's word, to exorcise all the macho demons possessing the world so that women who are victims of male barbarity can experience the reign of God in their lives," Mukwege said at the 12th Lutheran World Federation Assembly in May 2017.
He added that he thinks about "the credibility of the Gospel in the 21st century, to liberate the grace that we have received by making the Church a light that still shines in this world of darkness through our struggles for justice, truth, law, freedom, in short, the dignity of man and woman."
He dedicated his Nobel prize award to women from all over the world who have been harmed by conflict and violence.
"For almost 20 years I have witnessed war crimes committed against women, girls, and even baby girls not only in my country, the Democratic Republic of Congo, but also in many other countries," Mukwege said, as reported by Reuters.
"To the survivors from all over the world, I would like to tell you that through this prize, the world is listening to you and refusing to remain indifferent. The world refuses to sit idly in the face of your suffering."
Murad meanwhile is one of the thousands of women that was kidnapped, tortured, and raped by the Islamic State in Iraq. Since escaping, the Yazidi woman has shared her story and the way IS treats women and children with the world, accounting the graphic details she and so many others have been subjected to.
Murad has spoken before the U.N. and lead campaigns calling for the liberation and protection of the victims under IS.
"Nadia Murad is herself a victim of war crimes. She refused to accept the social codes that require women to remain silent and ashamed of the abuses to which they have been subjected. She has shown uncommon courage in recounting her own sufferings and speaking up on behalf of other victims," the press release last week stated.