Obama Reminded of Vow to Free Imprisoned Pastor Saeed Abedini as Iran Nuke Talks Enter Final Day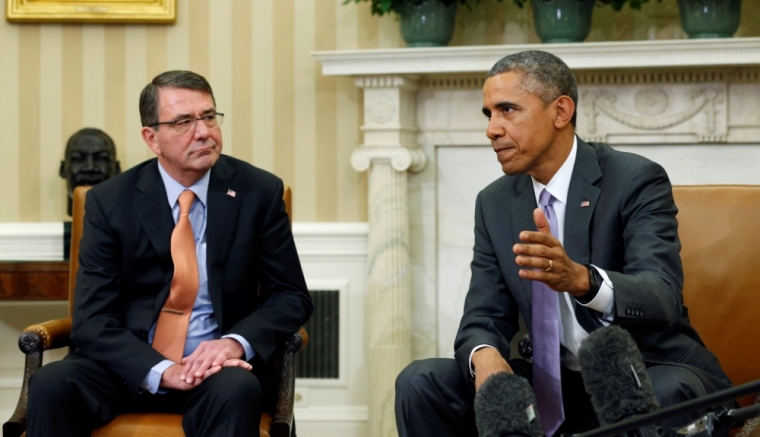 As the high-profile nuclear deal negotiations between the U.S., Iran, and several other countries entered the final scheduled day of talks on Tuesday, the American Center for Law and Justice reminded President Barack Obama of his promise to do all he can to get Iran to release imprisoned pastor Saeed Abedini.
Negotiations about the long-standing issues of lifting some of the sanctions on Iran in exchange for curbing its nuclear research program are taking place in Switzerland, though politicians have given few hints that an agreement will be reached by the end of the day.
ACLJ, which represents pastor Abedini's wife and two children in the U.S., has said that Iran's stated commitment to improve its human rights record must be demonstrated by agreeing to release the pastor.
"March 26 marked two and a half years since American Pastor Saeed Abedini was imprisoned in Iran, jailed simply because of his Christian faith. His health is worsening. In a prison where torture and executions are commonplace, Pastor Saeed continues to face grave threats and an uncertain future," ACLJ Chief Counsel Jay Sekulow wrote on Monday.
Sekulow noted that Obama has called for Abedini's release on a number of occasions, and in January met with Abedini' family to tell them that freeing the pastor remains a top priority for his administration.
"If that's the case, this troubling question remains: Why hasn't Pastor Saeed been released? Like the nuclear talks, there are questions for both sides regarding Pastor Saeed," Sekulow asked.
"Why can't the U.S. make it happen? Can't officials apply pressure to free this U.S. citizen? And for Iran – which clearly needs to earn the world's trust – what better way exists for the Iranians to take an important step forward?"
The U.S. and the permanent members of the U.N. Security Council, also known as the Big Five or P5 – France, China, U.K. and Russia – must reach an agreement with Iran before midnight local time, with a final deal by the end of June. Germany is also included in the talks.
U.S. Secretary of State John Kerry has been leading the negotiations with his Iranian counterpart Mohammad Javad Zarif in the town of Lausanne. Iran is being pressured to make further cuts to its uranium enrichment program, but is pushing back on limits to technology that could be used to engineer atomic arms.
Western diplomats have said that the deal will have different stages, and a main point still being discussed is how much research and development into uranium enrichment Iran will be allowed to conduct in the final five years of the planned 15-year agreement. In the first 10 years, Iran would have to freeze its nuclear program, but would be allowed to enrich to higher levels after the 11th year.
Ali Vaez, an Iran analyst with the International Crisis Group, told CBS News that it is difficult to see if a deal will indeed be reached before the end of the day.
"A lot of this is signalling, a lot of this is showing that if the p5+1 is not going to move on some of the issues that are important for Iran, Iran is also going to adopt a harder position, and even backtrack on some of the issues if it is necessary," Vaez said.
Some world leaders, such as recently re-elected Israeli Prime Minister Benjamin Netanyahu, have warned that the suggested deal with Iran would be detrimental to world peace.
"We have been told that no deal is better than a bad deal. Well, this is a bad deal. It is a very bad deal. We are better off without it," Netanyahu told the House of Representatives chamber in a visit to Congress earlier in March.
"We are being told that the only alternative to this bad deal is war. That is just not true. The alternative to this bad deal is a much better deal," he added.