One Million Men Porn Free Pastor: Churches Not Doing Enough to Fight Pornography
TYSONS CORNER, Va. – A Floridian pastor who gave remarks at an anti-pornography conference believes that the American Church must do more to combat pornography and its harmful effects upon the faithful.
Jay Dennis, senior pastor at First Baptist Church at the Mall in Lakeland and creator of the "One Million Men Porn Free" program, told The Christian Post on Saturday that he believes many churches are "afraid" to deal with the issue of pornography.
"I think a lot of pastors and churches are afraid that they are going to rock the boat and they're going to be criticized," said Dennis.
"Unfortunately this may be driven by some by 'if I make that group mad or if I make that person mad what's it going to do to the finances?' What God put on my heart is you share the truth and He will bring the right people in. We've seen that happen."
Dennis also told CP that various factors contributed to churches hesitating to tackle the problem of pornography, including his belief that "a lot of pastors are struggling with this issue, so they're reluctant."
"I think that a lot of churches just don't realize the problem it is. And that's where I feel like pastors have to be awakened," said Dennis.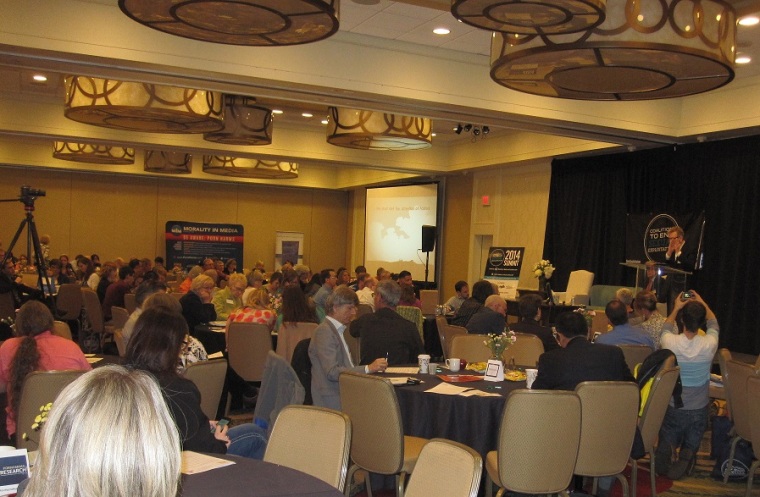 Dennis delivered remarks on the matter of how churches should respond to pornography as part of the Coalition to End Sexual Exploitation's Summit 2014.
Held at the Tysons Corner Marriott near Washington, D.C., the two day event began Friday and featured various experts speaking on pornography, its effects on individuals and society, and efforts to combat it.
The Summit was hosted by the anti-porn group Morality In Media and Pornharms.com, with sponsors and cosponsors including the Alliance Defending Freedom, the Leadership Institute, the Catholic Diocese of Arlington, Family Watch International, and the Utah Coalition Against Pornography.
Dennis spoke about what the church must do to combat pornography, remarking that pastors have to regularly address the issue and recognize that they are in a "war" against impurity.
In comments to CP, Dennis explained that he believed there was a time when churches in the United States were better at dealing with the issue of pornography.
"I think if you come back to the 1950s, before the 60s revolution, I think we were not reticent to speak on moral issues," said Dennis.
Dennis also said that part of the challenge in getting pastors to address the pornography problem was that all too often the "extremes" dominate the conversation.
"You got the guy over here who says nothing much wrong with it so don't deal with it, but you got the pastor over here whose angry," said Dennis.
"Jesus was full of grace and truth in that order. So my heart is to communicate with pastors: you can share this in a nonthreatening way with love."
In addition to Dennis, other speakers for the Saturday sessions included representatives of multiple Internet filter companies; Patrick Trueman, CEO and president of Morality In Media; Dr. Gail Dines, author and professor of sociology and women's studies at Wheelock College; and Clay Olsen, founder and executive director at Fight the New Drug.
"I've never seen more harm from pornography and its related sexual exploitation, but I've never been more optimistic about the future," said Trueman in remarks delivered on Friday.
"This is a coalition we are building here today. It's a coalition of people who have said I've had enough. We are coming together to say that the sexual exploitation of any individual will no longer be tolerated."