'Outlast 2' Gameplay News: Game Takes Gore and Violence to a Whole New Level
'Outlast 2' Gameplay News: Game Takes Gore and Violence to a Whole New Level
Red Barrels' "Outlast 2" is just a few weeks away before it finally haunts players worldwide. While the predecessor is already scary as it is, there are reasons to believe that the sequel is going to bring gamers to a different kind of horror.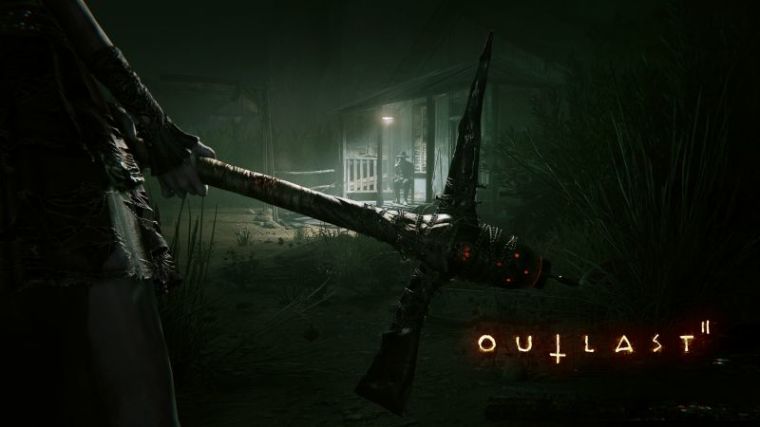 According to IGN, the experience is close to the original, but is definitely more ambitious. Contrary to the restricting psychiatric hospital in the first game, the player is plunged into a vast desert in Arizona. While one would think this helps one feel more comfortable, this is actually an illusion as one is taunted by the feeling that an imminent threat is just close by.
Vision is also something that makes one paranoid during the entire gameplay. Either it is the handicap of night vision or glasses, loss of one would mean uncertainty of what's right in front. In a manner of speaking, it's a survival title that plays with the player's own thoughts.
This was actually the goal of the game along. It can be recalled during the interview with PlayStation Lifestyle that Red Barrels president Philippe Morin expressed it is going to be a bigger scare than the first title for many reasons.
When asked what "Outlast 2" has in store for fans, Morin replied, "A much longer experience, at least 30 percent longer. It has a wider variety of environments and setup. The story is a lot more complex. We still have the visceral, in your face kind of horror, but this time we also want to mess with the player's mind."
True to form, the horror lies in the perception of the players. One can remember that Australia almost banned the game due to sexual violence as is reported by Kotaku Australia, and so they had to tame down the scene a notch in order for it to go through. That's how extreme it is going to be.
"Outlast 2" brings a different kind of scare on the PlayStation 4 (PS4), Xbox One and PC on April 25, 2017.