Pakistani Christian Family Forced to Give Daughter Back to Muslim Man Who Kidnapped Her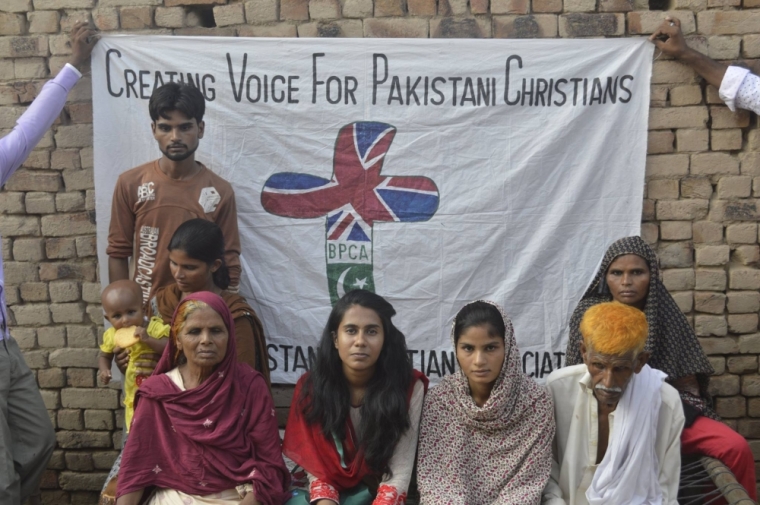 A Pakistani Christian mother who was kidnapped and forced into an Islamic marriage with her Muslim landlord and then escaped months later has been returned to her abductor by her own family in hopes that it will spare the rest of the family from extreme persecution and arrest.
As The Christian Post previously reported, Fouzia Sadiq, a 30-year-old mother of three whose entire family works as bonded laborers in Pattoki, was abducted last July by her Muslim landlord named Muhammed Nazir.
Although Fouzia's brother, Paris, went looking for her at Nazir's house, he was told that Fouzia had entered into a marriage with Nazir and that she was now his property.
After months of Fouzia being held captive by Nazir, the family devised a plan to help Fouzia escape. And in February, Fouzia fled from the clutches of her abductor.
After Fouzia escaped, Nazir responded by filing a police report accusing Fouzia of stealing jewelry. On the day of Fauzia's escape, police officers went to her family's home at a time when only her elderly father was there and threatened to arrest a member of the family if Fouzia was not returned to Nazir.
At the time, the humanitarian organization British Pakistani Christian Association stated that if the police had caught Fouzia's brother, he likely would have been tortured or killed. And If the police had caught Fouzia's younger sister, she likely would have been taken to Nazir as consolation.
The BPCA offered to house Fouzia, her brother and sister in a safehouse inside Pakistan and even filed inquiries with the British Embassy and the United Nations High Commissioner for Refugees requesting asylum for Fouzia, her brother and sister.
Unfortunately, the British High Commission in Pakistan replied saying that asylum could not be offered because protocol doesn't allow for consideration of asylum applications lodged abroad. Additionally, the U.N. High Commission for Refugees did not respond to the BPCA inquiry.
As BPCA was not able to procure rental property inside Pakistan fast enough and asked the family to stay with another persecuted Christian family in a house inside Pakistan, the family decided it would be in the best interest of the entire family to return Fouzia to Nazir so that Paris and other members of the family don't face severe persecution or arrest.
"This family has gone through a torturous decision making process," BPCA President Wilson Chowdhry told CP in an email Monday.
"They have not wanted to deliver their daughter back but the threats on their family were so extreme, including potential blasphemy law allegations and kidnap charges against Paris the brother of Fouzia, that they felt there was no other way out," Chowdhry said. "This was an extremely low point for the BPCA and despite our remonstrations they went ahead with this plan of action completely sapped of any morale. We offered a home and much more support but the family chose to stay with an uncle rather than inconvenience the family whose home we were asking them share, whilst we sourced a more permanent safe house."
Chowdhry explained that BPCA officer Mehwish Bhatti was also threatened with arrest, as she was going to be implicated in potential kidnap charges along with Paris.
"If [the family] kept her away from the abductor it could have resulted in the arrest of our team and the elderly parents who could not face moving away from their stable home," Chowdhry stated. "They were worried about the capture and murder of Paris and other relatives that were threatened and the whole family made the drastic decision to return Fouzia."
"I cannot express the regret that the BPCA feels that this is the outcome for this family. We did all in our power to attain a better result but were hindered by lack of resource and UNHCR and British government insouciance," Chowdhry added.
Sadly, Fouzia is one of about 700 Christian girls who are kidnapped and forced into Islamic marriage every year in Pakistan, according to a 2014 report by "Movement of Solidarity and Peace in Pakistan."
While the Open Doors USA 2016 World Watch List records Pakistan as the sixth worst country in the world when it comes to Christian persecution, the report also states that persecution in Pakistan has reached its highest level ever.
BPCA is working toward the goal of raising about $36,000 in order to purchase a safehouse for Christian victims of persecution in Pakistan. The organization, however, has only received about $6,000 in donations.