Parkland Shooting: Broward Sheriff Refuses to Resign, Says His Leadership Was 'Amazing'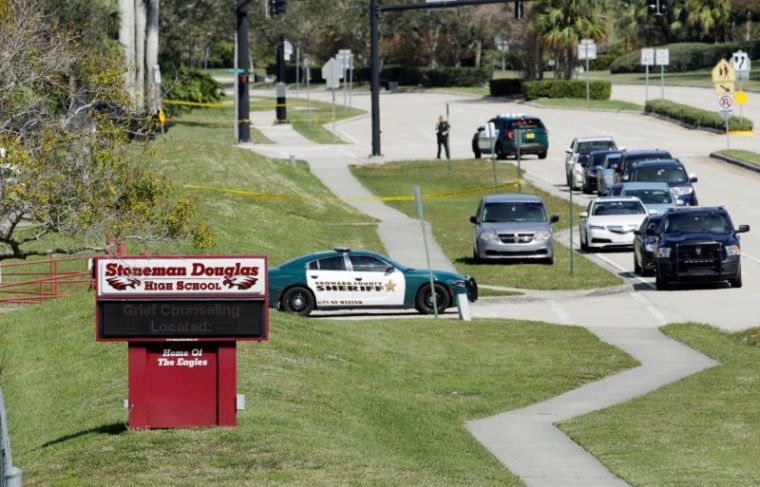 Broward County Sheriff Scott Israel has refused to resign despite facing severe criticism for his deputies' response to the Parkland shooting, in which 17 people were killed earlier this month. In a media interview, Israel said he had given "amazing leadership to this agency."
"Of course I won't resign," Israel, a Democrat, told CNN anchor Jake Tapper in an interview on "State of the Union" Sunday. "I can only take responsibility for what I knew about. I exercise my due diligence. I've given amazing leadership to this agency."
Israel insisted that only one of his armed deputies, who later resigned, was responsible. "I was disgusted. I was just demoralized with the performance of former deputy [Scot] Peterson," he said.
According to media reports, at least three more armed Broward County sheriff's deputies were outside the Marjory Stoneman Douglas High School, but they chose to take cover behind their vehicles instead of promptly responding to the situation by going into the school.
However, Israel denied the reports.
"Our investigation to this point shows that during this horrific attack, while this killer was inside the school, there was only one law enforcement person, period, and that was former deputy Scot Peterson," he said in the interview.
Speaking to NBC, Israel said, "I gave him a gun. I gave him a badge. I gave him the training. If he didn't have the heart to go in, that's not my responsibility."
A 19-year-old former student, Nikolas Cruz, who had attended the school from Jan. 13, 2016, to Feb. 8, 2017, when he was expelled due to discipline issues, opened fire with a semiautomatic AR-15-style assault rifle on Feb. 14. He later said he heard voices in his head, describing them as demons, as he gunned down his victims.
He bought the rifle from Sunrise Tactical Supply in Coral Springs just three days after his last day at the school on Feb. 11. Cruz passed a background check despite having a history of violence and mental health concerns. He was battling autism and grief from recent relationship heartbreak and the death of his adoptive mother, according to reports.
Sheriff Israel's office had received 18 calls about Cruz, and one of the callers had described him as a "school shooter in the making."
A woman had urged law enforcement to have a look at Cruz's Instagram pictures, according to a transcript of the phone call published by media. "It's alarming to see these pictures and know what he is capable of doing and what could happen. He's thrown out of all these schools because he would pick up a chair and just throw it at somebody, a teacher or a student, because he didn't like the way they were talking to him."
Meanwhile, 74 Republican members of the Florida House of Representatives have written a letter to Florida Gov. Rick Scott, urging him to suspend Israel. "In the years leading up to this unspeakable tragedy, Sheriff Israel, his deputies, and staff ignored repeated warning signs about the violent, erratic, threatening, and antisocial behavior of Nikolas Jacob Cruz," the letter reads.
Editors of the National Review magazine called Israel "a pretty typical politician, hiring friends and political allies, treating his law-enforcement position as a nakedly political fief."
"His arrogance is astounding: When asked about his penchant for hiring his supporters and looking after his own interests first, the sheriff replied, 'Lions don't care about the opinions of sheep,'" the editors wrote. "But the people of Broward County didn't hire Scott Israel to be a lion; they hired him to be a sheepdog, a task at which he has failed so completely as to make regaining the public trust impossible. Indeed, it is not clear he ever deserved that trust to begin with. If he has any respect for his oath, his badge, or his community, he should step aside. If his sense of duty does not prevail, he should be forced out."